Kentucky Derby Winner Mage's Status For Preakness Determined
By Jason Hall
May 12, 2023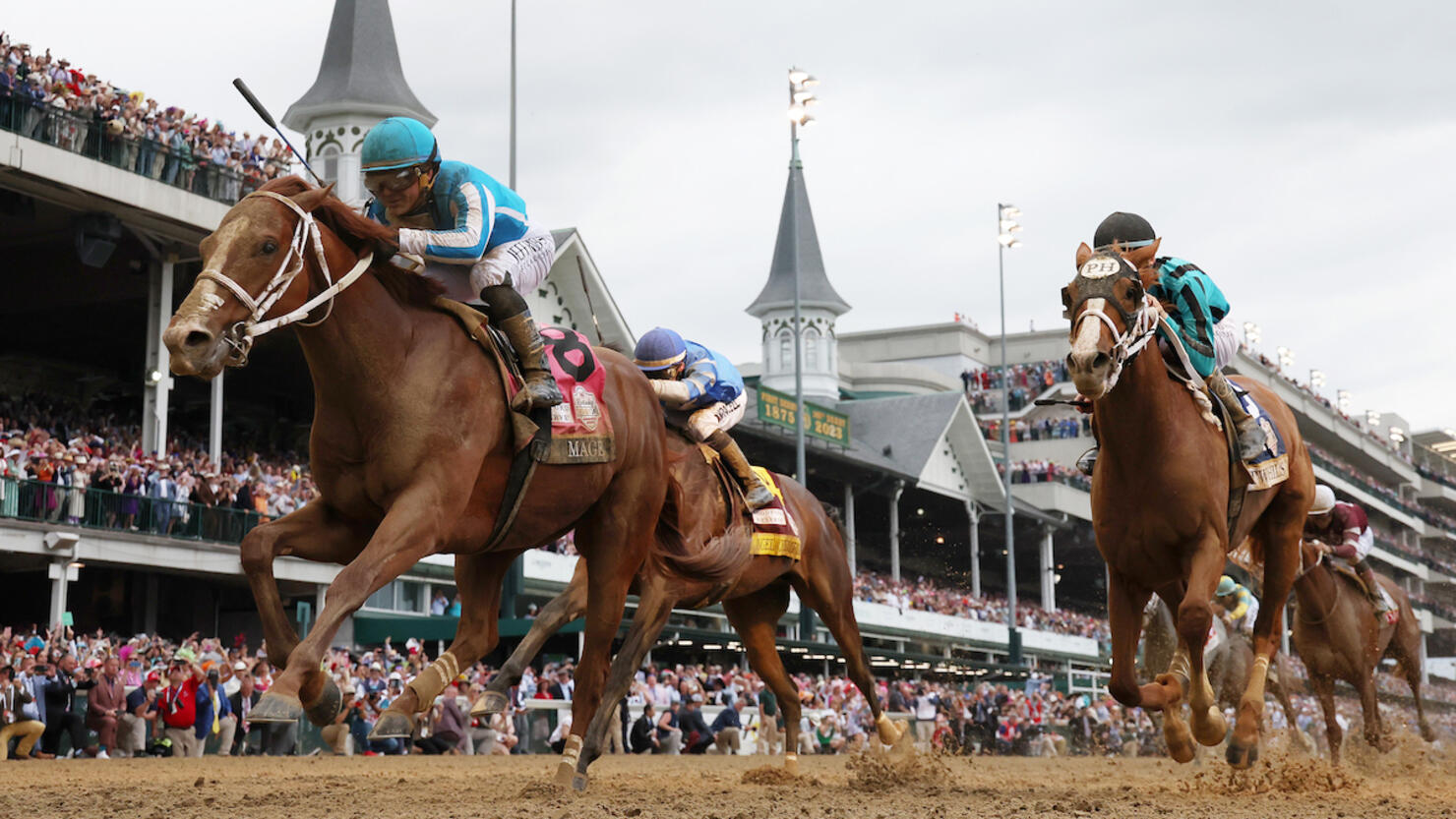 Kentucky Derby winner Mage will compete in the second leg of the Triple Crown during the upcoming 148th running of the Peakness next weekend after a positive workout at Churchill Downs, the horse's co-owner, Ramiro Restrepo, confirmed on Friday (May 12) via the Kentucky Courier-Journal.
"He's had a magnificent week of training," Restrepo said. "(Trainer Gustavo Delgado) is really pleased and over the moon with how he's come back. He's showed all of the positive signs, so it's on to Baltimore."
Mage stayed in Louisville after last Saturday's (March 6) Kentucky Derby victory and has been under careful consideration for several days before a decision was made on his status for the Preakness in Baltimore next Saturday (May 20). Restrepo said the horse rested for two days before getting back on the track the last four and did "everything you could ask for" to be given the green light.
"His energy levels, the way he's striding out over the track, (exercise rider J.J. Delgado) said he hasn't lost any luster from his pre-Kentucky Derby training," Restrepo said via the Courier-Journal. "He feels a lot of horse under him. The horse is just thriving right now.
Mage will have the chance to become the first Triple Crown winner since Justify in 2018 with a win at the Preakness and the Belmont Stakes on June 10. Last year's Kentucky Derby winner, Rich Strike, skipped the Preakness and finished sixth at Belmont.