Lil Durk Delivers His Anticipated Collaboration With J. Cole 'All My Life'
By Tony M. Centeno
May 12, 2023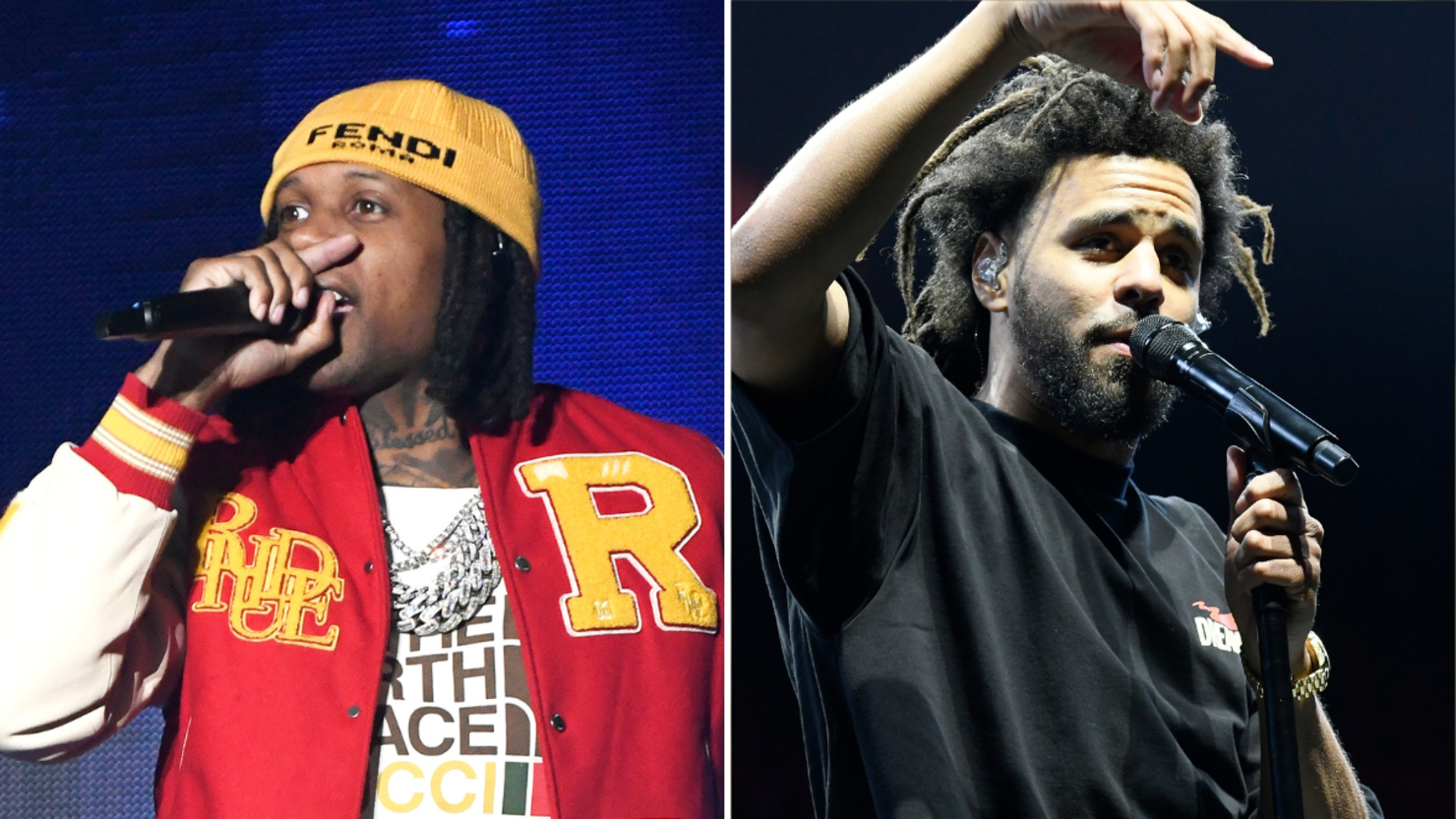 Lil Durk delivers his long-awaited collaboration with J. Cole.

On Friday, May 12, the OTF founder released his brand new single "All My Life," which is iHeartRadio's latest World Premiere. The Dr. Luke-produced track allows Durk and Cole to get some things off their chests. Durk embraces the positive changes he's made in his life while Cole drops bars about artists who are passing away at an unprecedented rate.

"I decided I had to finish, but the media called me a menace," The Voice raps. "I done sat with the mayor and politicians, I'm tryna change the image/You can't blame my past no more, I come from the trenches."
"I be stuck between maybe retirin' and feelin' like I'm just not hittin' my prime," Cole spits. "These days seein' rappers be dyin', way before they even gettin' they shine/I never even heard of lil' buddy, 'Til somebody murdered lil' buddy/Now I'm on the phone, searchin' lil' buddy name, Got 'em playin' his tunes, all day in my room/Thinkin', 'Damn, this s**t is wicked, to get they name buzzin' some n****s just gotta go lay in a tomb'."

"All My Life" also comes with a brand new music video that shows Durk and Cole rocking out with a group of children and teens, who also star in the video. Shortly after dropping the preview to the video last week, the "Mad Max" rapper posted an image of his discussion with the new mayor-elect of Chicago Brandon Johnson, which is also mentioned in the song. While some fans thought it was a publicity stunt, Durk made his intentions clear.
"It ain't album promo it's saving kids lives 🙌" Durk commented on Akademiks' Instagram post.

The song comes fresh off his upcoming album Almost Healed. Durk's eighth studio album was supposed to drop today. However, he decided to revealed the album's cover instead and pushed the release date back to May 26. Check out Lil Durk's "All My Life" featuring J. Cole below.