Shirtless Harry Styles Joins Lizzo On Stage — But It's Not What You Think
By Dani Medina
May 13, 2023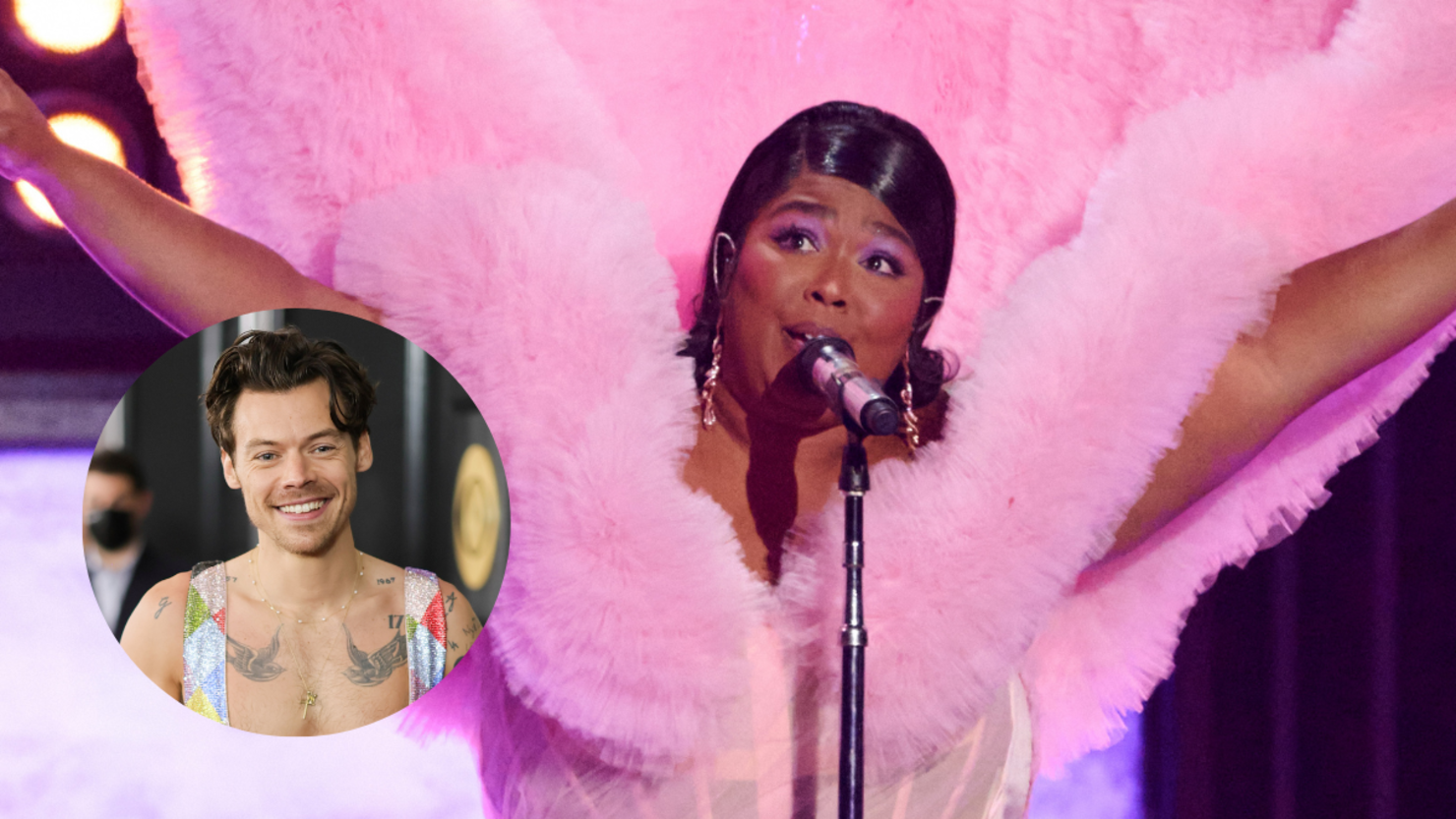 We all know that Lizzo and Harry Styles are besties — and nobody knows that more than Lizzbians!
During the "About Damn Time" singer's "The Special Tour" stop in Cleveland, Ohio, on Friday (May 12), a fan surprised her with a shirtless Harry Styles doll, as seen in a TikTok posted by a fan who attended the show.
"Why does this have no shirt on?!" Lizzo hilariously asked the crowd. "Harry is gonna get cold. Put a shirt on this boy!" A fan from the audience passed a black T-shirt to Lizzo, who then dressed doll-Harry. "He's OK! He's OK!" she said before handing the hilarious gift back to the fan who gave it to her.
"I'm gonna give this back to you under one condition," Lizzo, wearing a stunning teal sequined outfit with matching cowboy hat, told the fan. "If you can finish this sentence — 'I do my hair toss, check my nails, baby how you feelin'?'" The crowd then erupted with "Feelin' good as hell!"
Watch the video below:
The North American leg of Lizzo's "The Special Tour" is nearly halfway over. Here's a look at the remaining tour dates:
May 13: Pittsburgh, PA
May 16: Milwaukee, WI
May 17: Chicago, IL
May 19: Omaha, NE
May 20: Tulsa, OK
May 24: Phoenix, AZ
May 25: San Diego, CA
May 28: Sacramento, CA
June 2: Palm Springs, CA
June 11: Montreal, CA
June 13: Hartford, CT