Lizzo Reflects On Grammys Win, Shares Selfies With Adele & Harry Styles
By Rebekah Gonzalez
February 6, 2023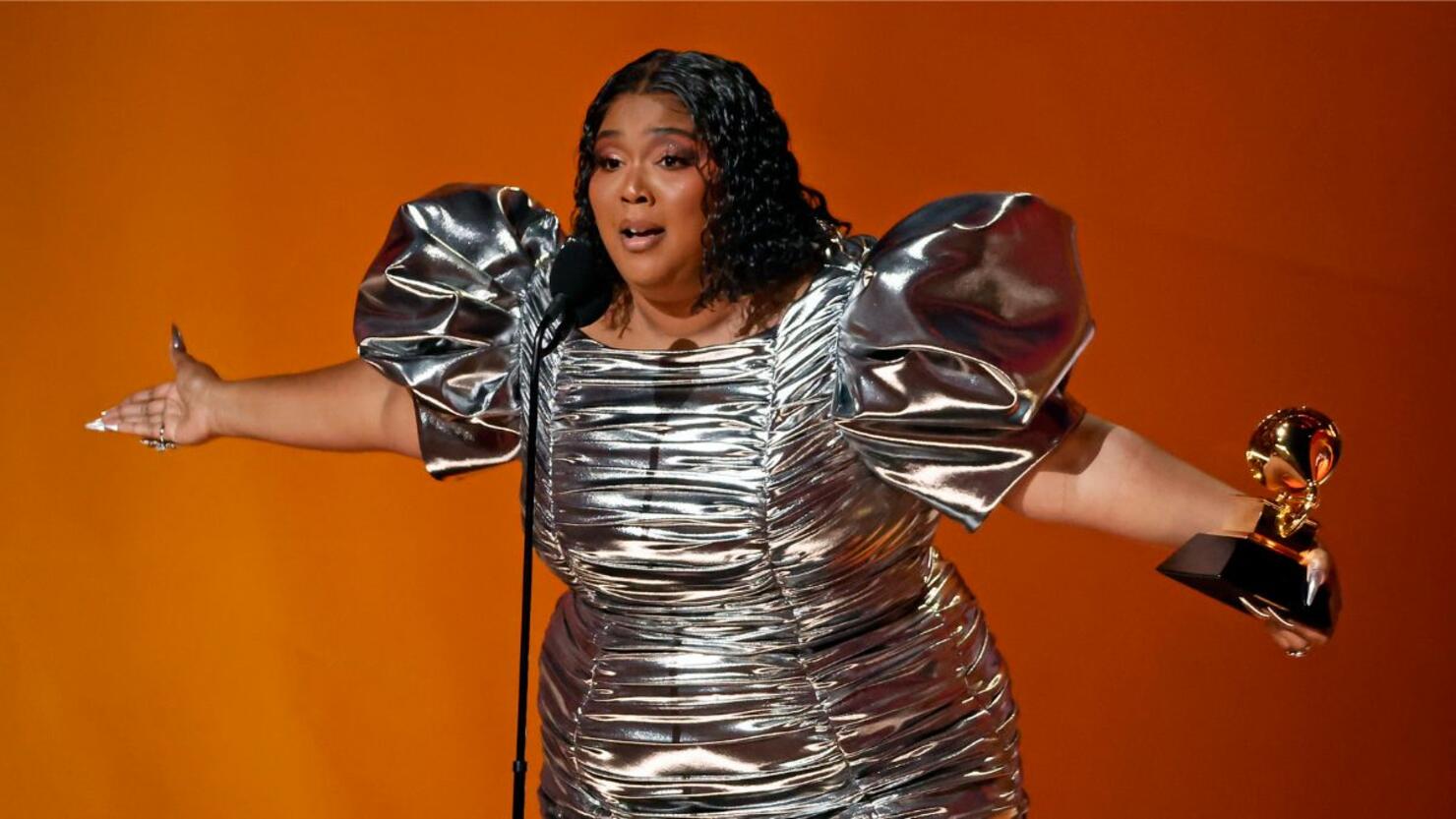 Lizzo is reflecting on her big win at the 2023 Grammy Awards last night. On Sunday, February 5th, the singer took home the Grammy for Record Of The Year for her hit song "About Damn Time." The following day, Lizzo took to her Twitter account to share some truly adorable photos from the night and share a short but powerful message about her win.
"The last time a black woman won Record of the Year was Whitney Houston for 'I Will Always Love You'…" Lizzo wrote referring to the 1994 Grammys when Houston won Record of the Year and Album of the Year. "I don't take this lightly. Thank you."
Along with the message came selfies of Lizzo holding up her Grammy with her friend Adele and her boyfriend, stand-up comedian Myke Wright. Earlier in the weekend, Lizzo gave their relationship a hard launch on Instagram with a series of sweet photos that went viral. Fellow celebs like SZA also commented on the photos writing, "A doll and her Ken" while Kehlani mentioned just how long she'd been anticipating an official announcement. "BEEN WAITIN," the singer wrote.
Switching back to the Grammys, Lizzo also shared some adorable selfies with Album of the Year winner Harry Styles just moments before he was revealed as the big winner. Fans also noticed that Lizzo was filming the moment Harry found out he won. "SHOULD I POST?!" Lizzo asked but has yet to post her footage. Hopefully, it's coming soon!