Update On Tom Brady's FOX Sports Status Amid Potential NFL Ownership
By Jason Hall
May 13, 2023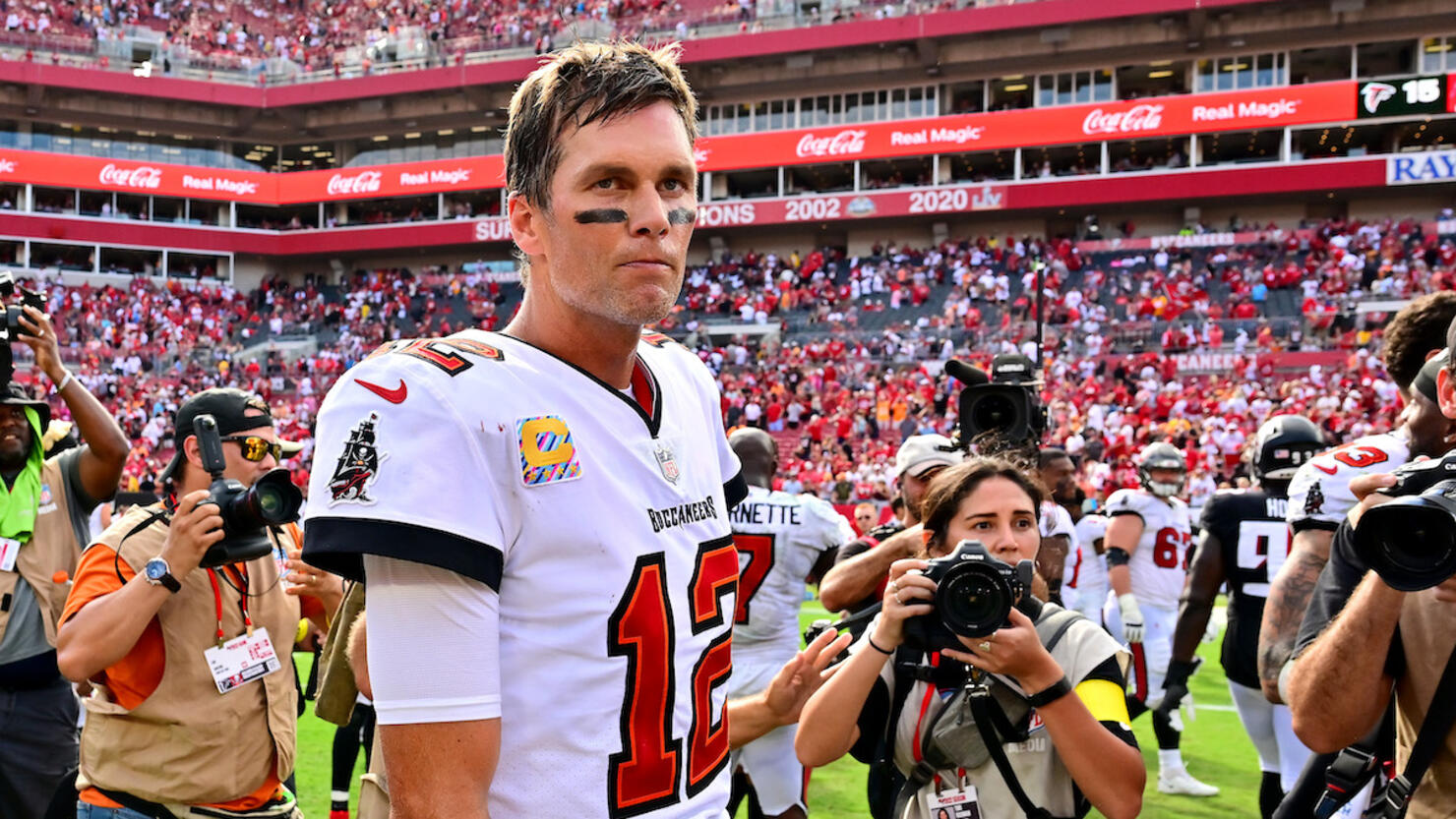 Photo: Getty Images North America
Tom Brady's potential purchase of a stake in the Las Vegas Raiders reportedly won't jeopardize his massive 10-year, $375 million contract with FOX Sports.
Brady was reportedly granted permission by FOX Sports to invest in the NFL franchise and would still be able to contribute as its lead NFL analyst, ESPN's Seth Wickersham and Adam Schefter reported on Friday (May 12).
Wickersham and Schefter initially reported that Brady was in "in deep discussions to become a limited partner" with Raiders owner Mark Davis. The reported move would be Brady's second partnership with Davis, having previously acquired an ownership interest in the defending WNBA champion Las Vegas Aces in March.
"NFL legend Tom Brady is in deep discussions to become a limited partner of the Las Vegas Raiders, sources tell ESPN's @SethWickersham and me, potentially his second foray into a partnership with Raiders' owner Mark Davis on a professional sports franchise in less than two months," Schefter tweeted.
Brady announced he's "retiring for good" after 23 NFL seasons in a video shared on his official social media accounts on February 1. The 45-year-old had previously announced his retirement last offseason before announcing his decision to return several weeks later.
Brady is set to become FOX Sports' lead NFL analyst as part of a deal that was agreed to take place following the conclusion of his playing career, but has publicly stated that he won't start until 2024, taking the next year to spend time with his family and prepare for the job. The San Mateo native is the NFL's all-time passing leader for yards and touchdowns, as well as quarterback wins, among numerous other records.