Heroic Bills Trainer Addresses Damar Hamlin Cardiac Event For First Time
By Jason Hall
May 17, 2023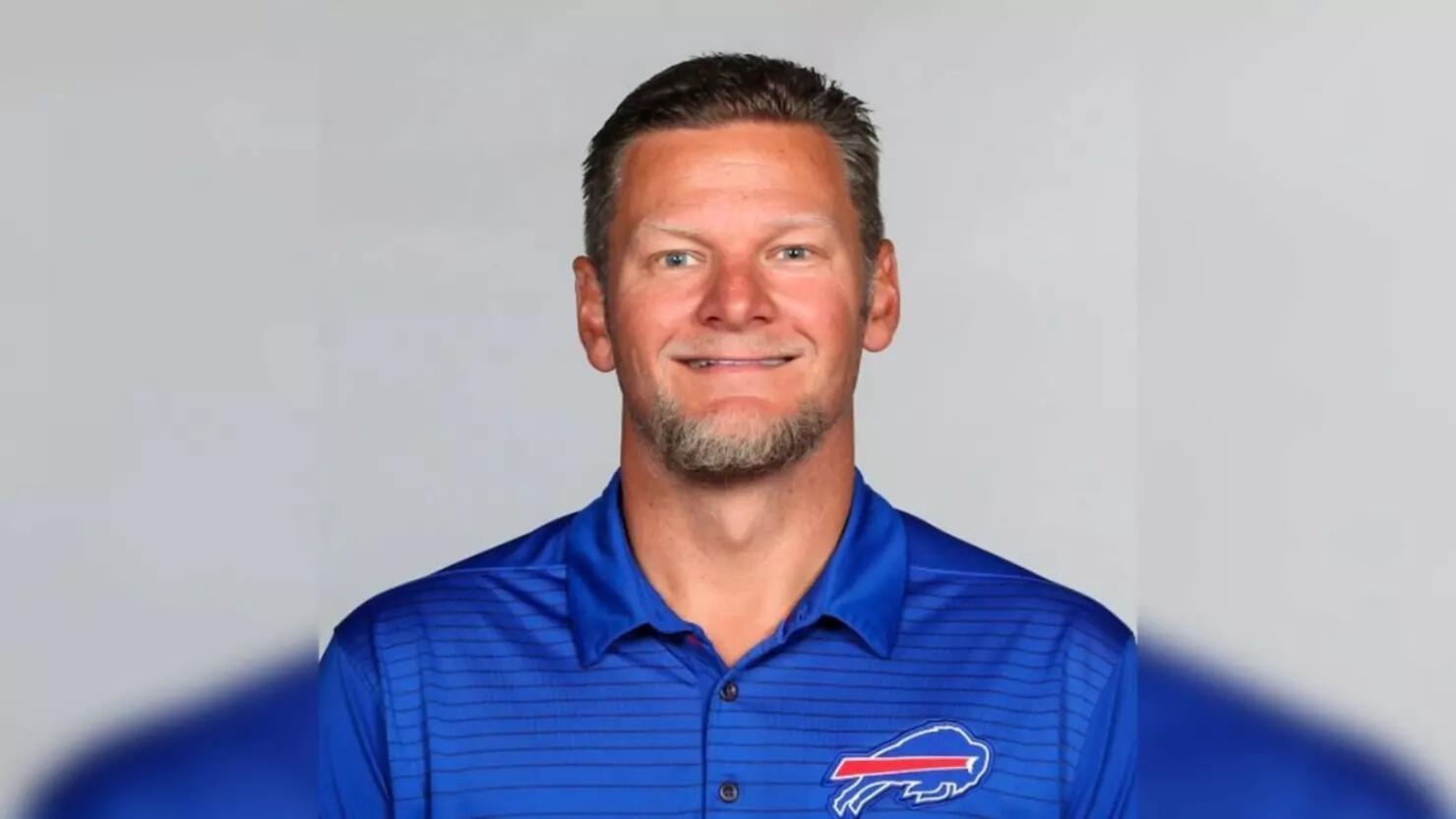 Denny Kellington, the Buffalo Bills athletic trainer who was credited for saving safety Damar Hamlin's life, publicly addressed the Hamlin's cardiac incident for the first time while giving a commencement speech at his alma mater, Oklahoma State University, last Saturday (May 13).
"The reason anyone knows Denny Kellington is because of one fateful and near-tragic moment on a football field," Kellington said via an Oklahoma State news release. "…Our safety Damar Hamlin had a cardiac event that could have ended his life in front of his family, his teammates, his coaches, our athletic training staff and the millions of football fans watching in the stadium, or from the comfort of their living room TVs.
"... All the attention I've received for simply doing my job has been overwhelming. I've said repeatedly that I am not a hero, but I will tell you what I was that day, I was ready."
Bills asst athletic trainer Denny Kellington gave a commencement address at OSU, his alma mater. "I was not a hero on Jan 2, I was ready. I was ready because I dedicated my life to this work and because I had the support of my friends, my family, and my mentors"

Portion via OSU: pic.twitter.com/EWV3NDqHfW

— Alaina Getzenberg (@agetzenberg) May 13, 2023
Hamlin suffered cardiac arrest during the Bills' since-canceled Monday Night Football game against the Cincinnati Bengals at Paycor Stadium on January 2. A stretcher and ambulance came onto the field and CPR was administered by first responders.
Hamlin was hospitalized at the University of Cincinnati Medical Center and initially reported to be in critical condition before making a miraculous recovery, which coincided with an outpouring of support from players, coaches and fans. A GoFundMe page initially launched by Hamlin's Chasing M's Foundation to support a toy drive prior to his medical situation -- and later to support his recovery after far exceeding its $2,500 goal -- raised more than $9 million.
The Pittsburgh native was released from UC Medical Center one week after suffering cardiac arrest and discharged from Buffalo General Medical Center/Gates Vascular Institute after completing a series of tests and evaluations two days later.