Insider Reveals Whether New Part Owner Tom Brady Can Play For Raiders
By Jason Hall
May 28, 2023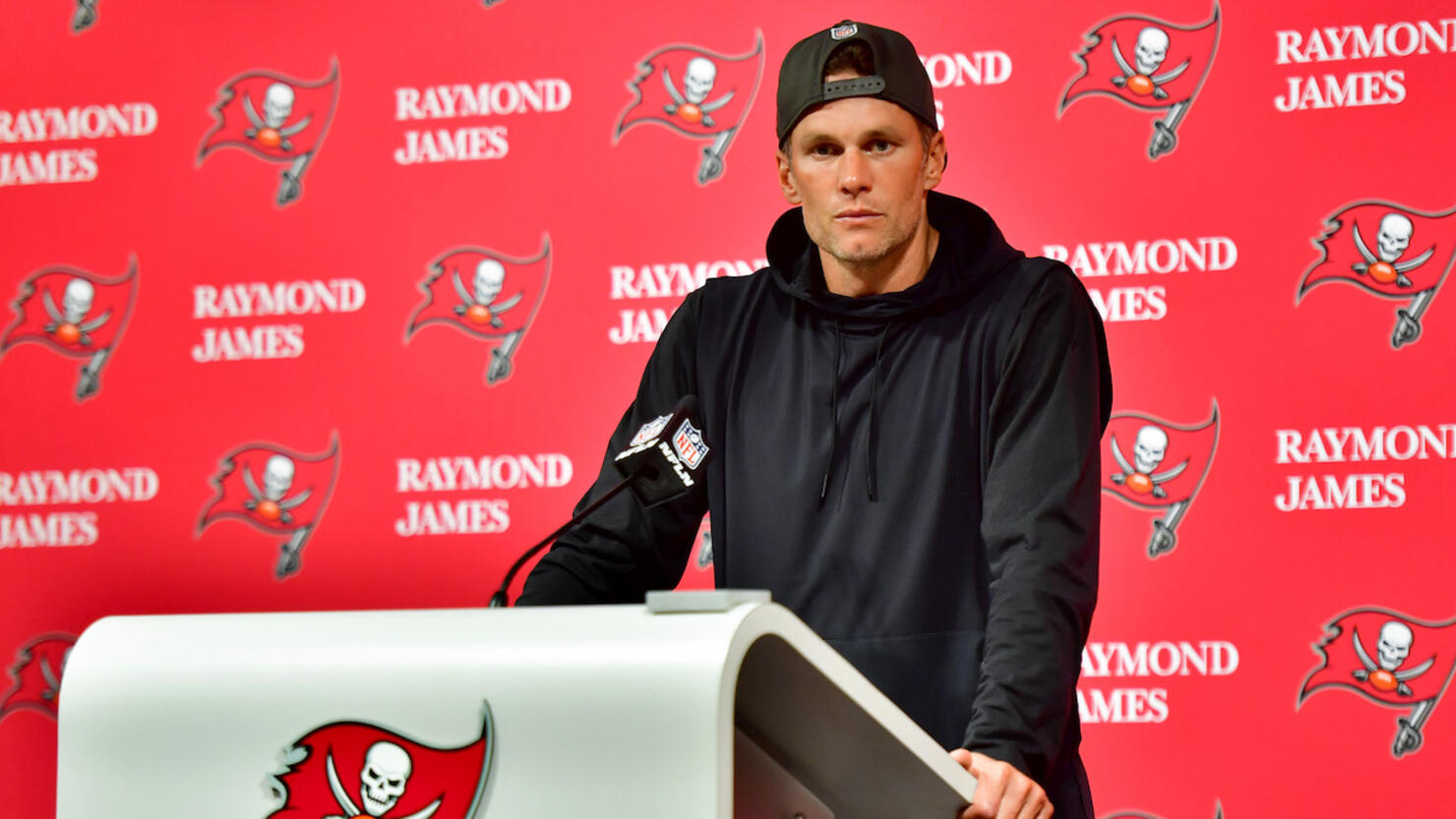 Tom Brady reportedly won't be able to play for the Las Vegas Raiders after recently purchasing an ownership stake in the NFL franchise because other teams would oppose it, according to league insider Mike Florio of ProFootballTalk.
"The problem, as one or more teams likely will see it if Brady ever tries to play, is that Brady's status as an owner makes him essentially an extra member of the roster in waiting," Florio wrote. "Someone who could be signed on an emergency basis who has been attending meetings and practices and knows the offense and the systems and can get quickly up to speed.
"So if Brady is approved and if a unanimous vote would be required to let him play, don't expect the vote to be unanimous."
NFL teams have attempted similar actions in the past, with the Eagles attempting to sign former quarterback Matt Nagy, who was on the coaching staff at the time, in 2009 and the Broncos attempting to list multiple assistant coaches on their roster during a game in which wide receiver Kendall Hinton was used as a starting quarterback, which was declined by the league.
Brady's purchase of an ownership stake was agreed to and submitted for the NFL for approval last week. ESPN's Seth Wickersham and Adam Schefter reported that Brady was "in deep discussions to become a limited partner of the Las Vegas Raiders" on May 12.
The sale of a minority share of the @Raiders to ex-Patriots and Bucs QB @TomBrady has been agreed to and submitted to the NFL for approval. Won't be done at the spring meeting but ball is rolling on it.

(Brady is already in business w/Vegas owner Mark Davis, with the WNBA Aces.)

— Albert Breer (@AlbertBreer) May 22, 2023
The move is Brady's second partnership with Raiders owner Mark Davis, having previously acquired an ownership interest in the defending WNBA champion Las Vegas Aces in March. Discussions between Brady and Davis had reportedly been going on for weeks and could be decided soon, though talks are described as being extremely sensitive, according to sources.
Brady's investment was expected to be "passive" and wouldn't include the legendary quarterback having any operational control or authority over the franchise in business or football matters, a source with direct knowledge of the situation confirmed. Brady never played for the Raiders, but was reported to be strongly considering joining the franchise during his free agency period in 2020, instead signing with the Tampa Bay Buccaneers for his inevitable final three seasons after spending his first 20 with the New England Patriots.
The seven-time Super Bowl champion announced his acquisition of an ownership state in the Aces on March 23.
"I am very excited to be part of the Las Vegas Aces organization," Brady said. "My love for women's sports began at a young age when I would tag along to all my older sisters' games—They were by far the best athletes in our house! We celebrated their accomplishments together as a family, and they remain a great inspiration to me.
"I have always been a huge fan of women's sports, and I admire the work that the Aces' players, staff, and the WNBA continue to do to grow the sport and empower future generations of athletes. To be able to contribute in any way to that mission as a member of the Aces organization is an incredible honor."