Crash Involving NYC Bus Injures Dozens; 1 In Critical Condition
By Jason Hall
May 29, 2023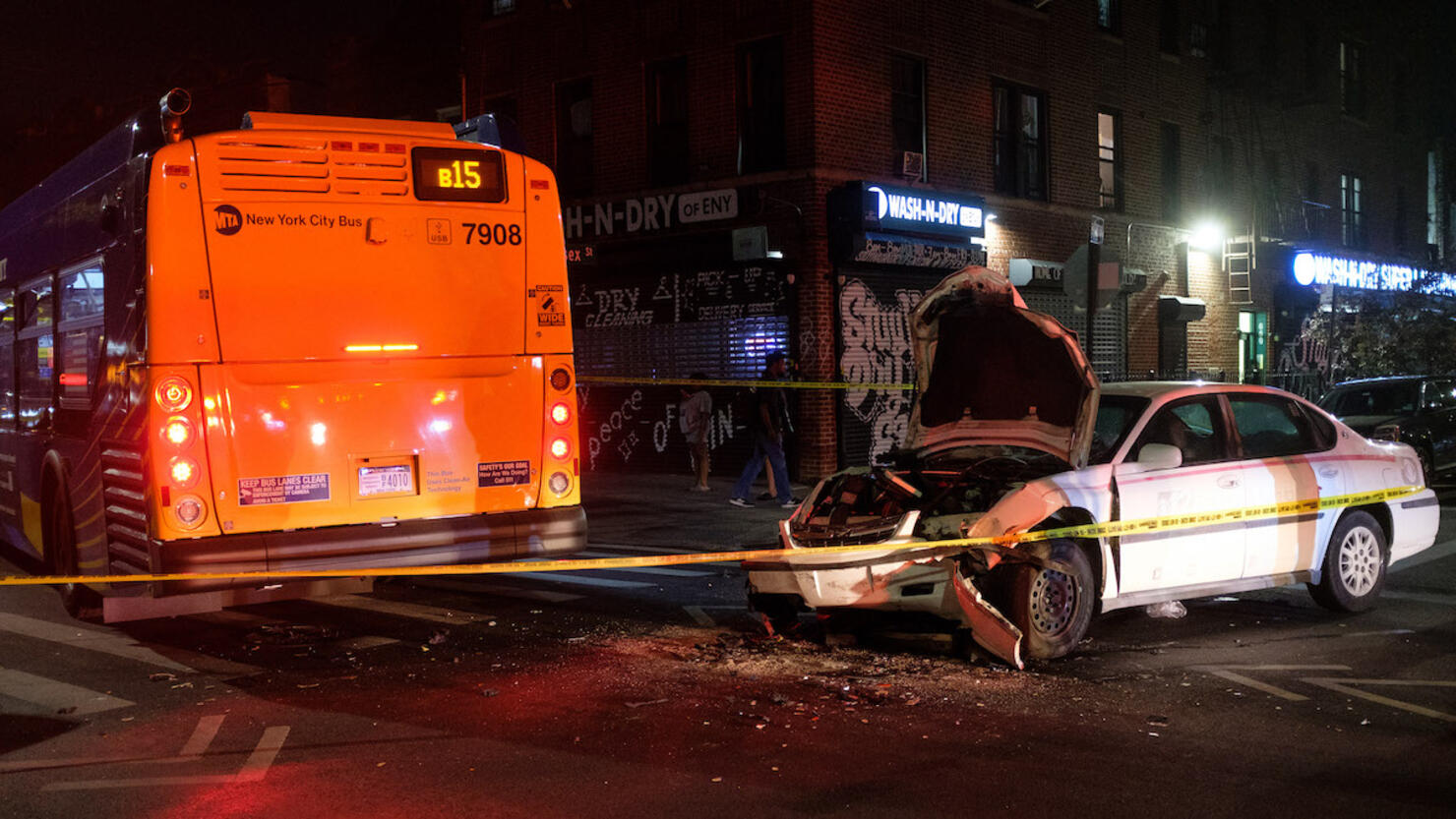 More than a dozen people were injured, including a woman reported to be in critical condition, after a crash involving an MTA bus and several vehicles in Brooklyn Sunday (May 28) night, ABC 7 Eyewitness News reports.
The crash took place at around 8:00 p.m. near Essex Street and New Lots Avenue when a Chevrolet Impala was rear-ended by a Toyota Sienna, according to the New York Police Department. The Impala was then sent into the intersection and struck a Ford Escape before being hit by an eastbound MTA bus.
The MTA bus was reported to have collided with multiple cars with at least six vehicles caught up in the accident, according to the New York Post.
At least 14 people were reported to have sustained injuries during the crash, the New York City Fire Department said via media news outlets. A passenger in the Impala, identified as a 44-year-old woman, was transported to the Brookdale University Hospital and reported to be in critical condition after she was found unresponsive and unconscious in a sedan at the crash scene, according to police.
The driver of the Impala, identified as Chandiana Jean, was taken to Jamaica Hospital and later charged with possession of forged instrument and aggravated unlicensed operator. Authorities said all other injuries sustained in the crash were minor and the victims remained at the scene.
An investigation into the incident is ongoing and details were limited as of Monday (May 29) morning.