Al Pacino Expecting His Fourth Child At 83
By Rebekah Gonzalez
May 31, 2023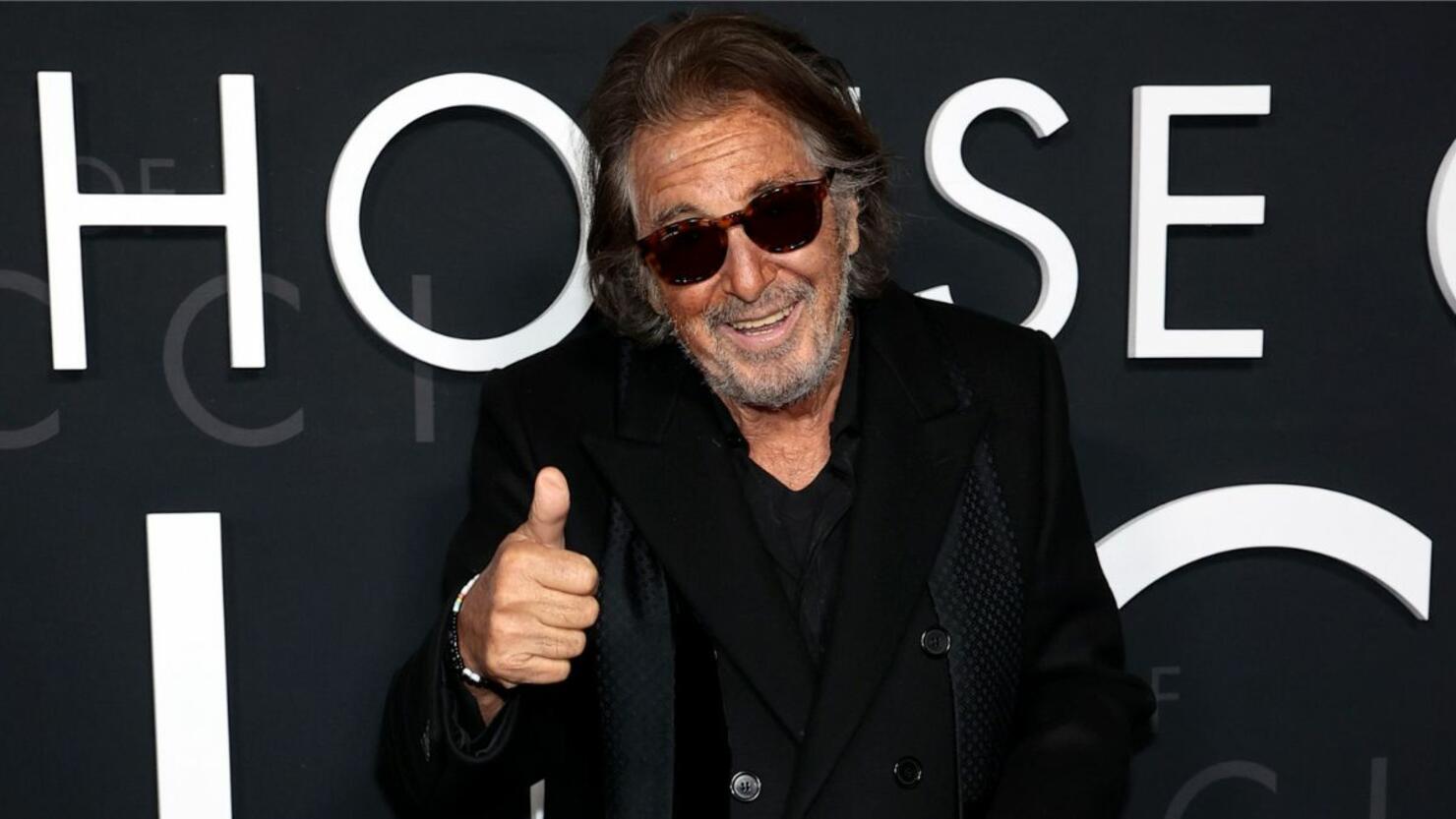 Al Pacino is expecting his fourth child at the age of 83. After TMZ initially broke the news on Tuesday, May 30th, the legendary actor's rep confirmed the joyous news to People. Pacino is getting ready to be a father again with his 29-year-old girlfriend Noor Alfallah. The two have been romantically linked since April 2022 after they were photographed grabbing dinner together. Last year, several sources told Page Six that the couple had been dating since the pandemic. Sources told TMZ that Alfallah is already 8 months pregnant.
Pacino is father to daughter Julie Marie, 33, whom he shares with his ex-girlfriend Jan Tarrant. He also shares 22-year-old twins Anton and Olivia with his ex Beverly D'Angelo. The two dated from 1997 to 2003, according to People. In 2014, Pacino spoke about fatherhood in a profile for The New Yorker, "I'm responsible to them. I'm a part of their life. When I'm not, it's upsetting to me and to them. So that's part of the gestalt. And I get a lot from it. It takes you out of yourself."
The news comes shortly after another Hollywood legend, Robert De Niro made headlines for welcoming his seventh child at the age of 79. Pacino and De Niro have worked together in several movies including Francis Ford Coppola's The Godfather, Heat (1995), and most recently the Oscar-nominated The Irishman.