800,000 Maryland License Plates Inadvertently Advertise Gambling Website
By Jason Hall
June 2, 2023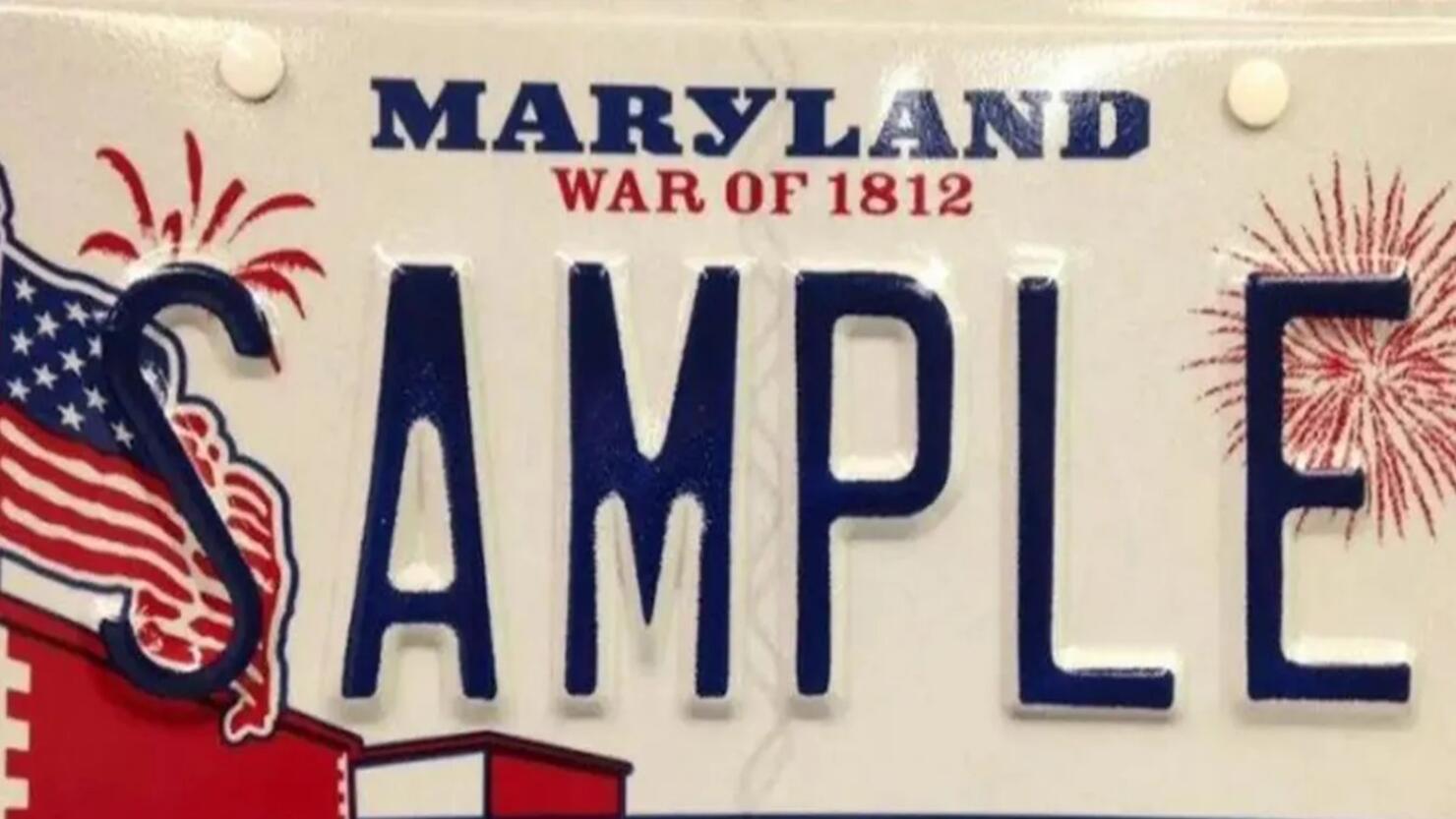 Photo: Maryland Motor Vehicle Administration
Nearly 800,000 license plates registered in Maryland include a web address that inadvertently links to a Philippines gambling website, FOX 5 Baltimore reports.
The plates, which were initially designed in 2007 to commemorate the War of 1812, include the url: www.StarSpangled200.org, which links to www.globeinternational.info, a website that includes a graphic touting itself as "Philippines best betting site" with online casino options. Online records obtained by FOX 5 Baltimore show that Star-Spangled 200, Inc., a nonprofit group that aimed to raise funds for bicentennial projects and events, dissolved in December 2016, nearly a decade after the website was first included on the license plates.
The plate was created by the War of 1812 Bicentennial Commission, which was created in 2007, according to the MVA.https://t.co/hwZYAKyieT

— FOX Baltimore (@FOXBaltimore) May 31, 2023
"The MVA does not endorse the views or content on the current website using that URL, and is working with the agency's IT department to identify options to resolve the current issue," the Maryland Motor Vehicle Administration said in a statement obtained by FOX 5 Baltimore.
Domain registration records showed that ownership of the url was last changed in November 2022. The MVA told WBALTV that 798,000 War of 1812 license plates donning the url are currently active in the state of Maryland.
The agency said its IT department was continuing to work toward identifying fixable options in relation to the issue.