Young Thug's Brother Unfoonk Receives Sentence After Probation Violation
By Tony M. Centeno
June 6, 2023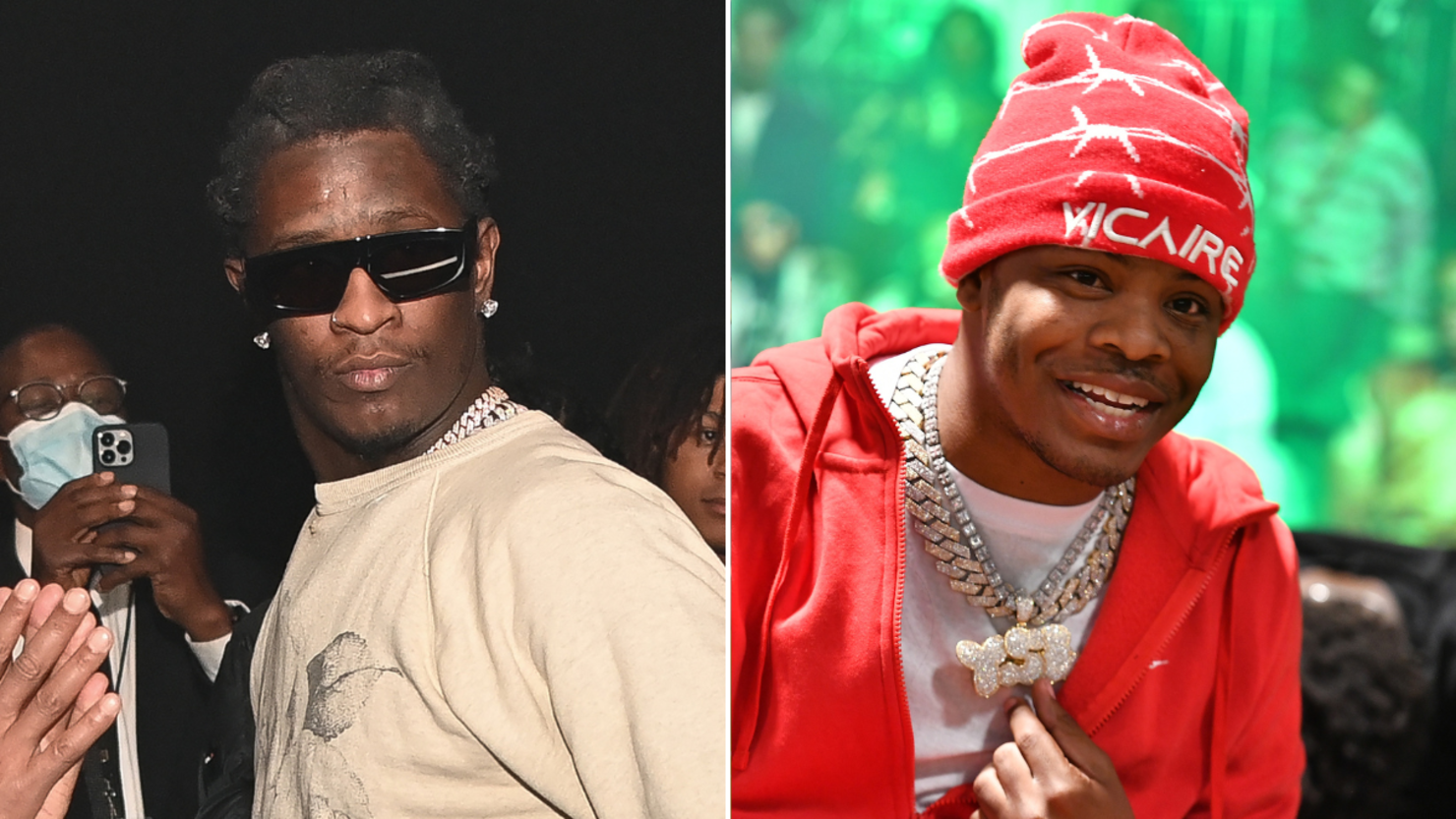 Young Thug's brother Unfoonk learned his fate after he reportedly violated the terms of his parole.

According to a report WSB-TV published on Monday, June 5, the rapper's older brother Quantavious Grier aka Unfoonk was sentenced to nine years and six months in jail after he was arrested on gun charges last month while out on parole. The 34-year-old was apprehended by police just six months after he accepted a plea deal in the YSL RICO case. He was booked on charges including possessing a firearm by a convicted felon and persons associated with a criminal street gang to participate in illegal activity.
"The gas station where Grier was arrested is controlled and used by YSL for the commission of criminal gang activity," said a detective who was involved with the traffic stop.

Police officers in plain clothes were on duty in south Atlanta on May 4 when they noticed a black Mercedes G-Wagon parked at a BP gas station. There were multiple crowded around the driver's side window of the vehicle, which led police to suspect that a potential drug deal was in progress. They followed the vehicle out of the parking lot and pulled it over due to a window tint violation. Authorities discovered a 9mm glock on the driver's side door panel and "marijuana particles" on the floor of the car.

"I also noticed a handgun in plain view located in the driver side door panel," the the arresting officer wrote in an affidavit. "Mr. Grier advised that the gun was clean, which prompted me to believe he had knowledge of the firearm being there."

Grier was out of jail for six months after he agreed to a plea deal in the YSL RICO case alongside Gunna and several other co-defendants who were indicted last year. He pleaded guilty to one count of violating the RICO Act and one count of theft by receiving stolen property. The plea deal allowed Grier to accept a 12-year sentence with two years commuted to time served and 10 years probation, however, he was forbidden from owning a firearm. Now, Grier will have to serve out the rest of his original sentence behind bars.