Blueface Arrested In Connection With An Alleged Robbery
By Tony M. Centeno
June 7, 2023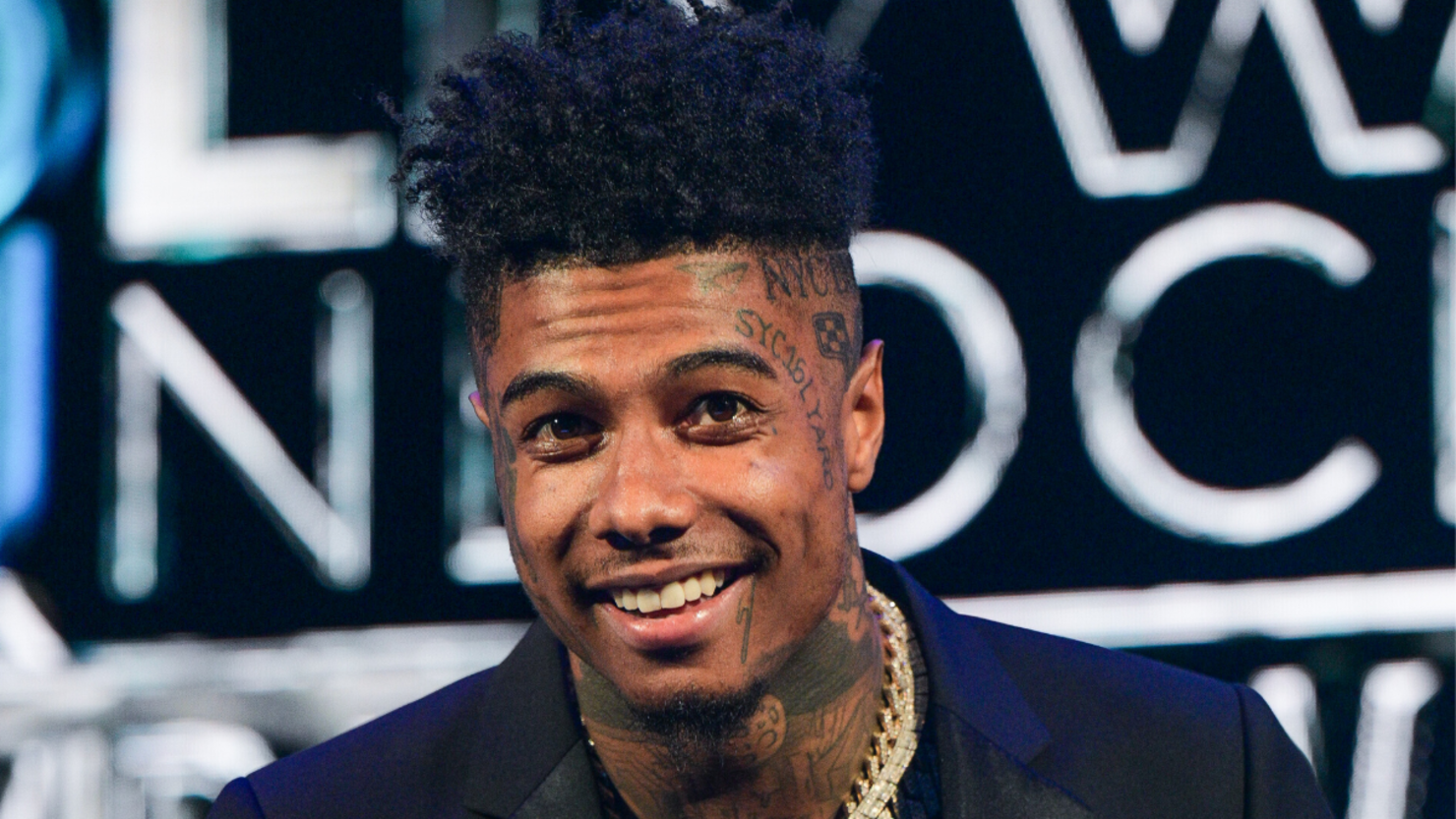 Blueface is back behind bars after police arrested him over his alleged involvement with a robbery.

According to a report TMZ published on Wednesday, June 7, the West Coast artist reported to to court for a preliminary hearing in regards to his attempted murder charges, which he got hit with last year following a shooting at a strip club in Las Vegas. Instead of just handling that case, police placed him under arrest and charged him with felony robbery. There's no word on where the charge stems from. Even his lawyers were left a bit confused about the new case.
"We look forward to vigorously defending him on both cases," Blueface's attorneys Lisa Rasmussen and Kristina Wildeveld said.

The "Thotiana" rapper was initially arrested after he opened fire at a man outside of the Euphoric Gentlemen's Club last October. The alleged victim reportedly made a joke about Blueface while talking to "some females in a cheap vehicle." Police say that joke set off Blueface's camp and they retaliated by attacking the man. After the man dipped to his truck, Blue's crew thought he was "going for a gun." That's when Blueface allegedly fired shots at the vehicle, which reportedly grazed the man on his left hand and left bullet marks on his truck.

Blueface was arrested outside of Lo-Lo's Chicken & Waffles in Las Vegas a month later. He was charged with felony attempted murder with the use of a deadly firearm or tear gas and discharging a gun into a house, building, vehicle or craft.