Wrestling Legend The Iron Sheik Dead At 81
By Jason Hall
June 7, 2023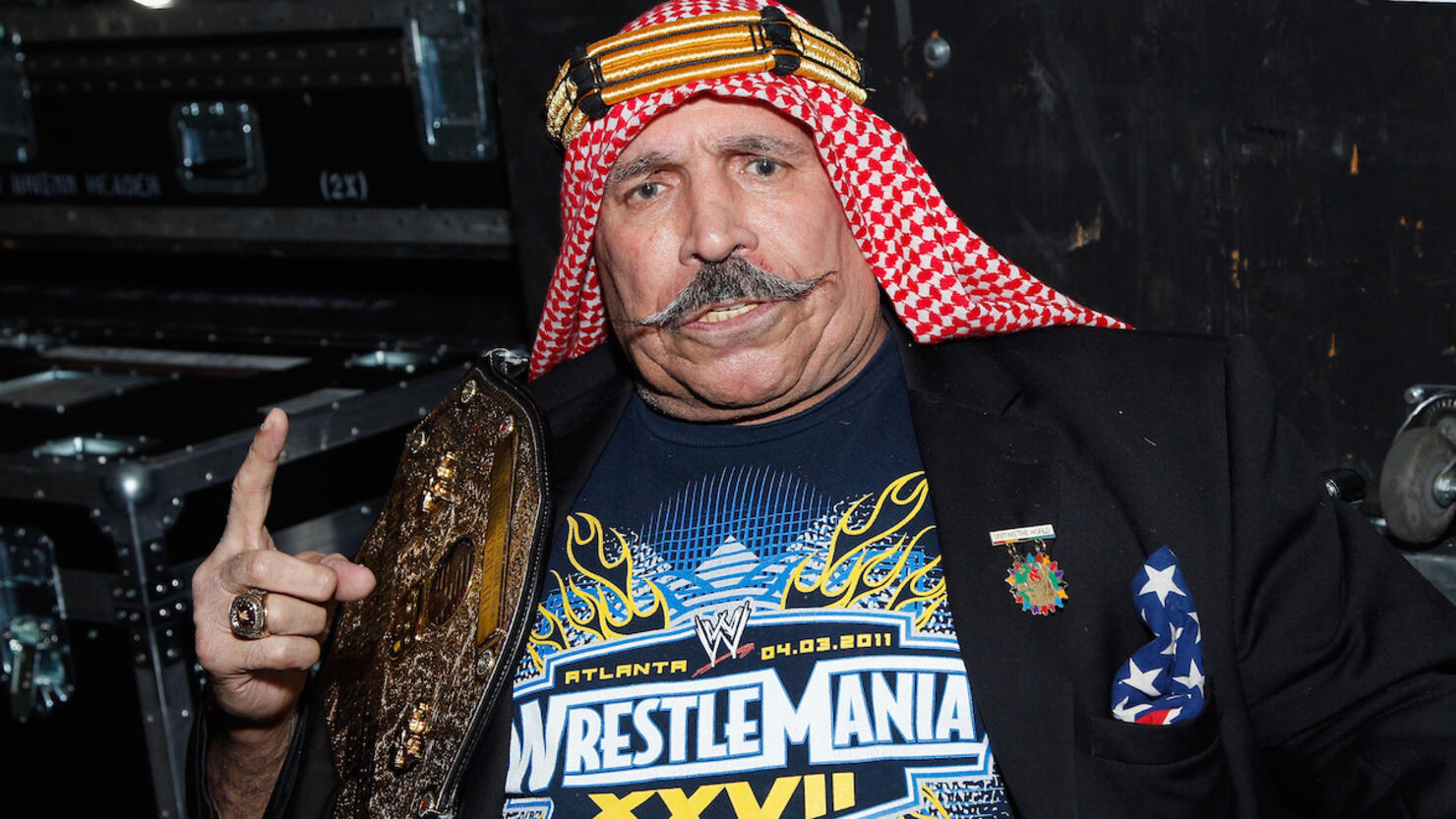 WWE Hall of Famer The Iron Sheik has died at the age of 81, his representatives confirmed in a statement shared on his social media accounts Wednesday (June 7).
"Today, we gather with heavy hearts to bid farewell to a true legend, a force of nature, and an iconic figure who left an incredible mark on the world of professional wrestling. It is with great sadness that we share the news of the passing of The Iron Sheik, but we also take solace in knowing that he departed this world peacefully, leaving behind a legacy that will endure for generations to come," the statement read.
The Iron Sheik, whose real name was Hossein Khosrow Ali Vaziri, was the first and only Iranian champion in WWE history, having defeated Bob Backlund for the WWE championship, ending Backlund's 648-day reign. Khosrow was one of the greatest heel characters in wrestling history during his in-ring career, which included a rivalry with Hulk Hogan that concluded with Hogan winning his first WWE championship in 1983, launching his Hulkamania run and leading the company's 1980s boom in popularity.
Khosrow, a former National AAU Greco-Roman wrestling gold medalist, wrestled as 'The Iron Sheik' in numerous wrestling promotions during the territory era, which also included Jim Crockett Promotions, Mid-South Wrestling and Georgia Championship Wrestling, as well as later run with World Championship Wrestling, prior to returning full-time to the then-World Wrestling Federation from 1991-92 and later making sporadic appearances for WWE until his death.
Khosrow also gained popularity outside of wrestling in his latter years for his social media presence, denouncing various wrestlers and celebrities through handlers of his Twitter account.