Carrie Underwood Reveals Another Track In Her 'Denim & Rhinestones' Era
By Kelly Fisher
June 8, 2023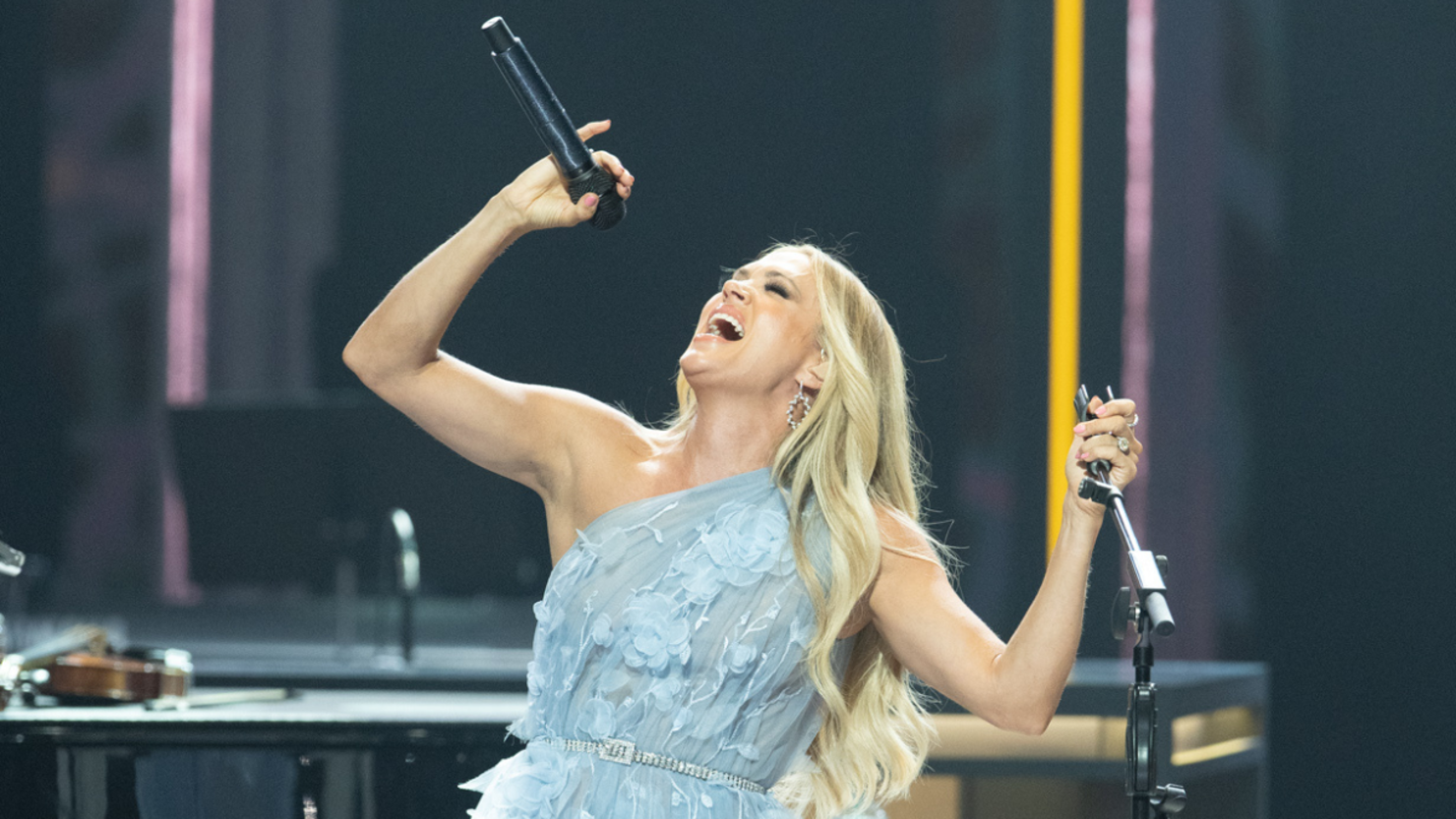 Photo: Grand Ole Opry, photos by Chris Hollo
Carrie Underwood's Denim & Rhinestones era isn't over yet.
The powerhouse singer-songwriter revealed on her social media channels on Thursday morning (June 8) that another track is set to release from the project that made its debut last year. Underwood announced — with a snippet of the song — that "Take Me Out" is set to release at midnight ET.
Underwood's announcement comes after she shared a few teasers, including a brief instrumental recording that appeared to reveal lyrics, and confirmation that "new music is coming" with a photo from the Denim & Rhinestones photoshoot. Underwood also said earlier this week, after hosting a fan club event at the Grand Ole Opry, that she has "something new and exciting coming this Friday!"
"Take Me Out" follows Underwood's latest single, "Out Of That Truck," which released earlier this year. Underwood kicked off her Denim & Rhinestones era in June 2022, aiming to "cover a lot of ground" with the album's musical influences. The 12-track project included "Ghost Story," "Hate My Heart," "Crazy Angels" and other highlights.
"We have a lot of songs that could be kind of considered 'throwback' type songs, but they sound so super fresh," Underwood previously explained. "These are just influences that are in me and work their way out, and I just decided this time not to get in my way. I feel like this one ended up being a bigger reflection of me as a person, as an artist. I grew up listening to so many different kinds of music. I feel like that is extremely evident in this body of work. …I really just wanted to make an album that just felt like fun."
Listen to the first snippet of "Take Me Out" here: