Carrie Underwood Kicks Off Epic 'Denim & Rhinestones' Era
By Kelly Fisher
June 10, 2022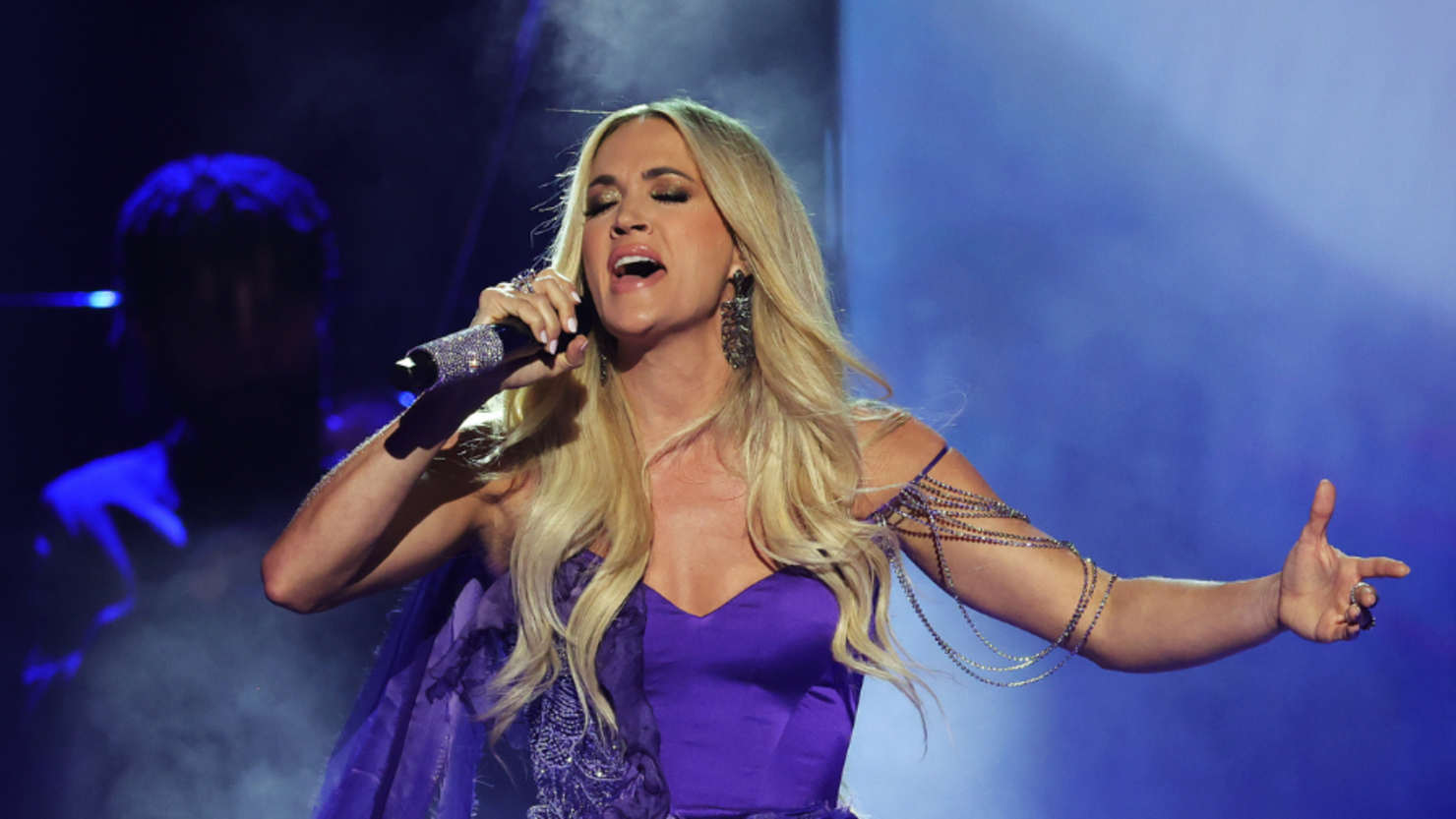 Carrie Underwood debuted her highly-anticipated Denim & Rhinestones project on Friday (June 10), marking the beginning of a new era for the powerhouse artist. 
"I love to fully, just, immerse myself in the eras that I get to create and the songs I get to make," Underwood explained during an interview with Good Morning America on Friday morning. "I'm living in this just beautiful world of Denim & Rhinestones and it just makes me happy."
Underwood's latest 12-track project is one that aims to "cover a lot of ground" in its songs, inspired by the influences of the music Underwood has listened to throughout her life. "We have a lot of songs that could be kind of considered 'throwback' type songs, but they sound so super fresh," she previously explained. "These are just influences that are in me and work their way out, and I just decided this time not to get in my way. I feel like this one ended up being a bigger reflection of me as a person, as an artist. I grew up listening to so many different kinds of music. I feel like that is extremely evident in this body of work. …I really just wanted to make an album that just felt like fun."
Denim & Rhinestones
Velvet Heartbreak
Ghost Story
Hate My Heart
Burn
Crazy Angels
Faster
Pink Champagne
Wanted Woman
Poor Everybody
She Don't Know
Garden
"I love the song 'Denim & Rhinestones,' first and foremost, but I thought there was just something so cool about the title of it that is very me, that I wanted to name my album Denim & Rhinestones," Underwood said in a statement shared by her record label. "When you think of Denim & Rhinestones, you think of the staples in your closet, the things that are reliable, the things that are comfortable, that you always feel good in them. Then you think of rhinestones and it's all the things that sparkle on top, and I feel like that kind of just sums up me. It sums up this album. It's a little vintage. It's a little shiny, and it just makes you feel good. So, I felt like that was the perfect title for this album."
The first Denim & Rhinestones track Underwood released was "Ghost Story," which arrived in March shortly after she teased her new album at the 57th Academy of Country Music Awards show in Las Vegas. When media outlets asked whether fans can expect a new album from her this year, Underwood hinted: "I mean, I'm always working on something. Obviously we can't spill too many beans right now…but (I've) been busy, for sure."
Before releasing the full collection, Underwood also shared the title track, "Crazy Angels" and "She Don't Know." Denim & Rhinestones marks Underwood's latest country album since 2018, following Cry Pretty. Since then, she's also released her holiday album, My Gift, in 2020 with a special edition in 2021, and My Savior, her debut gospel album last year, along with other singles and collaborations.
Underwood — who recently marked 17 years since her American Idol victory — will embark on her "Denim & Rhinestones Tour," kicking off in fall of 2022 and extending into spring of 2023. The 43-city trek with Jimmie Allen begins in October. Underwood shared on Good Morning America that although her family will likely join her on some weekends, her eldest child, Isaiah, 7, will be in the second grade and "we just kinda wanna keep them at home as much as possible." Still, she'll "be swinging through Nashville quite a bit throughout the tour, so I'll get to see them and juggle all the things…"
Underwood is "thrilled" to tour again: "I'm having such an amazing time with my Las Vegas residency and look forward to continuing that next year after the tour. I'm excited to bring the new music of Denim & Rhinestones to life on tour, as well as put new spins on familiar favorites. We've been working hard already preparing an amazing show, and I can't wait to see everyone on the road!"
Find Denim & Rhinestones on iHeartRadio, and listen to some of the tracks below: