Troy Aikman's Marriage Appears To Be Over Amid Photos With Younger Woman
By Jason Hall
June 8, 2023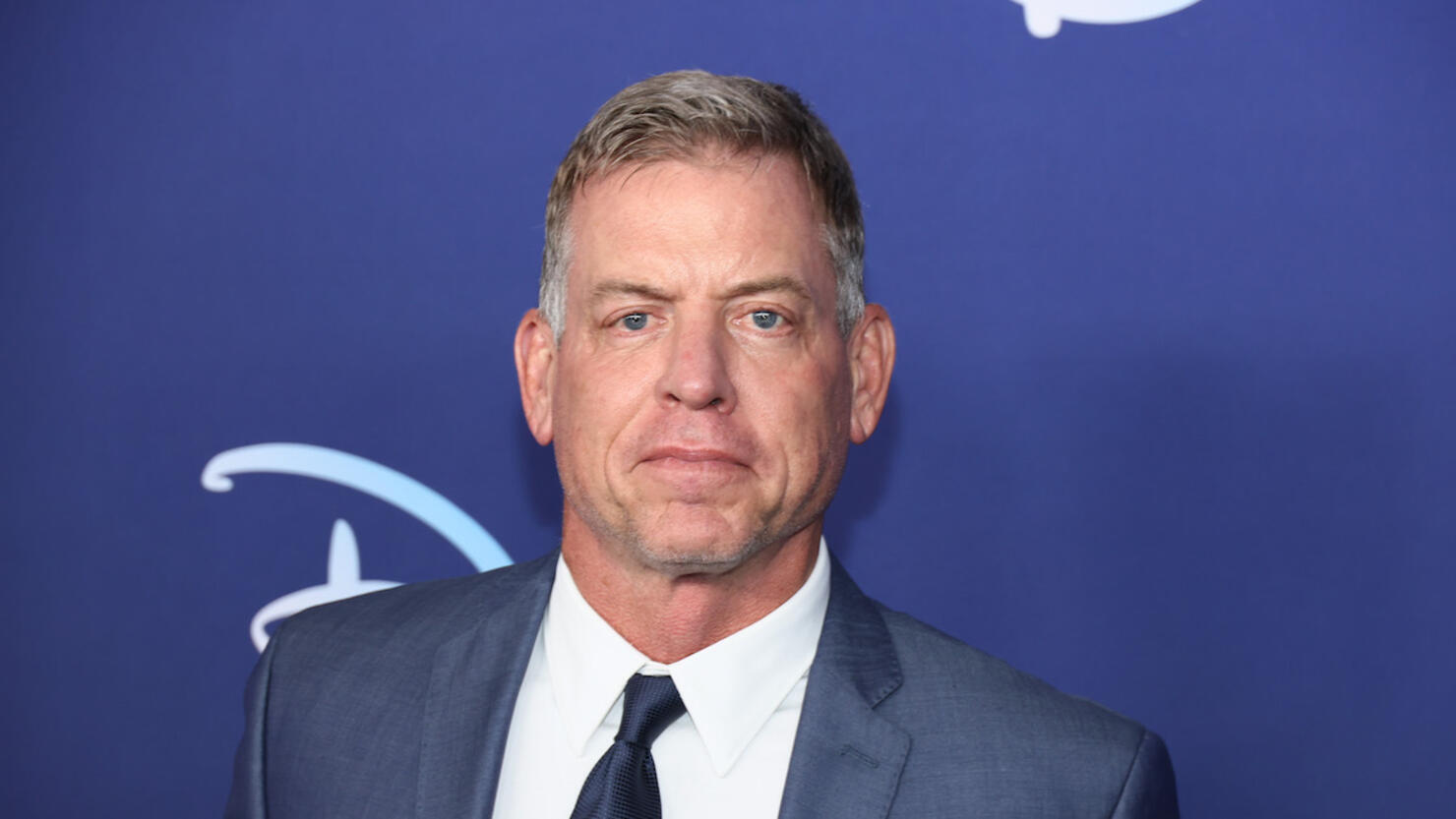 Pro Football Hall of Famer and former Dallas Cowboys quarterback Troy Aikman's marriage appears to be over.
Aikman, 56, was tagged in photos by Haley Clark, 34, which included the legendary quarterback cozying up with Clark as she gives him a kiss on the cheek, on her Instagram account Wednesday (June 7) before switching her account to private, the New York Post reports.
The photos served as the first indication of Aikman's marriage to Catherine 'Capa' Aikman being over, with a sources telling the Post that the former quarterback turned broadcaster has been divorced for three years, though the newspaper said it was unable to find records of either party filing for divorce.
The couple got married on June 2, 2017, six years after Aikman's divorce to his first wife, former Cowboys publicist Rhonda Worthey, was finalized in April 2011. Aikman, a three-time Super Bowl champion, retired in 2000 and has since contributed as a color commentator, beginning his career with FOX Sports and later signing a reported $90 million deal to join ESPN in March 2022, with his longtime on-air partner Joe Buck later joining him after being granted his release from FOX Sports.
Aikman and Buck spent the past season calling Monday Night Football and ESPN's live broadcast of the Dallas Cowboys-Tampa Bay Buccaneers Wild Card Round matchup.