Tyler, The Creator Speaks On Working With NBA YoungBoy: 'He's a Sweetheart'
By Tony M. Centeno
June 8, 2023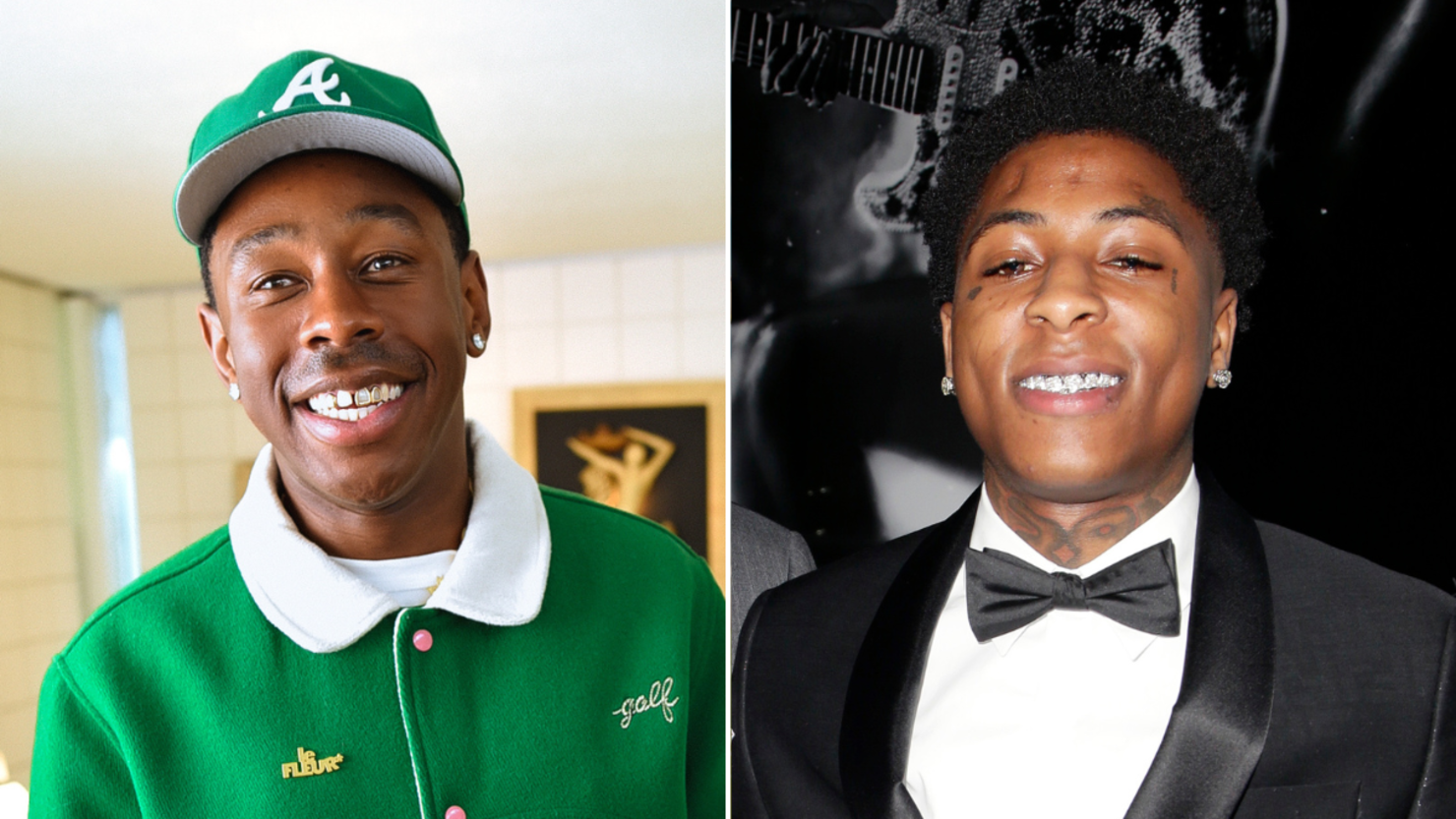 Photo: Interval Presents/Getty Images
Tyler, The Creator is opening up about his experience working with NBA YoungBoy.

On Thursday, June 8, the Rap Radar Podcast kicked off its second season with their exclusive conversation with the "DOGTOOTH" rapper. They touched on a series of subjects from his thoughts on people who act like they know him to his deluxe album Call Me If You Get Lost: The Estate Sale. While speaking about the album, hosts Brian 'B. Dot' Miller and Elliott Wilson mention Tyler's collaboration with YoungBoy Never Broke Again. That's when the rapper-producer shared what happened when he linked up with YB.

"Man he's so nice," Tyler admitted. "He's such a sweetheart."
"People think he's like … Dude, we got ice cream, he wanted to go vintage car shopping. He's so nice," Tyler continued. "He sent me that verse within a day. I asked him like, 'Yo, I got this idea. Want to do this?' Not only did he deliver it for me and sounded great, he asked me, 'Is this okay? Is it good?' I'm like, 'Yeah!' And he stayed on topic. You get a lot of these guys now who just punch in and can't stay on f**king topic of a song."

They joined forces on Tyler's song "WUSYANAME" featuring Ty Dolla $ign, which appears on his Grammy award-winning album. Elsewhere in the conversation, Tyler also discusses his thoughts on Top 5 rapper lists and GOAT conversations in Hip-Hop. His views on bandwagon fans who only highlight classic rap albums for clout went viral immediately after the clip was released.

"You got 17-year-olds like, 'Yeah, dude, f**king Ready to Die and Enter the Wu-Tang is my top ten albums ever.' Like, bro, you just got hair on your d**k," Tyler argued. "It's performative, and again, some people might be right, but you got YoungBoys and Babys out here and that's your favorite album? I don't care about people's objective top nothing."

Check out more clips and the entire episode via Interval Presents below.