Dolphins Coach Mike McDaniel Finally Addresses Vaping During Game Clip
By Jason Hall
June 9, 2023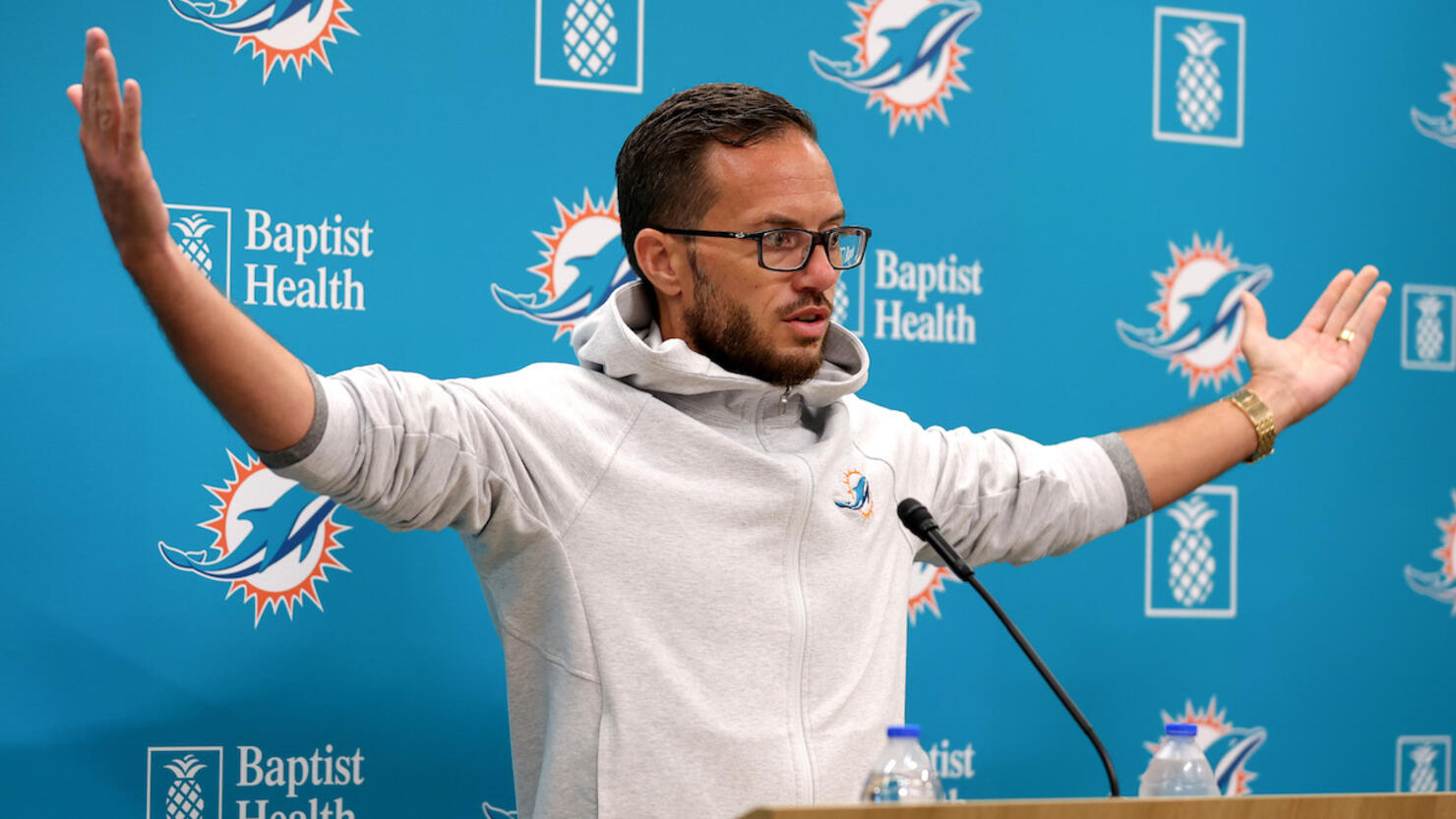 Miami Dolphins head coach Mike McDaniel has finally addressed a viral video in which he appeared to be vaping during a playoff game.
"Vaping? Like water vape? Hmm. What a confusing question. I don't know this technology you speak off," McDaniel said, jokingly, when asked if he was actually vaping by host Dan 'Big Cat' Katz. "Having said that, I will leave you with this. In past lives, I have vaped. Regardless, just the idea of that being something that people are talking about after a playoff game is annoying enough to provoke me to never do it again, and I've since quit, classic McDaniel style, cold turkey, just like alcohol."
"But you know, as far as a game, I'm sorry I wish I was better schooled on the subject," McDaniel coyly added. "I just don't totally know what you guys are talking about."
McDaniel went viral after a clip appeared to show him putting his gloved hand up to his mouth and then exhaling what looked like vape smoke during CBS' broadcast of the Dolphins' AFC Wild Card Game loss to the Buffalo Bills. The first-year head coach led Miami to a 9-8 record during his lone season with the franchise in 2022.