Drake Hops On J Hus' New Single 'Who Told You'
By Tony M. Centeno
June 9, 2023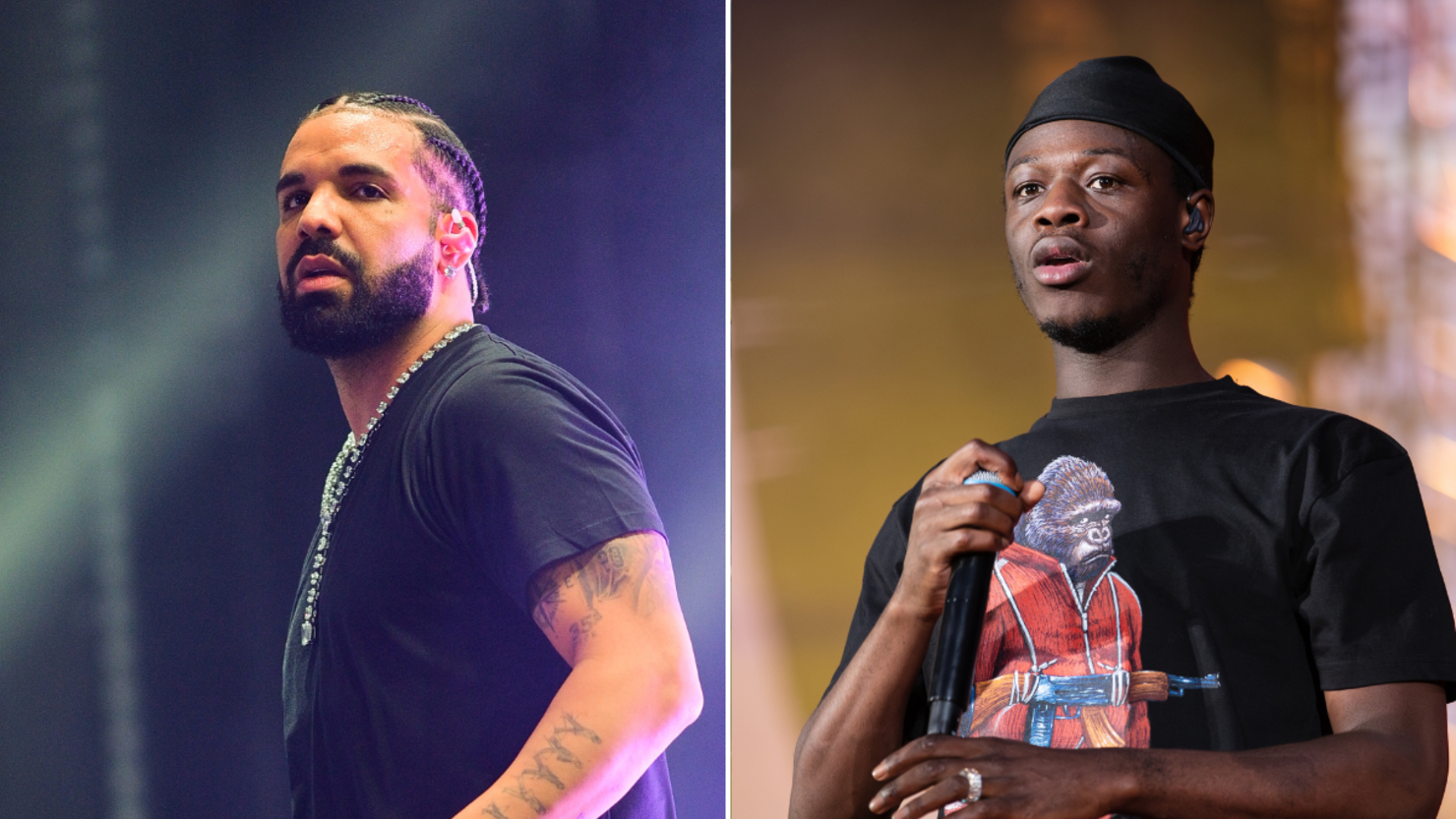 Drake joins forces with British artists J Hus on their new collaboration.

On Thursday, June 8, the Canadian rapper and the London native released their first-ever joint effort "Who Told You?" On the Afroswing banger, Hus raps about gangstas hitting the dance floor despite their tough exteriors. Drizzy joins in midway through the record. In his verse, he makes a subtle reference to his 2016 hit "Controlla" before he admits that trouble manages to find him no matter where he goes.

"Let me hold your controlla, I am not one of these controlling guys," Drake raps. "I want you to touch road with the girls-dem, and socialize."
J Hus and Drake have been cool since 2019 when the Her Loss artist brought him out in London during his Assassination Vacation Tour. Drizzy saluted Hus during the show, who appeared on stage just hours after he was released from prison earlier than expected. Both artists hugged each other before Drake gave Hus the floor to perform one of his songs.

Hus first got fans hype about the collaboration after he posted footage of himself hearing Drake's verse for the first time. Drake reposted the video after the song dropped. "Who Told You?" is set to appear on Hus' upcoming album Don't Say Militancy along with his other recent single "It's Crazy." Meanwhile, this is Drake's second international joint effort of 2023. At the top of January, he teamed up with Jamaica's own Popcaan for their song "We Caa Done."

Listen to J Hus' new song featuring Drake below.