Garth Brooks Addresses 'Stir' Over Call To Offer Bud Light In Nashville Bar
By Kelly Fisher
June 13, 2023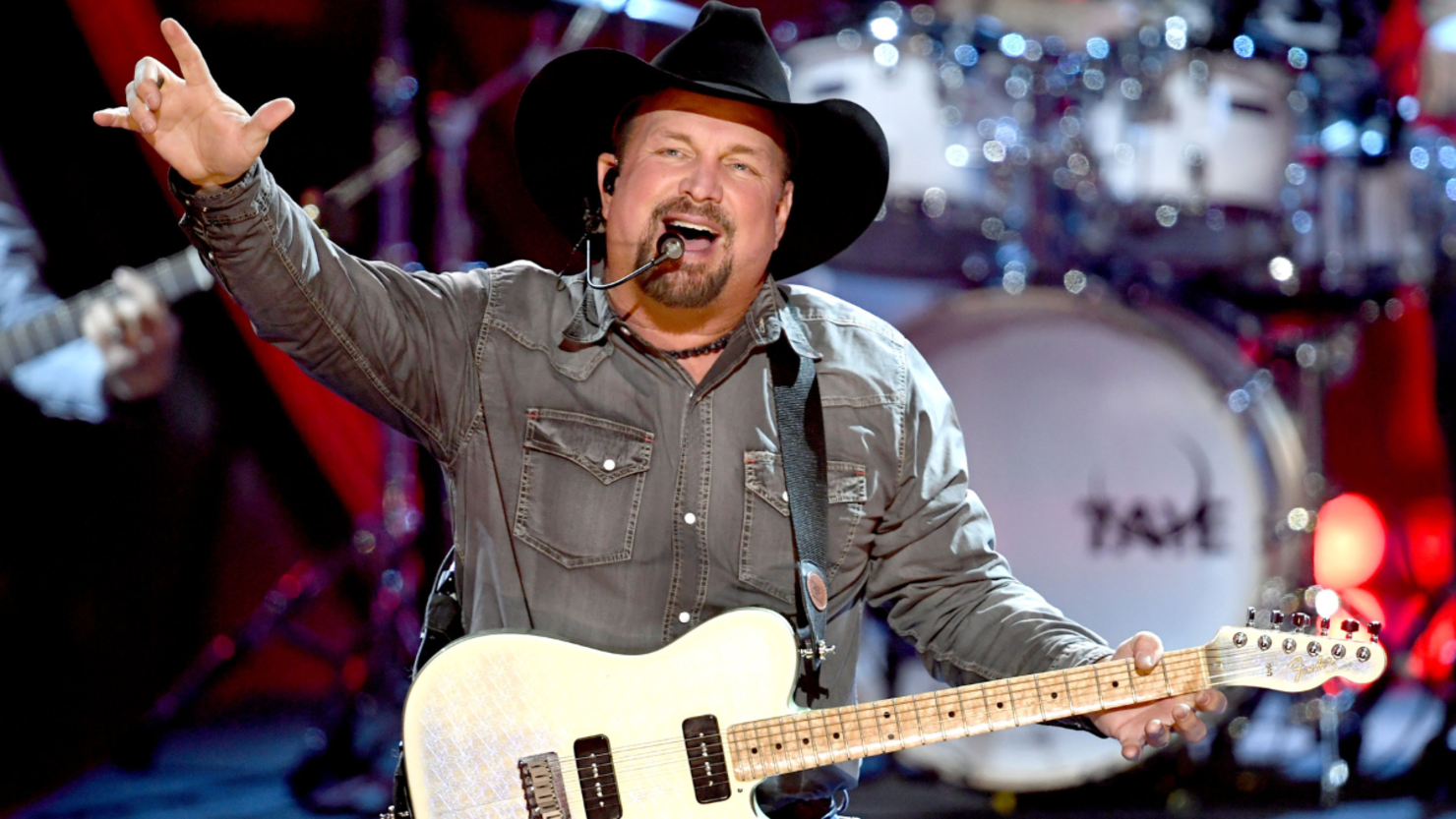 Garth Brooks responded to recent backlash over his decision to sell Bud Light in his yet-to-open bar in Downtown Nashville, Tennessee. The country giant and bar owner acknowledged that there'd been "quite a bit of a stir" after he spoke about the decision in a recent interview, and reiterated his vision of inclusivity.
Brooks addressed the criticism to begin the latest episode of Inside Studio G, a weekly show that posts on Monday nights. Brooks explained that the "stir" came after his recent interview with Billboard Executive Editor Melinda Newman, where he confirmed that his upcoming bar would "serve every brand of beer." Bud Light made waves earlier this year after teaming up with transgender influencer Dylan Mulvaney, prompting some bar owners to halt sales of the brand at their bars, and some country artists to stop offering the beers at their shows.
"Let's address two things on it," Brooks said in the latest episode of Inside Studio G on Monday evening (June 12). "One is diversity. Inclusiveness. That's me. That's always been me. ...Everybody's got their opinions, but inclusiveness is always gonna be me. I think diversity is the answer to the problems that are here, and the answer to the problems that are coming. So, I love diversity. All inclusive. All are welcome. I understand that might not be other people's opinions, but OK. They have their opinions, they have their beliefs. I have mine.
"Second thing, though, just, let's talk about being a bar owner. I'm a bar owner now," Brooks continued. "Are we going to have the most popular beers in the thing? Yes. It's not our call, if we don't or not. It's the patrons' call, the bosses, right? Bring them in there. If they don't want it, then I got to go to the distributor and say, 'Man, your stuff's not selling.' And then action gets taken. But the truth is, it's those people in those seats that make those decisions, and that's what Friends In Low Places is gonna be. So, here's the deal, man. If you wanna come into Friends In Low Places, come in. Come in with love. Come in with tolerance. Patience. Come in with an open mind. …Let's go have some fun."
Brooks announced last year that his bar, Friends In Low Places — named after his iconic 90s smash-hit — would open on Nashville's Lower Broadway. It joins a growing list of bars, restaurants and venues that bear names of some of the genre's biggest stars, including Miranda Lambert, Florida Georgia Line, Jason Aldean, Blake Shelton and Dierks Bentley, to name a few.
"I know this sounds corny," Brooks said during his Billboard interview last week, which apparently prompted backlash. "I want it to be the Chick-fil-A of honky-tonks … I want it to be a place you feel safe in, I want it to be a place where you feel like there are manners and people like one another. And yes, we're going to serve every brand of beer. We just are. It's not our decision to make. Our thing is this, if you [are let] into this house, love one another. If you're an a–hole, there are plenty of other places on lower Broadway."
Friends In Low Places, which has yet to open, will be a three-story, 40,000 square foot venue. Brooks teamed up with Nashville-based Strategic Hospitality to open the bar at 411 Broadway. The address is the former location of Downtown Sporting Club.