Jana Kramer Was 'So Shocked' By Gender Reveal With Fiancé Allan Russell
By Kelly Fisher
June 26, 2023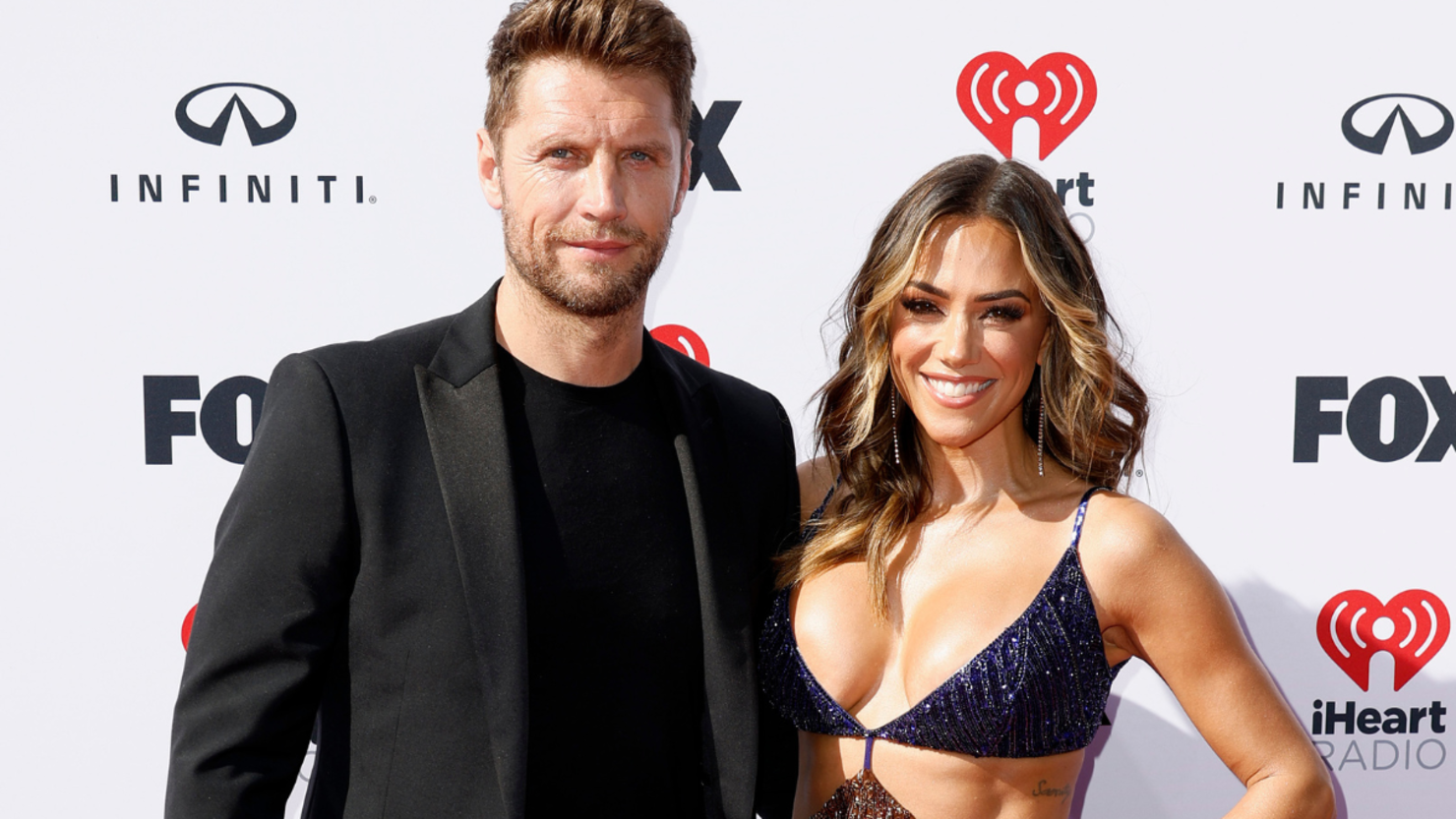 Jana Kramer confirmed whether she and fiancé Allan Russell are expecting a boy or girl!
The country artist, actress, author and podcast host shared the sweet gender reveal during a Q&A on the latest episode of Whine Down with Jana Kramer on Monday (June 26). Kramer teased the upcoming gender reveal on Sunday (June 25), when she shared the heartwarming video of the moment she and Russell opened an envelope and discovered the gender of their baby together. She encouraged her instagram followers to cast their votes in the comment section of the reel set to Kacey Musgraves' "Oh, What A World."
Kramer announced earlier this month that she's pregnant with Baby No. 3, her first with Scottish soccer star Russell. That announcement came shortly after the couple shared that they're engaged after about six months of dating. The baby will join big sister Jolie, 7, and big brother Jace, 4, Kramer's children from her previous marriage to Mike Caussin.
"Funny enough," Kramer said, her due date is a day she'd been planning a big celebration for years: her 40th birthday (December 2). She shared, however, that she will deliver about a week and a half before then. Listen to the full podcast episode with Kramer's gender reveal here:
Kramer admitted that she was "so shocked" to learn that she's pregnant with a baby boy, after she was "convinced it was a girl. …A thousand, million, trillion percent sure it was a girl."
She also shared that she and Russell potentially have a name picked out, though she's open to more ideas. They plan to tie the knot next year, in a late summer or fall ceremony.
When Kramer started the Q&A on Whine Down with Jana Kramer, she reflected on an early conversation she and Russell shared back in February, when they talked about their future together. She remembered a time "where I got emotional…with him, I wanted to do it the way you grow up dreaming about, where you get engaged, you get married, you have a baby. I got really choked up about it because I'm like, 'I can't.' So, if we wanna have a kid, I — but we also wanna be married and engaged before that. My age, most likely isn't gonna allow how I have thought and dreamt it in my fairytale brain as a kid.
"So, I had to kind of go, 'OK, that's not what it's gonna look like.' …I was like, 'alright, yes, let's try,' and in his brain he always said, he's like 'we're gonna get engaged and married no matter what,' that that timeline, it kind of didn't matter what came before the other," Kramer continued. "For me, I really didn't, at first I was really like, 'yeah, we should probably get engaged first,' but it didn't matter that we got pregnant before we got engaged. It truly was just like, I know I'm gonna spend my life with him, so the order at that point became irrelevant."
"When we first met, I was just like, wow. I've never felt that before. …The respect and love we have for each other is unlike anything I've ever felt and unlike anything he's ever felt."
When she and Russell announced the pregnancy, Kramer admitted that she "didn't think it would ever happen again, if I'm being honest." She wrote in her Instagram caption at the time that she's "beyond blessed and grateful for this baby to be a part of our story."