Kelly Clarkson Shuts Down Rumors Of Feud With Carrie Underwood
By Kelly Fisher
June 28, 2023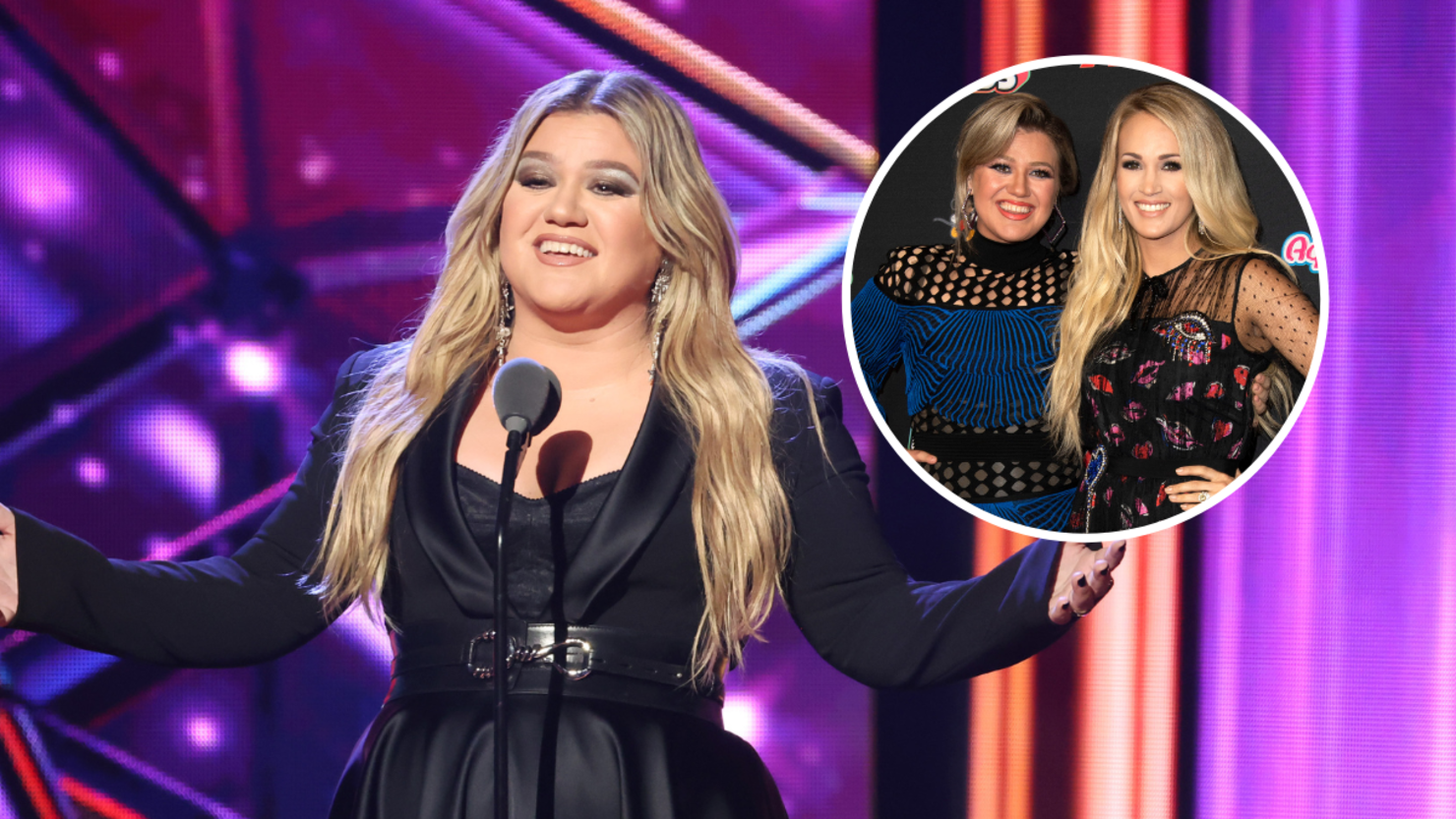 Kelly Clarkson was quick to quash rumors of "beef" that she has with country music powerhouse Carrie Underwood. 
Clarkson recently appeared on Watch What Happens Live with Andy Cohen, fielding a few questions from fans. When one of them began to ask a question about the Denim & Rhinestones star, Clarkson said, "I think I know where you're going with this."
"People always pit us (against one another) and we don't even know each other well enough to be pitted together," Clarkson said of her fellow American Idol winner. "Like, literally, we've run into each other a handful of times, and we've not — there's no beef between us. There's nothing between, like, we don't know each other…we literally run into each other a few times."
It turns out, however, that the fan had a different question in mind.
Megan from Charleston actually wanted to know, "after years of everyone trying to pit you and (Carrie Underwood) against each other… What was your favorite part of having her as a guest on your talk show [The Kelly Clarkson Show]?"
When Clarkson realized that the fan wasn't asking about rumored "beef" that she had with Underwood, she hilariously grabbed her drink and walked over to the bar.
"Look, everybody always asks me the pitted against each other question," Clarkson explained as she returned to her chair. "It was awesome. It was great to have her on the show. I think the thing that was cool about it is that everybody always pits us against each other, and I don't know why they do that. They don't do that with dudes. They only do it with females. And I'm like, we don't even know each other well enough to do that. But I think I'd love to have her there in person. It was like during COVID, so it was over Zoom, which is fine but it'd be cool (to have her on the show as an in-person guest)."
Clarkson also spoke about her new album, Chemistry, which includes a collaboration with Grammy winner and comedic actor Steve Martin, whose name also appears in the lyrics. Clarkson shared that she still hasn't had a chance to meet Martin, but shared the story of how the "bada** musician" agreed to her collab idea. Watch the Watch What Happens Live with Andy Cohen interview clip here: