Kelly Clarkson Reveals How She Got Steve Martin On Her New Song
By Rebekah Gonzalez
June 2, 2023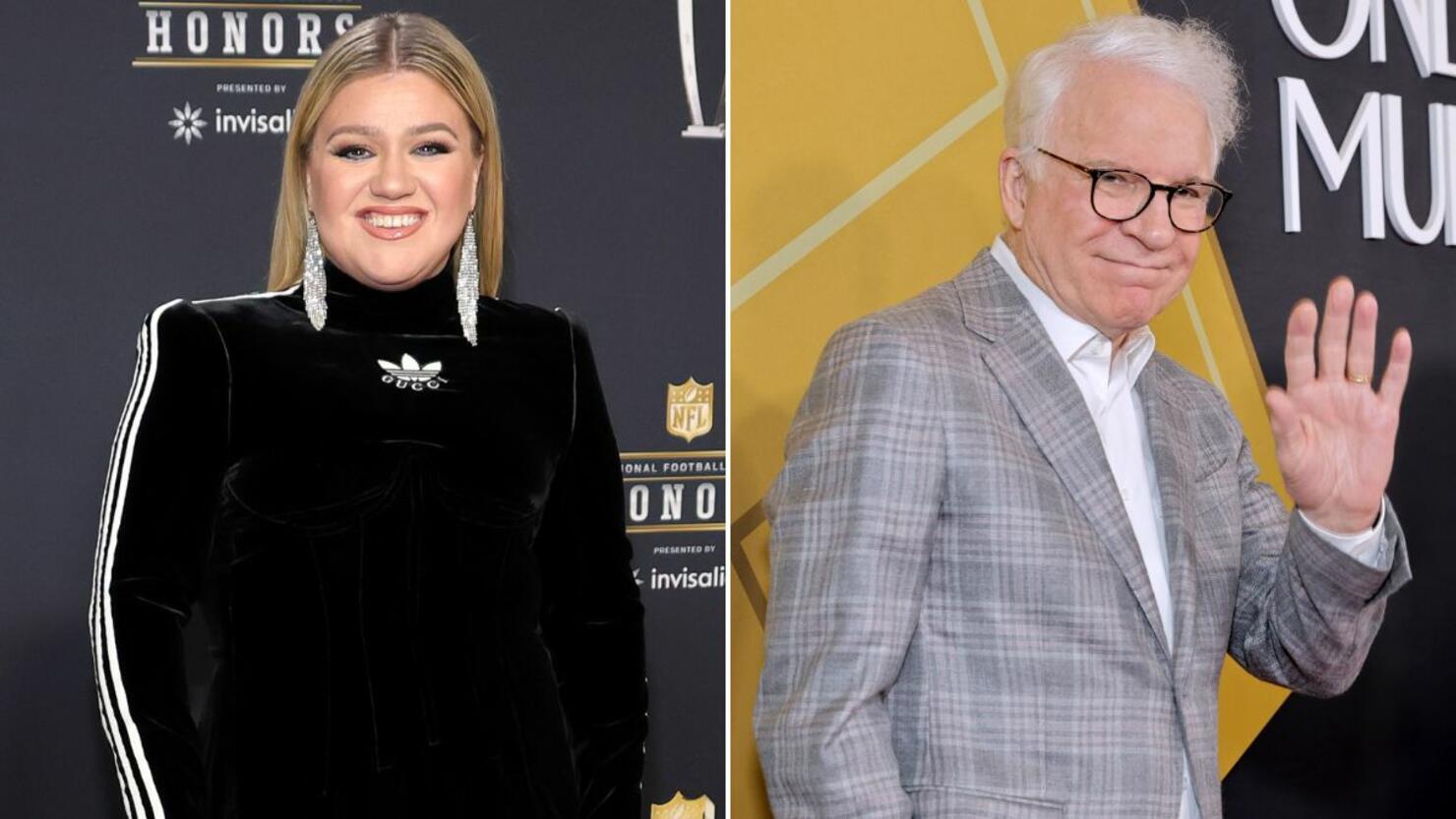 Kelly Clarkson's latest single "I Hate Love" starts off with something a little unusual for a Clarkson song: the banjo! To make the new release even more interesting, it's comedian Steve Martin behind the distinct instrument. On Friday, June 2nd, Clarkson shared the newest single which will be featured on her forthcoming album Chemistry.
"I hate love/ It's a b— sometimes," Clarkson starts the cheeky song off and goes on to reference the Only Murders In the Building star in the second verse. "I hate love/ And The Notebook lied/ It's Complicated, it's more like what happened/ So you can keep Gosling and I'll take Steve Martin," she sings, referring to the 2004 romance movie starring Ryan Gosling and Rachel McAdams and the 2009 rom-com starring Martin, Meryl Streep, and Alec Baldwin.
"I feel like both exist," Clarkson told Billboard of both types of love stories. "One is the beginning, when everything is bright and shiny, and It's Complicated is more the reality." The hitmaker and her team also revealed how the Steve Martin feature came to be. "I was like, 'I know that sounds crazy,' " Clarkson reflected. "Jesse [Shatkin, the song's producer] was like, 'I think it sounds rad.'" After one email, Martin was all in. "Within one or two connections, Kelly can get in touch with anybody," Shatkin added.
"I generally don't ask because I get very nervous about bothering people but literally, within hours, I got an answer: 'Oh my God, he'd love to, when are you recording it?'" Clarkson continued. She even hopes Martin will join her on The Kelly Clarkson Show to perform the song live which she described to Billboard as "a pop-punk song with this really rock'n'roll banjo part."
Chemistry drops June 23rd!