Troye Sivan Announces First New Album In 5 Years
By Rebekah Gonzalez
July 13, 2023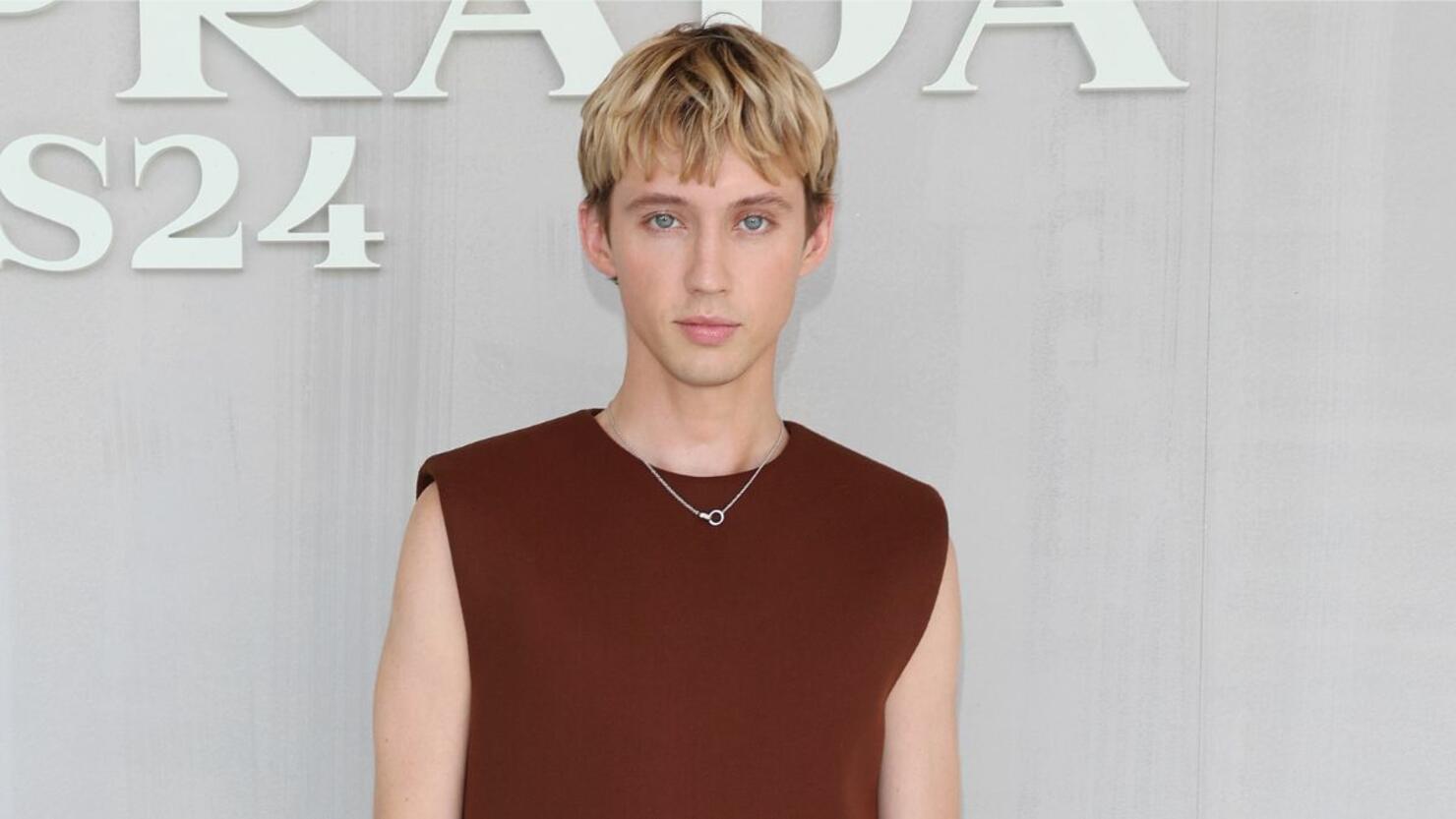 Troye Sivan has finally announced the title and release date for his new studio album! On Thursday, July 13th, the Australian pop star took to Instagram to share that his third studio album Something To Give Each Other will dop on October 13th.
"This album is my something to give you - a kiss on a dancefloor, a date turned into a weekend, a crush, a winter, a summer," he wrote alongside the album's cover art. "Party after party, after party after after party. Heartbreak, freedom. Community, sisterhood, friendship. All that." The album's first single "Rush" was also released on Thursday and arrived with a video full of queer joy.
Something To Give Each Other will mark Sivan's first full-length album since 2018's Bloom. "I didn't mean to take 5 years to make this album - Bloom tour happened (lmk if you came! 🩵), then i started working on it, then cockbig19 (a moniker for COVID-19), then The Idol, always working on the album in all the moments between..and now here we are," Sivan explained when he first announced new music was on the way back in June. "10 years since i signed my record deal, 5 years since bloom. Enough excuses now. Enough saying 'soon' 🙃 this is for YOU and it starts NOWWWW."
Sivan is likely to drop more singles before the album arrives in October but until then you can watch Sivan in The Weeknd's controversial HBO show The Idol! You can also check out the tender film the singer starred in back in 2022, Three Months, on Paramount+!