Old Dominion, Megan Moroney Tell Heartache Story Of Romance On The Rocks
By Kelly Fisher
August 18, 2023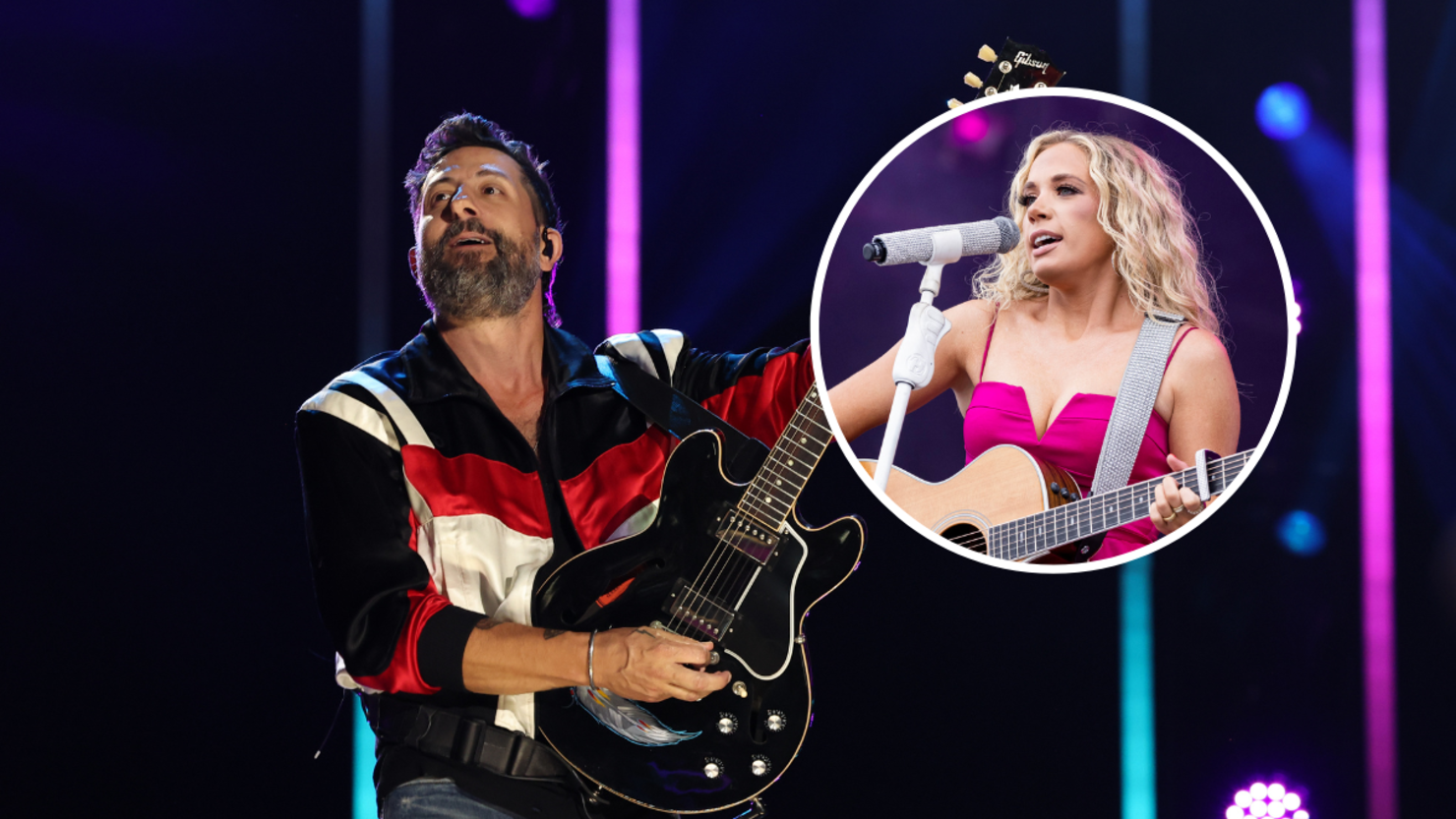 Old Dominion and Megan Moroney released a tug-at-your-heartstrings collaboration that tells the story of a relationship on the rocks. "Can't Break Up Now," the latest track from Old Dominion's highly-anticipated upcoming album, sees the couple attempting to salvage their romance because "we've got too much history" to part ways.
The award-winning band's frontman, Matthew Ramsey, and fast-rising Lucky star Megan Moroney began to tease the duet earlier this month when they posted selfies wearing one another's merch. Their vague captions only teased "CBUN" and August 18, but shortly after those anticipation-stirring photos, the country artists revealed that they'd recorded a song together and it would be available soon.
Old Dominion said earlier this week that they wrote the ballad "about being on the brink of a breakup," and Moroney turned it "into what feels like a scene from a movie." "Megan's a really intuitive singer, but she's also a very smart songwriter. The way she came in and put her stamp on 'Can't Break Up Now' blew our minds," Old Dominion added as the song released on Friday. The heartache ballad appears on the track list of Old Dominion's forthcoming 18-track album, Memory Lane, set to release this fall. The full-length project is named after the band's EP and single that released earlier this year.
"We always knew this was going to be a full album. But we wanted to give y'all the opportunity to absorb it completely," Old Dominion said in a statement on Monday (August 14). "We wanted to make an album that takes our songs and looks a little deeper into what happens between two people. Just because it's deep though doesn't mean the music can't feel good."
Memory Lane  — which also includes a collaboration with Blake Shelton, "I Should Have Married You," "Some Horses," "Easier Said With Rum" and other highlights —is set to release on October 6. Listen to "Can't Break Up Now" here: