Nicole Combs Addresses Rumor Luke Combs Shaved His Head Like Morgan Wallen
By Kelly Fisher
August 21, 2023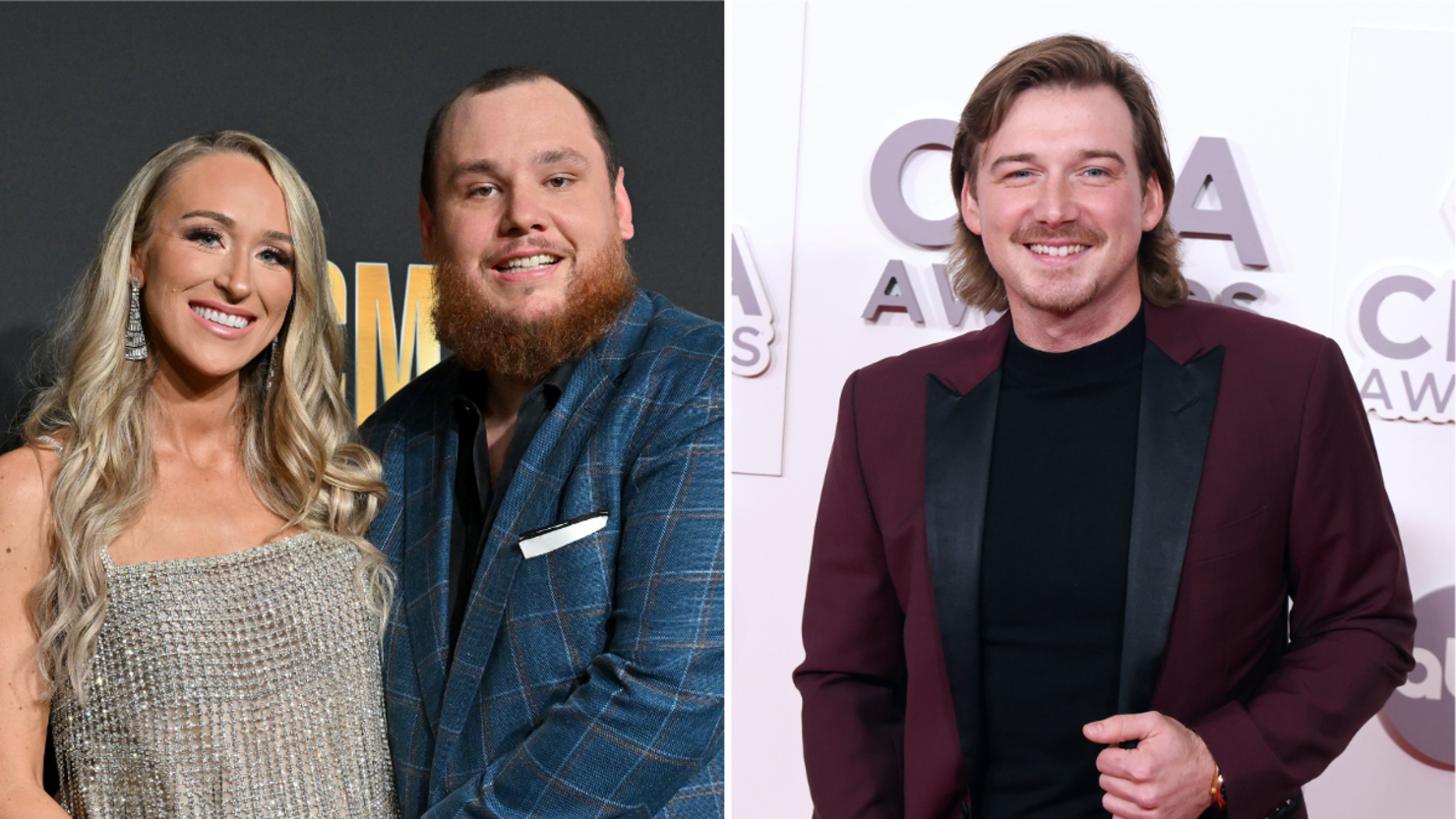 Nicole Combs took a moment to clarify a rumor going around about her superstar husband: Luke Combs did not shave his head and beard like Morgan Wallen, contrary to some beliefs apparently circulating online.
Nicole fielded a few questions in a Q&A on her Instagram story on Monday morning (August 21), including one Instagram user who wants to know whether Luke followed suit after Wallen revealed his new haircut at a recent concert. The "Last Night" hitmaker traded his signature mullet for a shaved look, which he revealed during a show earlier this month at the Ohio Stadium in Columbus, Ohio.
"No lawd please stop believing everything you see on the internet," Nicole responded to the question. "I wasn't going to address this but (got) so many questions (about) it lol. read actual articles, not just headlines & remember anyone can photoshop anything 🤪"
Nicole also responded to a few other questions about books she's reading, the gift Luke will bring her from New Zealand and Australia on the next leg of his ongoing world tour, advice to other mothers and more. Nicole is getting ready to welcome Baby No. 2, shortly after she and Luke welcomed their first child, son Tex Lawrence Combs, on Father's Day in 2022.