Breland Puts 'Tongue-In-Cheek' Twist On 90s Country-Inspired 'Cowboy Don't'
By Kelly Fisher
August 25, 2023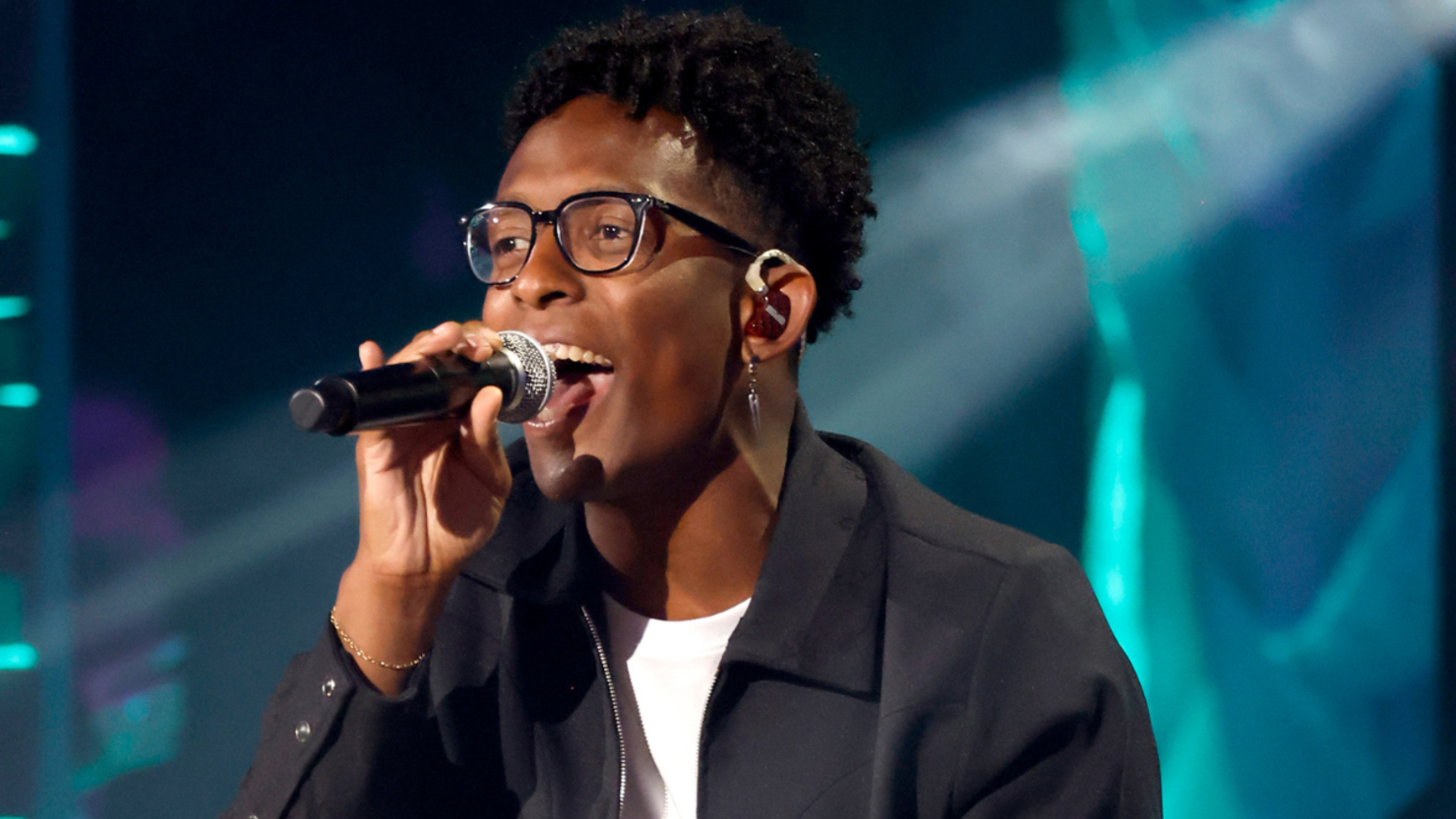 Breland kicked off the weekend with a fresh, toe-tapping anthem inspired by '90s country while serving up an unexpected message. Though "Cowboy Don't" more closely emulates traditional country sounds, the New Jersey-born artist's lyrics offer a humorous, "tongue-in-cheek" twist.
Breland recently caught up with iHeartCountry at the historic Ryman Auditorium in Downtown Nashville, Tennessee, where he received an inaugural award and took the stage at the 16th annual ACM Honors, which is set to air next month. During that interview, the Cross Country singer-songwriter described "Cowboy Don't," which made its debut on Friday (August 25), as "a bop" and "a heater" that he expects will be fun for listeners.
"It's been a while since I've put out any music. I wanted to make sure that I came with something special," Breland said. "'Cowboy Don't' is just a bop. It's a heater. It's sonically the 'countryest' song that I've released in terms of just, it's not really borrowing from many other genres. It's really heavily inspired by 90s country. And so, you know, despite how traditionally country it is sonically,…it's kind of tongue-in-cheek because I'm talking about being a dude from New Jersey who now lives in the South, and you know, does things a little differently. It's kind of meta because the punchline of the song is that, 'I like doing things that a cowboy don't,' but then at the same time, it's easily the countryest-sounding song that I've done. It's a fun listen. I think people will appreciate the humor in it, and also the overall message of, 'hey, I do things a little differently, but it doesn't mean that I can't still exist in this space and we can't still have a good time with the music.' ...That's what this song is about."
Breland released his highly-anticipated, full-length debut album in September 2022. The 14-track project included several collaborations with fellow country stars — Ingrid Andress, Thomas Rhett, Lady A, Keith Urban and Mickey Guyton — another 90s country-inspired anthem with nods to Shania Twain (Breland later opened for Twain on select dates of her global headlining tour, including the first-ever concert to be held at Nashville's GEODIS Park), and other highlights.
"I was a little anxious for this release because it's the first new song I've put out since my album dropped almost a year ago," Breland added in an Instagram caption on Friday. "The idea for this song popped into my head on a train in Italy back in January, and when I got back to Nashville I hit my buddies [Zachary Manno] and [Haley Mae Campbell] to help me flush it out. I really wanted to have it out in time for our Shania Twain and Walker Hayes tours this summer, but I'm so grateful to have it out just in time for my 5 week European run. I'm excited to hopefully hear some of y'all singing this back to me in all of your lovely accents out there. I promise not to let this much time pass between drops."
Watch Breland take the stage — along with Carly Pearce, Keith Urban, Trisha Yearwood, Lee Brice and many more — during 16th annual ACM Honors on Monday, September 18 at 8 p.m. ET/7 p.m. CT on FOX. Viewers can also stream the show the following day on Hulu.
Listen to "Cowboy Don't" here: