Breland Proves Why You Should Take Risks & 'Bet On Yourself'
By Kelly Fisher
September 9, 2022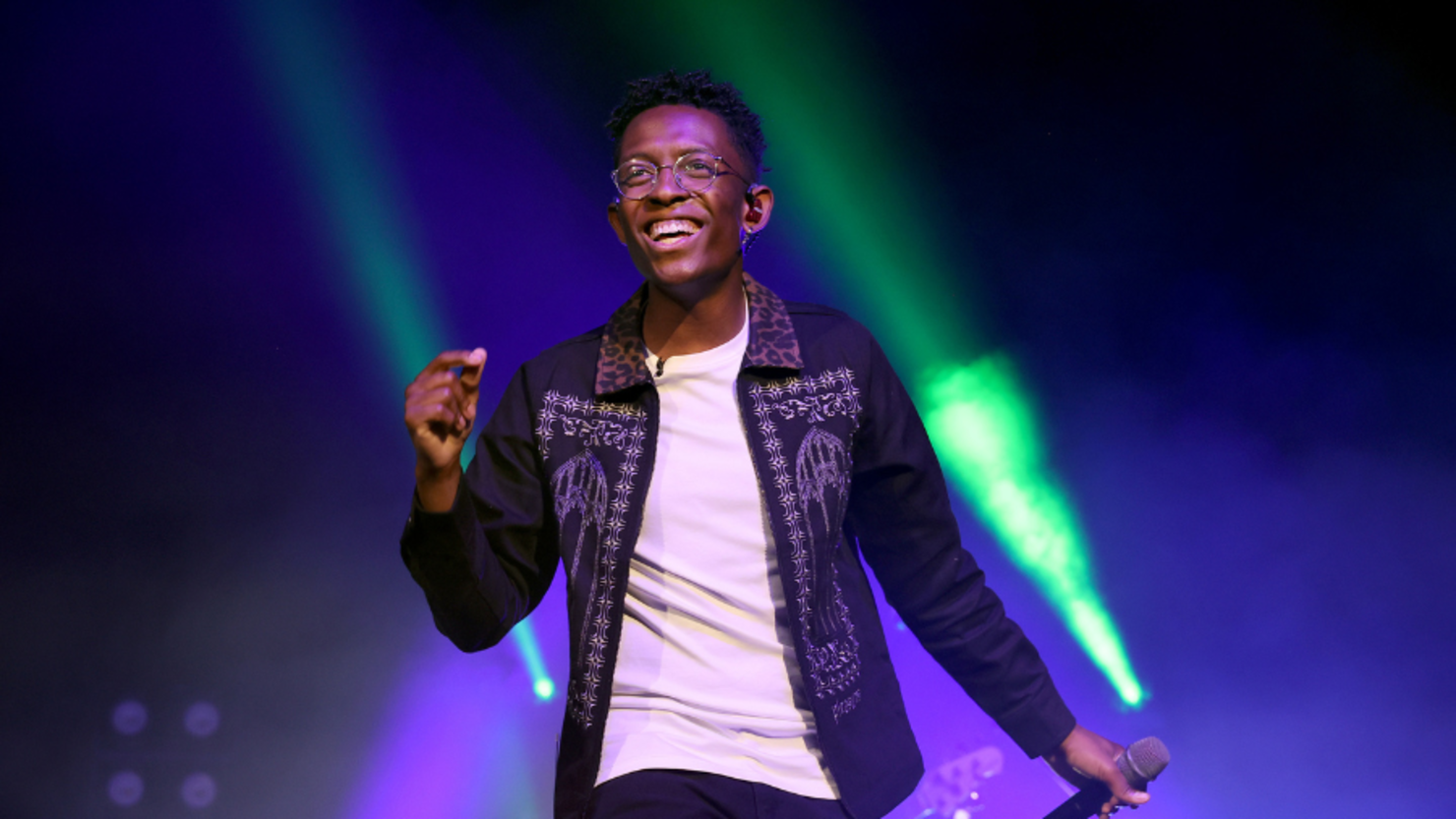 Breland's highly-anticipated debut album has finally arrived, and the trailblazing country artist can't help but reflect on his rise to fame as he marks an iconic moment in his career.
"MY DEBUT ALBUM IS OUT," Breland celebrated in his caption. "Here's a quick recap of my journey so far. What songs are y'all vibing with on Cross Country?"
Breland's recap starts off with a tweet, marking his two-year anniversary of moving to Nashville, Tennessee: "I never could have imagined performances at the CMAs, CMTs and ACMs, a single at radio, gold plaques, or any of these amazing relationships. Here's your reminder to take the risk, bet on yourself."
The meaningful message fills the screen as an audio clip from Breland's previous appearance on The TODAY Show with Hoda & Jenna plays in the background. Hoda Kotb and Jenna Bush Hager credited TikTok with bringing Breland into the spotlight. The "My Truck" artist admitted he never thought he'd be "someone that popped off the internet," but "sometimes that's how it goes."
Cross Country is packed with hit-worthy, genre-bending songs on the 14-track project. Breland included a few previously-released singles and collaborations with fan-favorite country artists, including: "Praise The Lord" featuring Thomas Rhett, "Told You I Could Drink" featuring Lady A, "Throw It Back" featuring Keith Urban and "Cross Country" featuring Mickey Guyton (in addition to a new collaboration, "Here For It," featuring Ingrid Andress). Breland's fans will also recognize the '90s country- and Shania Twain-inspired "Natural," which Breland released the day he announced when his debut album would drop.
Here For It (feat. Ingrid Andress)
County Line
Praise The Lord (feat. Thomas Rhett)
Told You I Could Drink (feat. Lady A)
For What It's Worth
Happy Song
Growing Pains
Throw It Back (feat. Keith Urban)
Thick
Cross Country (feat. Mickey Guyton)
Good For You
Don't Look At Me
Alone At The Ranch
Cross Country is a longtime coming. Breland, who previously said that he's "been waiting on this since I was a kid," is "so excited for y'all to hear what I've been working on for the past two and a half years." So far, his music has drawn praise from other artists in the country music genre, including his collaborators. Earlier this summer, Charles Kelley reflected on writing "Told You I Could Drink" with Breland. The Lady A singer-songwriter said, "…I really truly think he's one of the most talented artists, up-and-coming, that we have."
Listen to some of Breland's songs on Cross Country below. Find his full album on iHeartRadio here.