3.7 Magnitude Earthquake Reported Off West Coast
By Jason Hall
August 29, 2023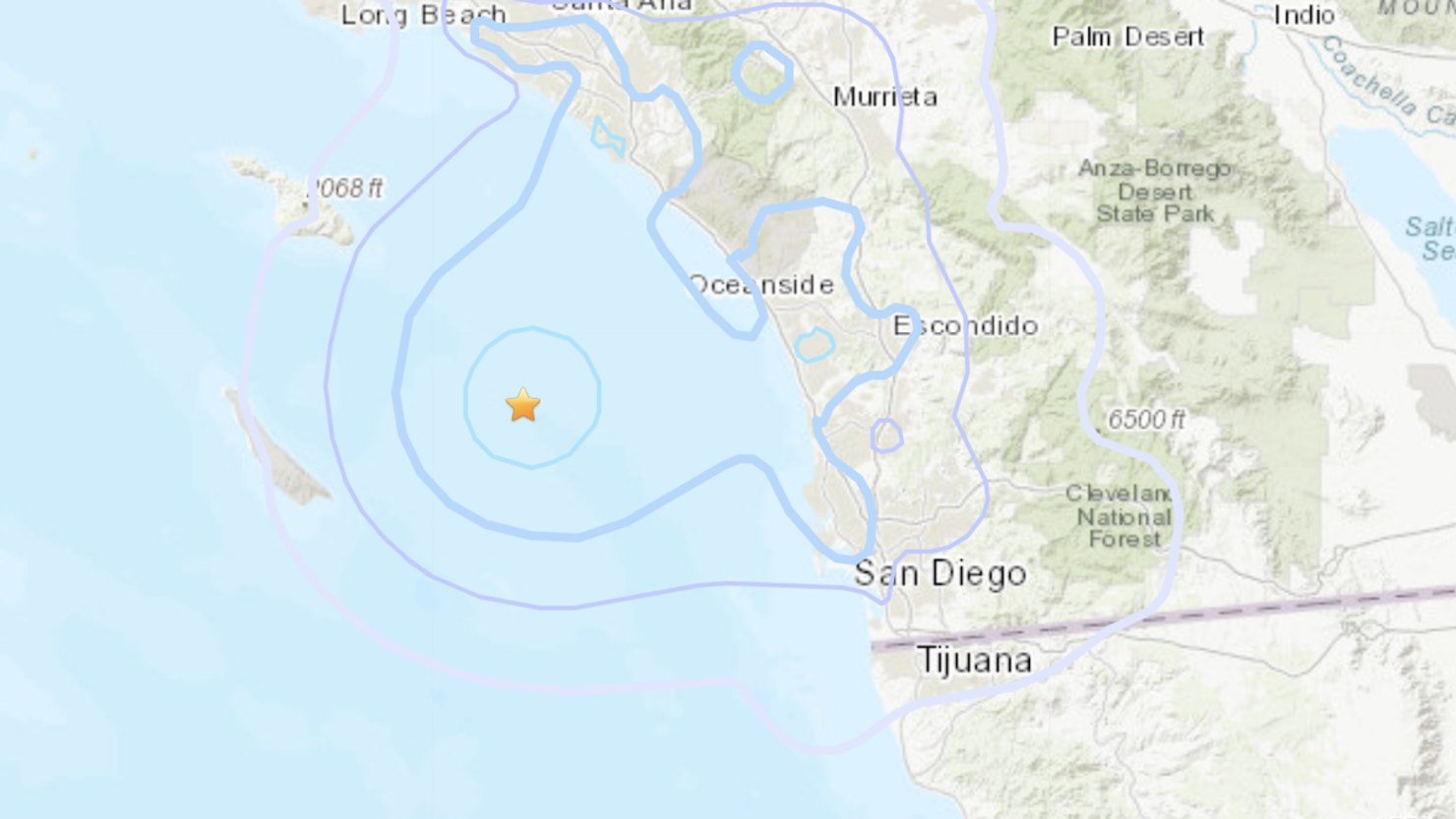 A magnitude 3.7 earthquake was reported approximately 30 miles from Dana Point, California overnight, the U.S. Geological Survey reports.
The natural disaster, which is reported to have had a depth of 11.1 miles, was pinpointed in the Pacific Ocean within 35 miles from several other coastal cities including Avalon, San Clemente and Oceanside. There have been no other earthquakes nearby with a magnitude of 3.0 or greater within the last 10 days.
The earthquake was, however, reported nine days after a 5.1 magnitude earthquake was reported to have hit Ventura County on as Tropical Storm Hilary moved closer to southern California, the United States Geological Survey confirmed at the time.
The August 20 earthquake was reported to have centered near Ojai and was followed by a series of aftershocks, the largest of which measured at a magnitude of 3.6. There were no immediate reports of damage or injuries in relation to the earthquake, which was reported to be felt by social media users across Los Angeles and Riverside counties, according to ABC7.com.
California and Nevada are reported to average about 234 earthquakes with magnitudes ranging from 3.0 to 4.0 annually, according to a recent three-year data sample obtained by QUAKEBOT via the Los Angeles Times.