Dog Sneaks Out Of House, Breaks Into Stadium To Watch Metallica
By Katrina Nattress
September 1, 2023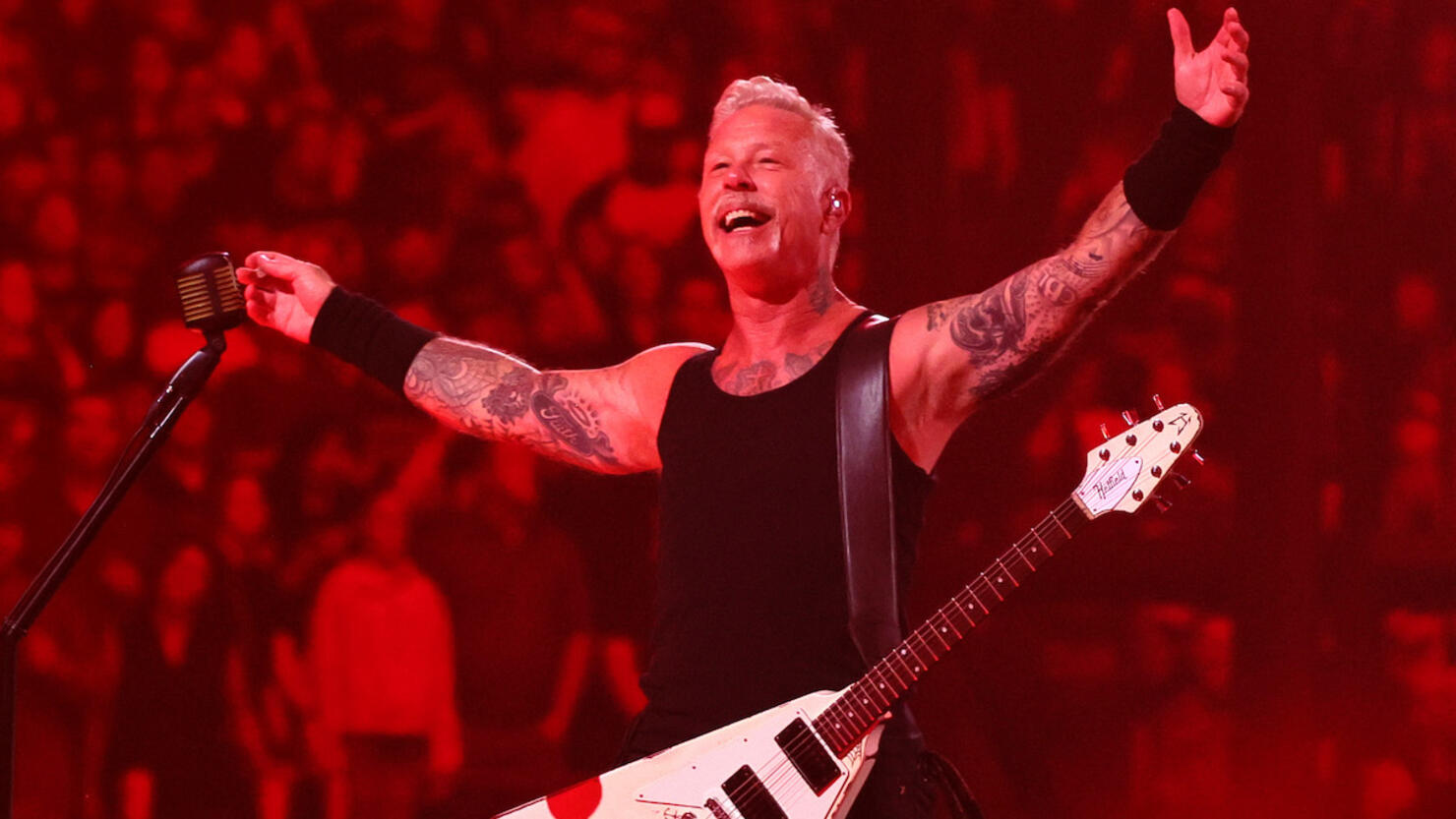 Photo: Getty Images North America
A dog named Storm has quickly become Metallica's most beloved fan after sneaking out of its house and breaking into Los Angeles' SoFi Stadium last week to catch a show. The band shared the wholesome story (complete with some excellent dog puns) and a picture of the dog sitting in the audience enjoying the set.
"You might have heard we had a four-legged fan join us for #M72LA! Despite reports to the contrary, our friend Storm snuck out of her home adjacent to @SoFiStadium and made her way to the gig all by herself," reads a post on X (formerly Twitter). "After a full night taking in the show with her #MetallicaFamily, Storm was safely reunited with her actual family the next day. She had a great time listening to her favorite songs, including 'Barx Æterna,' 'Master of Puppies,' and 'The Mailman That Never Comes.' And in case you were wondering, no. You definitely shouldn't bring your furry friends to the #M72 World Tour. But this dog sure did have her day…"
Talk about a dedicated fan!
Read the full story and see a picture of Storm below.
Storm's story isn't the only one to originate from Metallica's two shows in LA last week. Jason Mamoa was also caught moshing with fans. See that amazing sight here.