Decision Made On Mel Tucker's Status Amid Sexual Harassment Investigation
By Jason Hall
September 10, 2023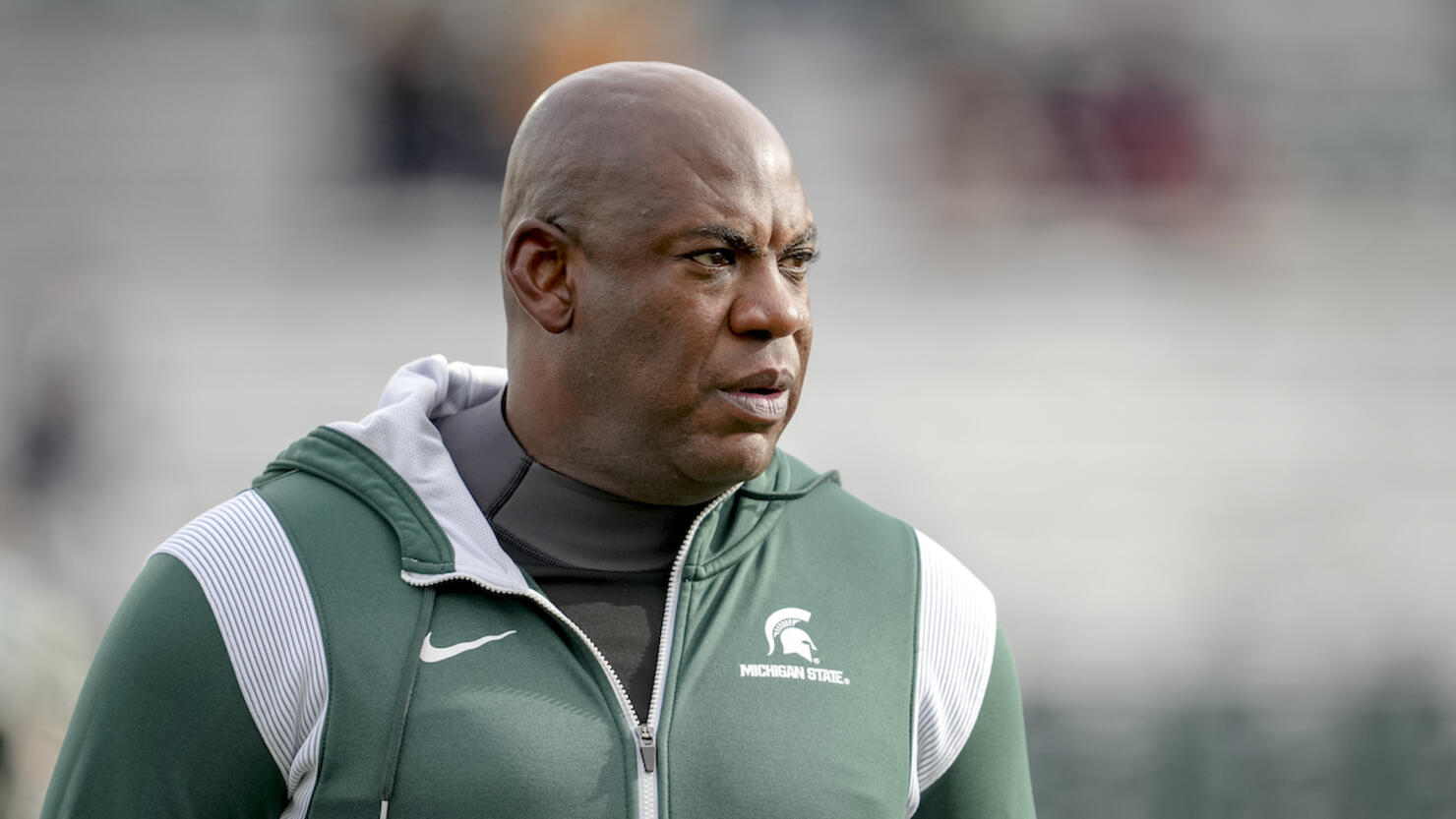 Michigan State has suspended head football coach Mel Tucker without pay amid an ongoing investigation into allegations of sexual harassment against him, athletic director Alan Haller confirmed during a news conference held Sunday (September 10) afternoon via ESPN.
Secondary coach Harlon Barnett will take over as interim head coach amid Tucker's absence.
Tucker, 51, is accused of making sexual comments and masturbating during an April 2022 phone call with the complainant, Brenda Tracy, a rape survivor who he had worked alongside in an effort to combat the culture of sexual violence in sports. Tracy, who agreed to be identified and shared more than 1,200 pages of case documents with USA TODAY, said she sat frozen for several minutes while the incident took place and claimed it reopened the wounds from an incident 25 years prior in which she was raped by four men whom she identified as two Oregon State football players, a junior college player and a high school recruit at the time.
"The idea that someone could know me and say they understand my trauma but then re-inflict that trauma on me is so disgusting to me, it's hard for me to even wrap my mind around it," Tracy told USA TODAY. "It's like he sought me out just to betray me."
Tucker had developed a professional relationship with Tracy through her advocacy work that spanned eight months prior to the alleged incident, which included inviting her to campus three times -- twice to speak to the football team and once to be recognized as an honorary captain for the Spartans' spring game exhibition. Tracy filed the complaint with Michigan State's Title IX office in December, which led to the ongoing investigation.
Tucker, who has been married for more than 20 years, claimed that the accusations against him were grossly mischaracterized and said they had consensual "phone sex" during the April 2022 call in a statement to the Title IX investigator, USA TODAY reports.
"Ms. Tracy's distortion of our mutually consensual and intimate relationship into allegations of sexual exploitation has really affected me," Tucker wrote in a March 22 letter to the investigator. "I am not proud of my judgment and I am having difficulty forgiving myself for getting into this situation, but I did not engage in misconduct by any definition."
Tucker signed a 10-year, $95 million extension with Michigan State in October 2021 and could lose the estimated $80 million he's owed if the university fires him for cause.