WATCH: Tom Brady's Full Emotional 'Patriot For Life' Speech
By Jason Hall
September 11, 2023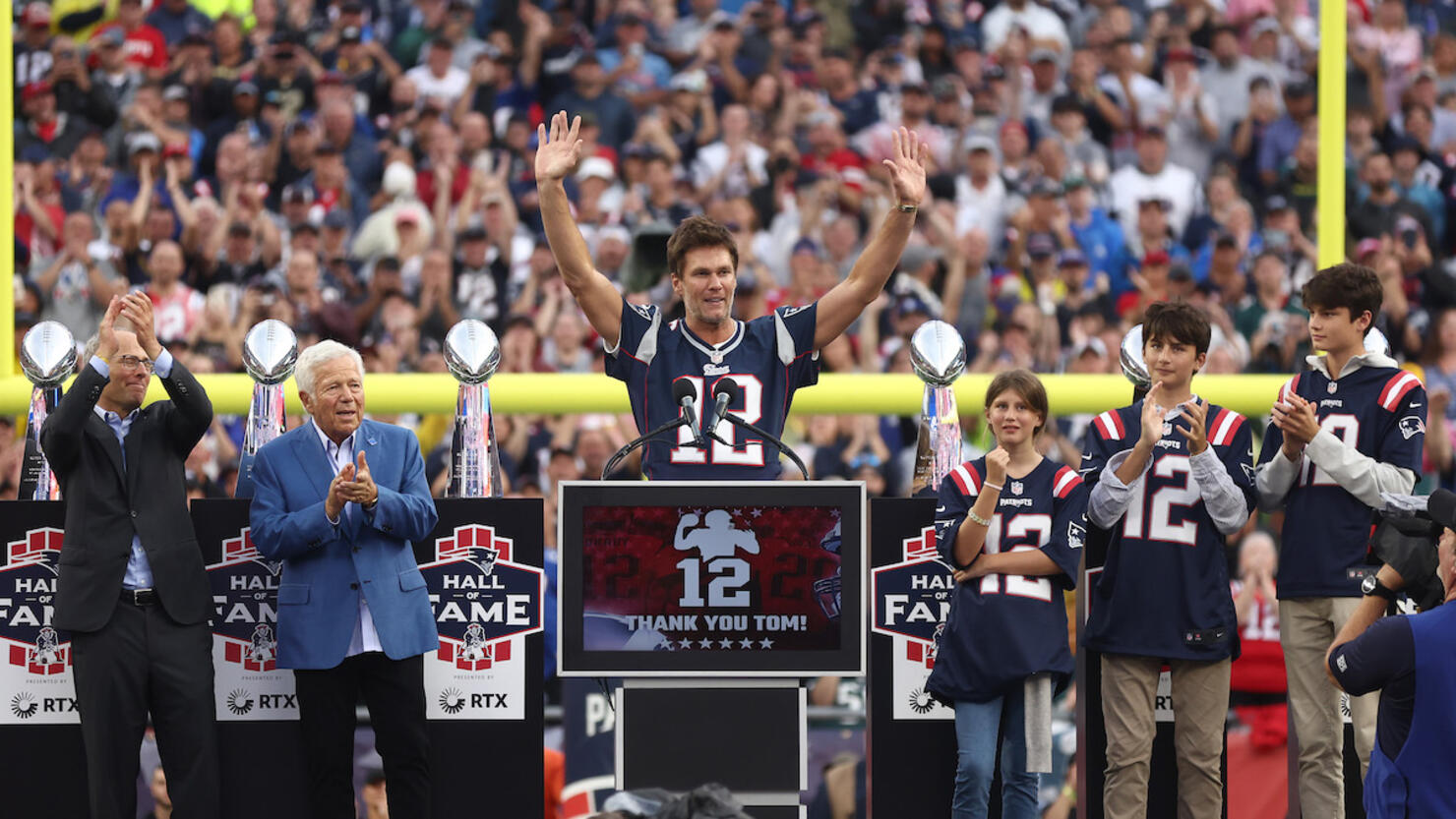 Full video footage of seven-time Super Bowl champions Tom Brady's halftime speech at Gillette Stadium was shared by NFL Network's Ian Rapoport Monday (September 11) afternoon.
Brady, 46, was honored by the New England Patriots, his team for the first 20 seasons of his 23-year NFL career, having spent his final three with the Tampa Bay Buccaneers, at halftime of the team's Week 1 loss to the Philadelphia Eagles.
"All our lives take us on different journeys. They take us to different places," Brady said via Boston.com. "They bring different people into our lives. But one thing I'm sure of and that will never change, is that I am a Patriot for life.
"Thank you guys for an incredible day. Thank you to my teammates, some of whom I see right here, my family, my friends, my second family, and all of you guys for making it another day in this stadium that I'll never forget. I love you guys so much. I'll see you next summer. Thank you."
The ceremony, which served as Brady's first public appearance at Gillette Stadium since his announcing his retirement in February, included owner Robert Kraft announcing that the quarterback would be inducted into the Patriots Hall of Fame in June 2024.
Brady is the NFL's all-time passing leader for yards and touchdowns, as well as quarterback wins, among numerous other records and his seven Super Bowl championship victories are more than any other NFL player or team, having led the Patriots to an NFL franchise record six Super Bowl victories -- tied with the Pittsburgh Steelers -- and the Buccaneers to a win in Super Bowl LIV.