Travis Kelce Rumored To Be 'Quietly Hanging Out' With Top Pop Star
By Jason Hall
September 13, 2023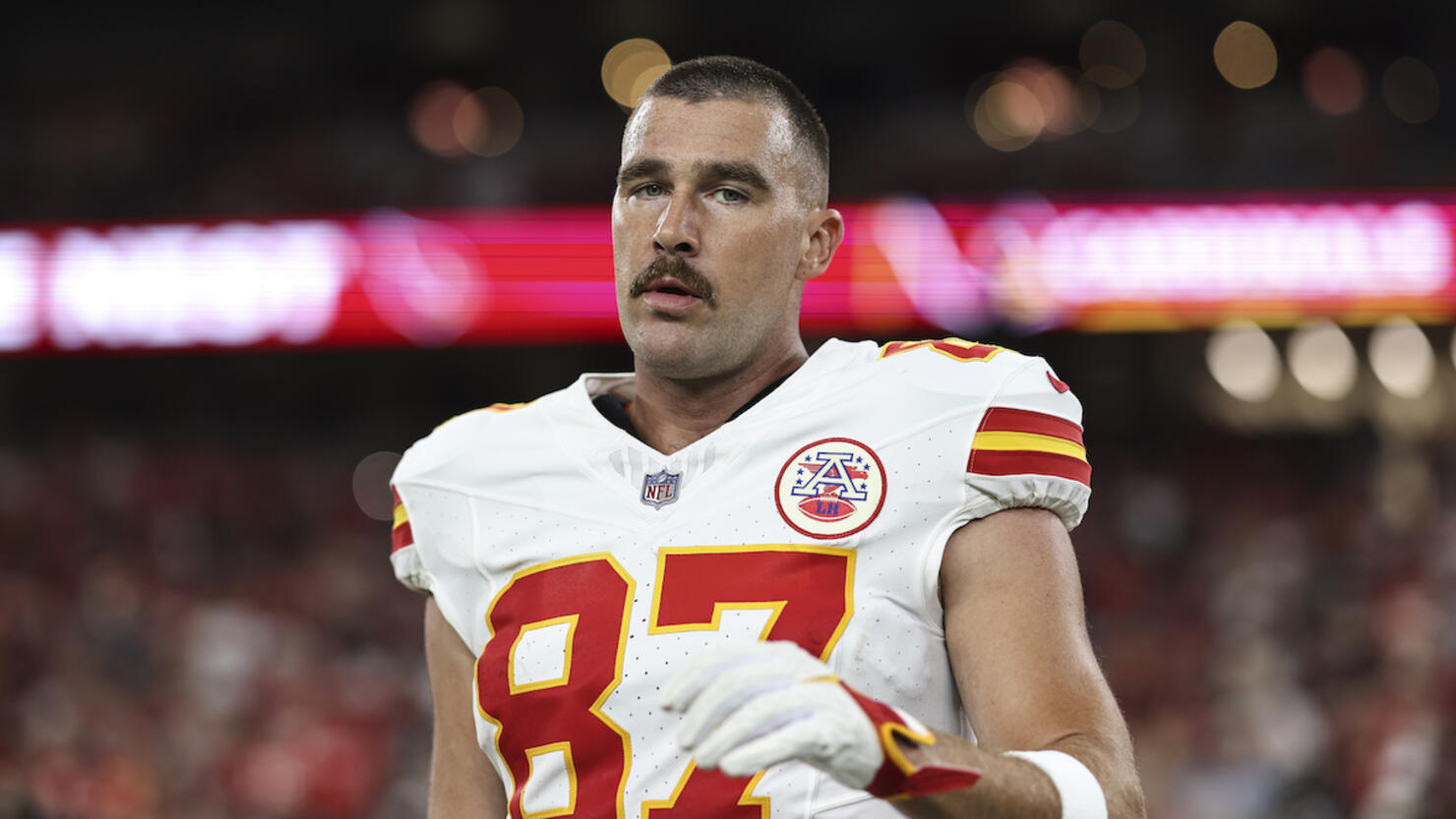 Kansas City Chiefs All-Pro tight end Travis Kelce is rumored to be 'quietly hanging out' with pop star Taylor Swift, a source claiming to have knowledge of the situation told The Messenger.com on Tuesday (September 12).
"Taylor and Travis have been quietly hanging out," the source said. "She saw him when she was in NYC a few weeks ago."
Kelce, 33, had previously claimed that he made a bracelet with his phone number on the beads and unsuccessfully attempted to give it to Swift, also 33, when he attended her Eras Tour in July.
"I was disappointed that she doesn't talk before or after her shows because she has to save her voice for the 44 songs that she sings, so I was a little butthurt I didn't get to hand her one of the bracelets I made for her," Kelce explained to his brother and New Heights podcast co-host, Philadelphia Eagles center Jason Kelce.
Rumors of a potential relationship between Kelce and Swift come months after her breakup with The 1975 singer Matty Healy in May, who she dated after her split from longtime boyfriend Joe Alwyn in April.
Kelce was inactive for the NFL Kickoff Game last Thursday (September 7) night due to a bone bruise. The four-time first-team hadn't previously missed a game since his rookie season in 2013.
Kelce recorded more than 1,000 yards for the seventh consecutive season, a record for the tight end position, while also leading all tight ends in receptions (110) and receiving touchdown (12), before his second career Super Bowl win in February.