Keith Richards Reveals How He Pays Tribute To Charlie Watts Every Day
By Katrina Nattress
October 13, 2023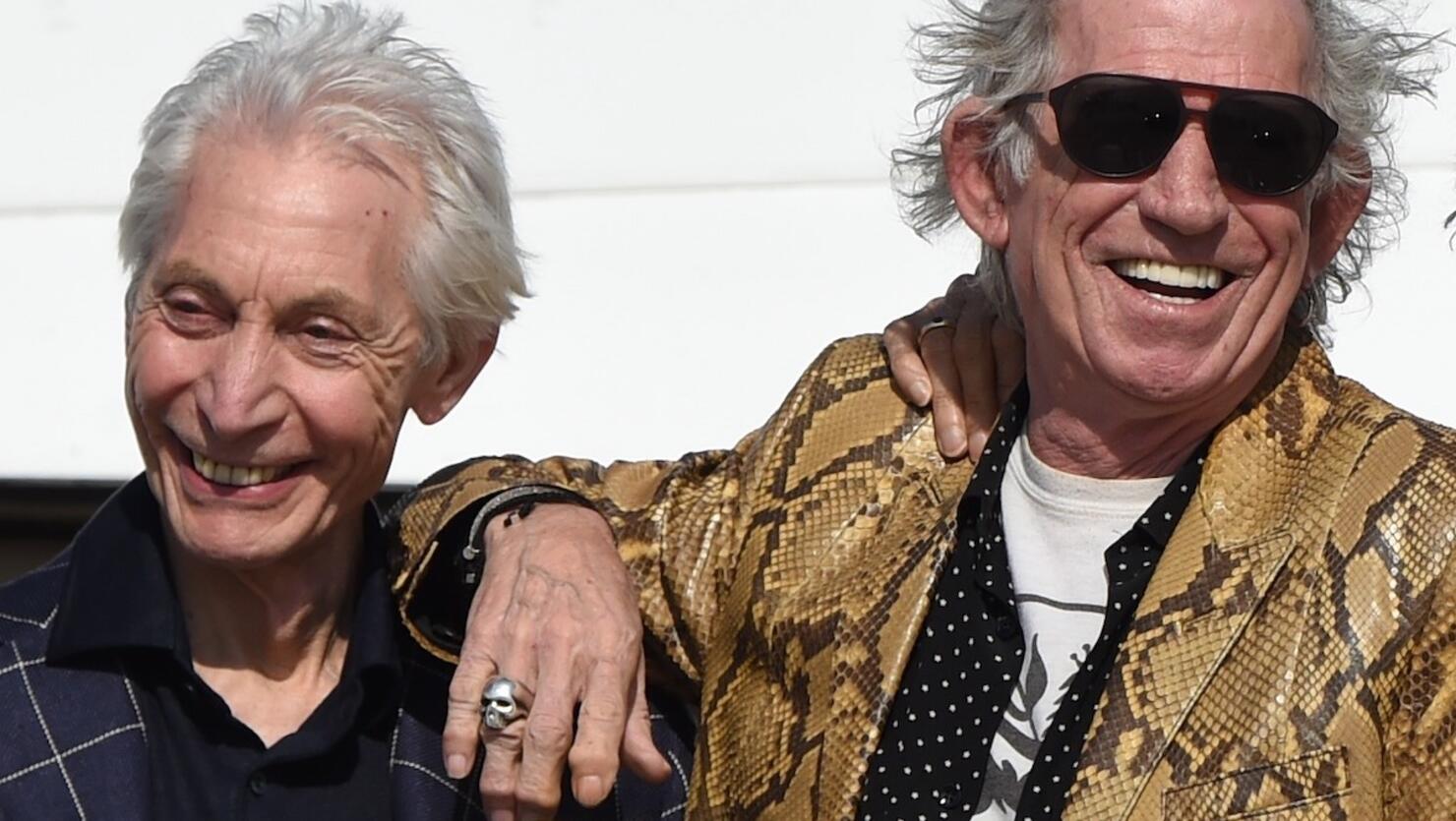 It's been more than two years since Charlie Watts passed away, and his bandmate Keith Richards still pays tribute to him every day. The Rolling Stones guitarist revealed his daily ritual in a new interview.
"I miss Charlie every day," he said. "As I come out of my bedroom the first thing I see is… a portrait of Charlie on the staircase — I always give him a salute on the way. Charlie Watts was a solid guy."
The band's surviving members recently discussed how things have changed since the drummer passed away. "Ever since Charlie's gone it's different, of course. I mean, he's number four. His missus is up there… Of course he's missed. Incredibly," Richards said. "But thanks to Charlie Watts also we have Steve Jordan who was Charlie's recommendation for if anything should happen to him. [He told us,] 'Steve Jordan's your man.'"
"[Watts chose him] way, way back, and also he's been a friend of ours. I've worked with Steve so it was a kind of natural progression," he continued. "It would have been a lot harder without Charlie's blessing on that, you know?"
The Stones are gearing up to release Hackney Diamonds on October 20. The album will be their first collection of original material in nearly 20 years and first since Watts' death; however,  Ronnie Wood confirmed that Watts recorded drums for "Live By The Sword" and "Mess It Up."