The Rolling Stones Release First Original Song In Nearly 20 Years
By Katrina Nattress
September 6, 2023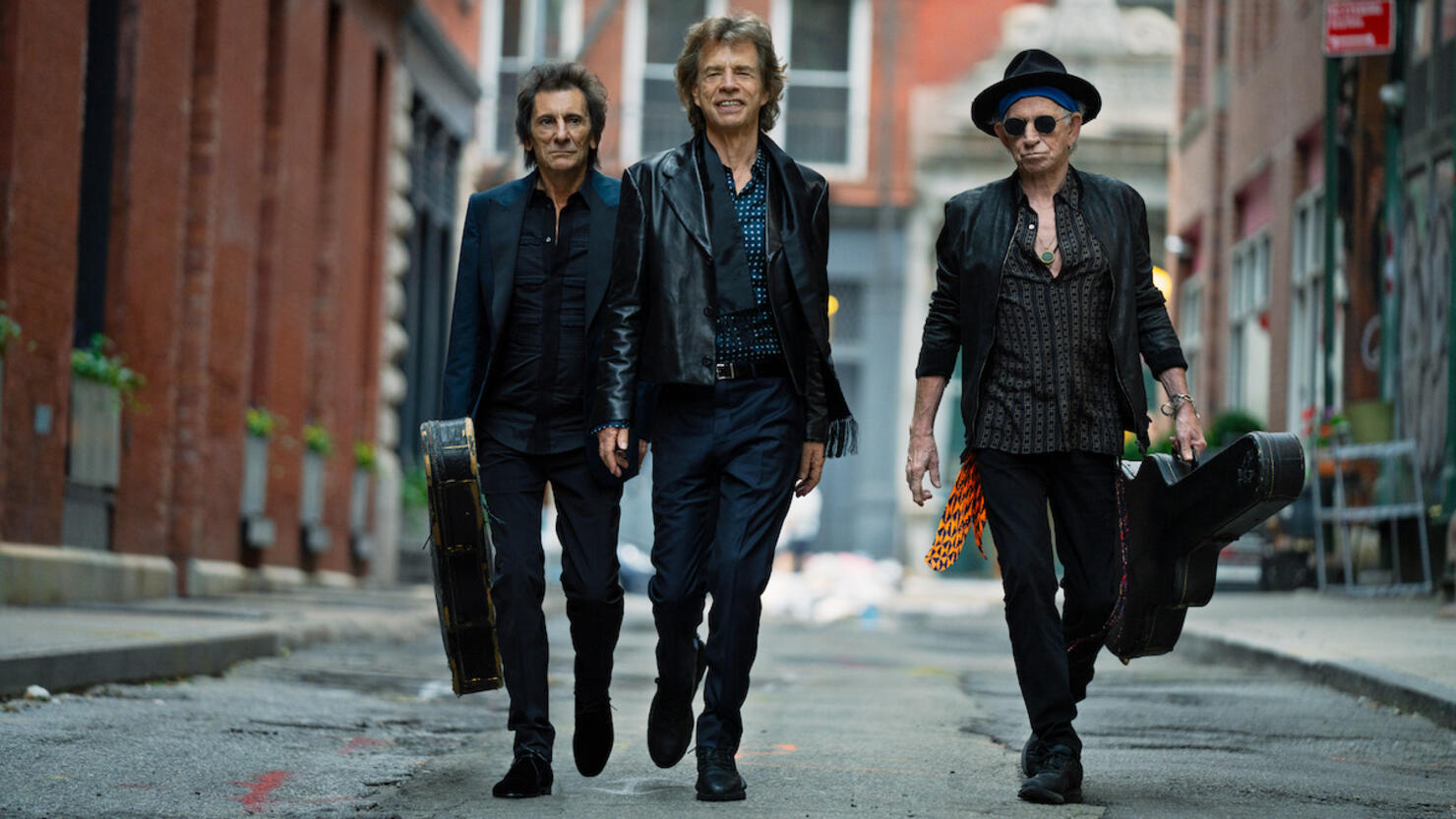 The Rolling Stones are officially back with "Angry," their first new original song in nearly 20 years. The song is the first single off their upcoming album Hackney Diamonds, which marks their first album of original music since 2005's A Bigger Bang. The album is slated for an October 20 release and will feature 12 tracks that were recording all over the world: Henson Recording Studios in Los Angeles; Metropolis Studios in London; Sanctuary Studios in Nassau, Bahamas; Electric Lady Studios and The Hit Factory/Germano Studios, which are both in New York.
Although the track list has yet to be revealed, the band reportedly worked on songs with Paul McCartney and Ringo Starr. This will be their first project since Charlie Watts' death.
Watch the "Angry" music video, which stars Euphoria's Sydney Sweeney, below.
Last week, the Stones teased on social media that a new "era" was coming after fans noticed a suspicious ad in the English newspaper the Hackney Gazette for a new company by the name of "Hackney Diamonds." Although branded as "specialists in glass repair," there were some pretty blatant clues that it's actually the Stones. For one, the "i" in "Diamonds" is dotted with the band's tongue logo. The text in the ad also name drops several Stones songs, reading: "Our friendly staff promises you satisfaction. When you say gimme shelter, we'll fix your shattered windows." It also says "Est. 1962," which happens to be the year the band was formed. It also directed fans to the same Hackney Diamonds website the Stones promoted on social media.