Patrick Mahomes May Play A Second Position
By Jason Hall
October 20, 2023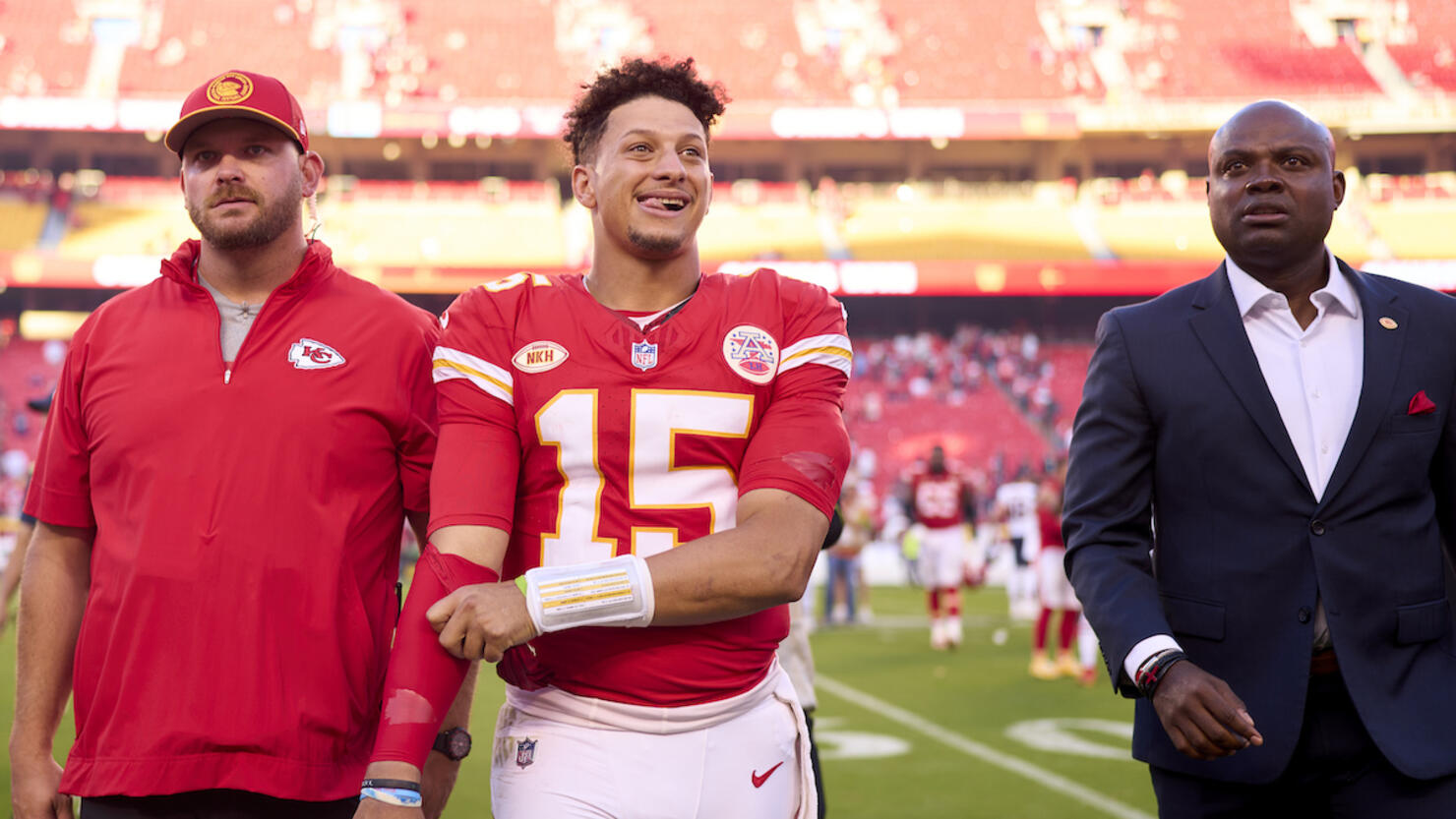 Kansas City Chiefs quarterback Patrick Mahomes apparently could be used as a punter if needed.
Mahomes, the reigning Associated Press NFL regular-season and Super Bowl MVP, is currently the Chiefs' backup punter, assistant head coach and special teams coordinator Dave Toub confirmed ESPN's Adam Teicher on Thursday (October 19) amid punter Tommy Townsend's knee injury.
"[Mahomes] is our backup punter," special teams coach Dave Toub said. "He could do it. He shows me all the time he's out there [at practice]. Boom.
"That guy, it's unbelievable."
Chiefs team reporter Matt McMullen also reported that Toub had confirmed Mahomes' role as the team's backup punter, which was reshared by the team's X account along with a video of Mahomes punting a football during practice and the caption, "Can confirm."
Townsend was listed as questionable before playing through his injury during Kansas City's 19-8 'Thursday Night Football' win against the Denver Broncos in Week 6. The All-Pro punter averaged 48 yards per three attempts last week, but was once again included on the team's injury report heading into Sunday's game against the Los Angeles Chargers.
Mahomes hasn't punted in a game since his high schol when he had 29 attempts for a 37.8-yard average at Whitehouse High in Texas. The Chiefs had previously used safety Justin Reid at kicker during their season-opener in 2022 while Harrison Butker dealt with an injury.
Reid went 1 of 2 on extra-point attempts before Butker returned in the second quarter.