'Friends' Co-Stars Release Statement On Death Of Matthew Perry
By Jason Hall
October 30, 2023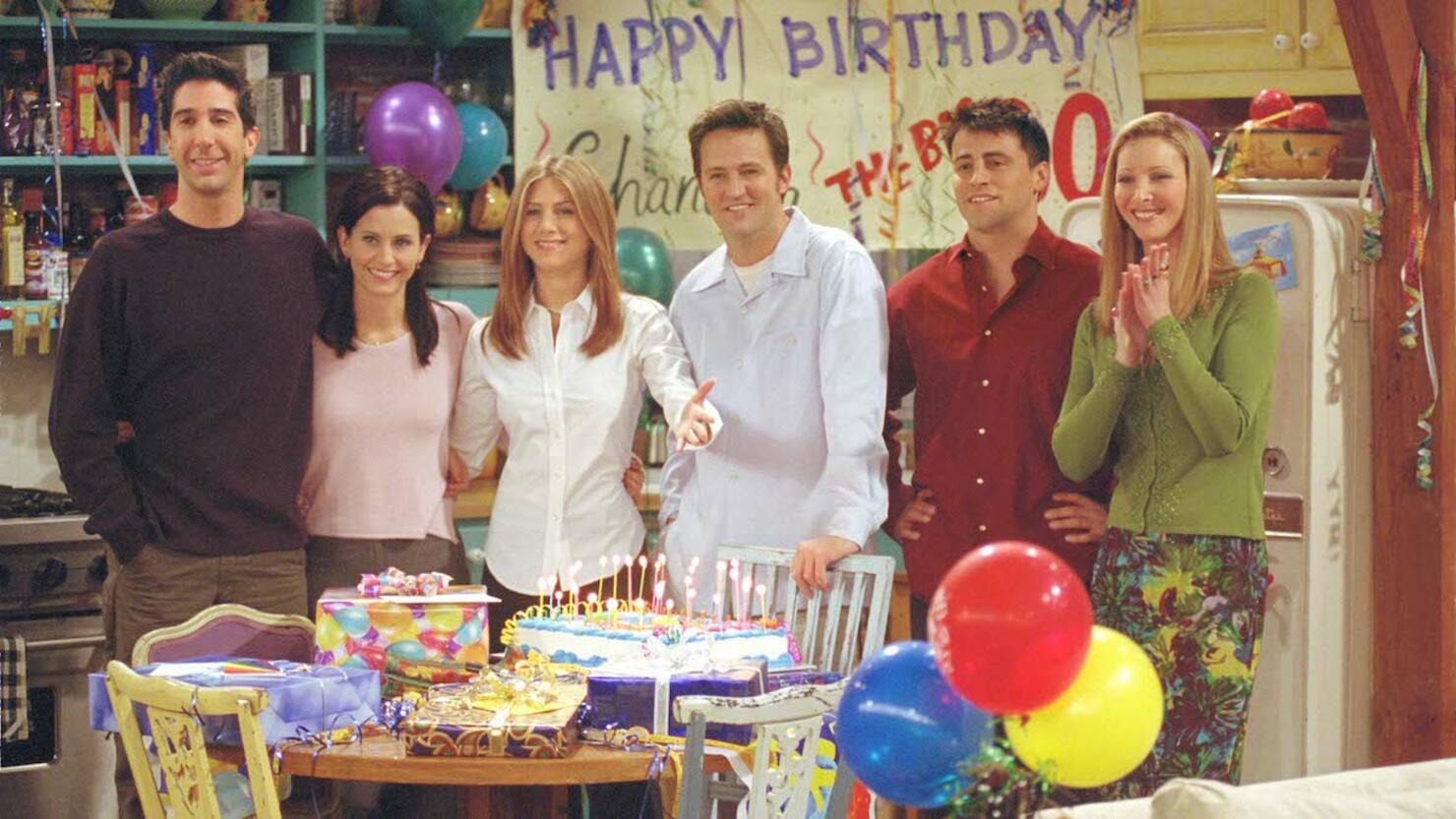 Matthew Perry's 'Friends' co-stars have broken their silence following news of his death over the weekend.
Jennifer Aniston, Courteney Cox, Lisa Kudrow, Matt LeBlanc and David Schwimmer issued a joint statement exclusively to PEOPLE on Monday (October 30), two days after Perry was found dead at the age of 54 at his Los Angeles home on Saturday (October 28).
"We are all so utterly devastated by the loss of Matthew. We were more than just cast mates. We are a family," the statement reads. "There is so much to say, but right now we're going to take a moment to grieve and process this unfathomable loss.
"In time we will say more, as and when we are able," the statement continues. "For now, our thoughts and our love are with Matty's family, his friends, and everyone who loved him around the world."
Perry was best known for his iconic role as Chandler Bing, starring alongside Aniston, Cox, Kudrow, LeBlanc and Schwimmer during all 10 seasons of 'Friends,' with all six actors achieving superstardom through their breakout roles on the show.
"The best way that I can describe it is after the show was over, at a party or any kind of social gathering, if one of us bumped into each other, that was it. That was the end of the night. You just sat with the person all night long and that was it," Perry said when all six castmates appeared together during their 2021 reunion special via CBS News. "You apologized to the people you were with, but they had to understand you had met somebody special to you and you were going to talk to that person for the rest of the night," he continued. "And that's the way it worked."
Authorities said Perry's cause of death has been "deferred" and further investigation was requested as a toxicology report is pending, according to a report released by the Los Angeles Medical Examiner obtained by NBC News on Sunday (October 29). The medical examiner's office added that the actor's body was ready to be released to his family, though toxicology results may not be available for several weeks.
A law enforcement source told TMZ that numerous prescription drugs were found inside Perry's Los Angeles home at the time of his death on Saturday (October 28). Authorities reportedly found anti-depressants, anti-anxiety medication and a drug for Chronic Obstructive Pulmonary Disease, which is often prescribed to people dealing with emphysema or chronic bronchitis.
TMZ initially reported that no illegal drugs were found at the home of Perry, who dealt with substance abuse during his life. The pending toxicology exam will be performed by the Los Angeles County Coroner to determine whether drugs were in the actor's system at the time of his death.
Perry was found unresponsive in his home jacuzzi two hours after playing pickleball and was reported to be in "good spirits" after the game, sources told TMZ. Sources told the website that Perry told his assistant to pick up a new iPhone and prescription glasses for him, which the assistant did, before finding the actor unresponsive two hours later.
The Canadian actor also starred in several later television series including 'Studio 60 on the Sunset Strip,' 'Go On' and the 2015-17 remake of 'The Odd Couple,' as well as film roles in 'The Whole Nine Yards,' 'The Whole Ten Yards' and 'Fools Rush In.'