Megan Thee Stallion Seemingly Reveals Why She & Pardison Fontaine Broke Up
By Tony M. Centeno
November 3, 2023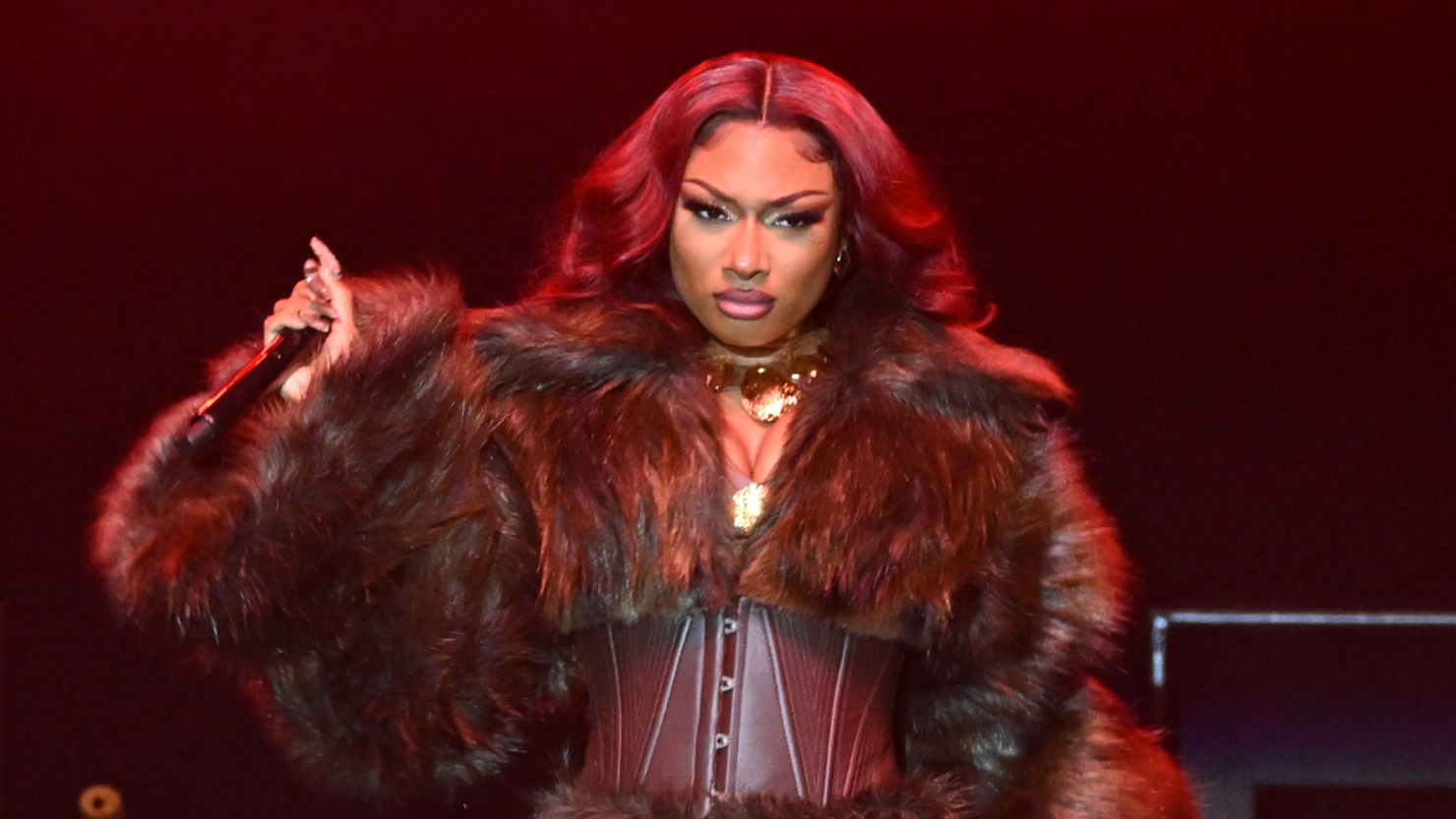 Megan Thee Stallion just appears to have revealed the real reason why she and her ex-boyfriend Pardison Fontaine broke up a few months ago.

On Friday, November 3, the Houston native released her brand-new single "Cobra" produced by herself, Bankroll Got It, Derrick Milano and Shawn "Source" Jarrett. Midway through the song, Meg reflects on all the negative experiences that still make her anxious to this day including the death of her parents, and her recent split from Pardi. One line in particular seemingly alleges that her former boo cheated on her in her own bed.

Man, I miss my parents, way too anxious, always cancel my plans," she raps. "Pulled up, caught him cheatin', gettin' his d**k sucked in the same spot I'm sleepin'/Lord, give me a break, I don't know how much more of this s**t I can take."

Megan Thee Stallion and Pardison Fontaine began dating back in 2020 not long after she was shot by Tory Lanez. They seemed to be couple goals for nearly three years until fans noticed a storm was brewing. Back in February, fans realized that Meg unfollowed Pardi on Instagram. Despite an affectionate poem Pardi wrote and posted for her, Meg basically confirmed the couple had split after she was spotted getting cozy with Inter. Milan player Romelu Lukaku at a wedding for his teammate Lautaro Martinez.

In addition to the song, Meg also delivered a powerful video for "Cobra." In it, she literally sheds the dead skin of her past and makes way for what's to come. Watch the official music video below.