Watch Pregnant Jessie James Decker Share An Adorable Moment With Her Kids
By Kelly Fisher
November 3, 2023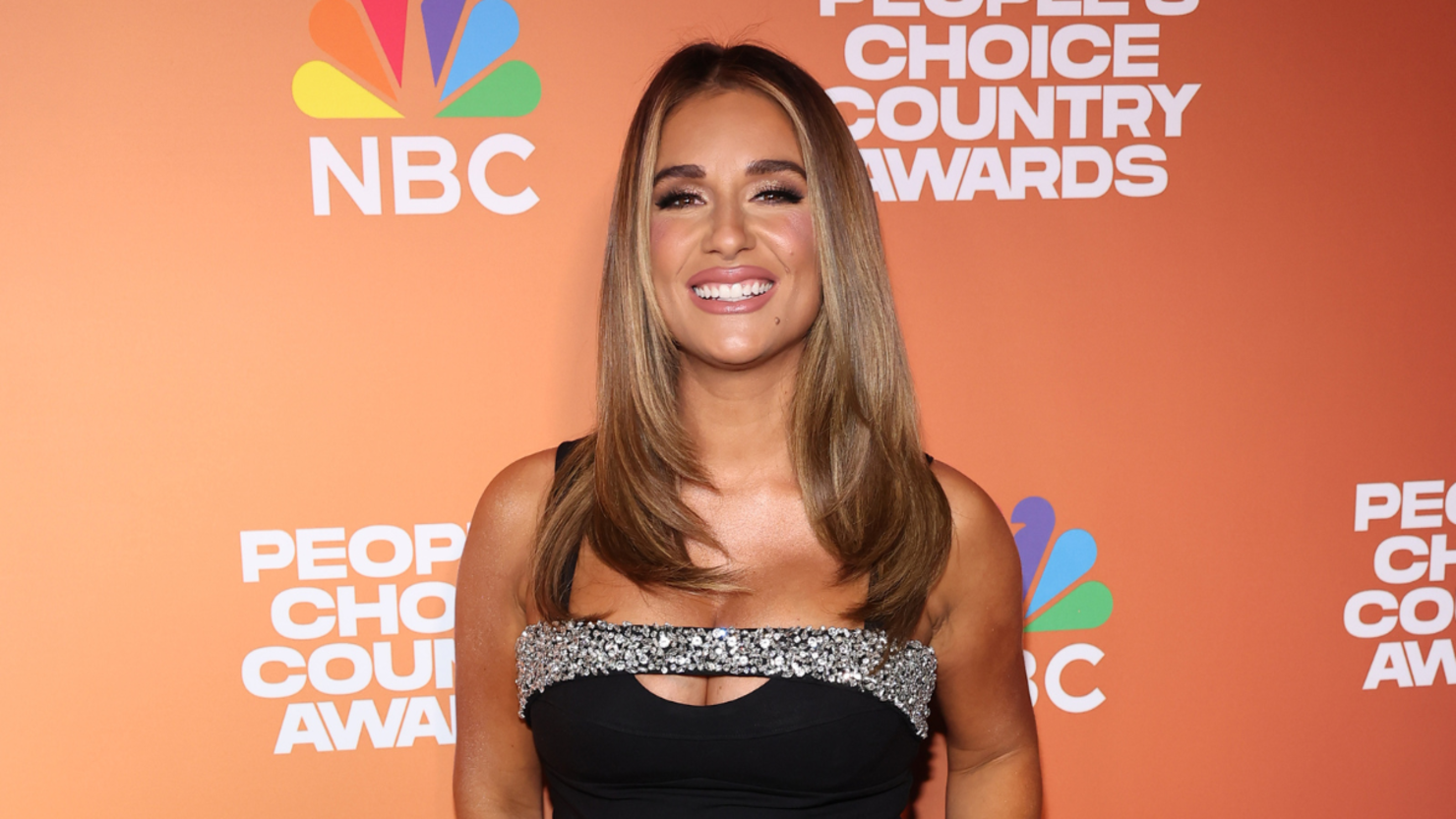 Jessie James Decker shared the sweetest behind-the-scenes video from the recording studio as she debuted her 6-track Christmas record on Friday (November 3). The country singer-songwriter, author and soon-to-be mother of four had her whole family with her when she recorded her festive collection, Decker The Halls.
Decker's video features her husband, former NFL star Eric Decker, and the couple's three young children, Vivianne, Eric Jr. and Forrest. Decker announced in August that she's pregnant with Baby No. 4, and debuted her growing baby bump in an announcement on Instagram.
Decker said she had "so much fun having the whole family in the studio for the first time on my Christmas record." The behind-the-scenes glimpse features the family's rendition of "I Saw Mommy Kissing Santa Claus." She also said, "it was so important for me to capture that classic holiday sound I grew up with. I hope you love the new originals and some of my all time favorites on here!!"
Decker The Halls also features "Top Of My List," "Sleigh Ride," "Tangled In Tinsel," "Away In A Manger" — featuring Karen Parker, Sydney Bass and Ali James — and "Santa Claus Is Coming To Town." The holiday collection also comes shortly after Decker announced a "bucket list" moment, performing at the Macy's Thanksgiving Day Parade later this month. Find her full Christmas EP on iHeartRadio here.