Watch Dave Grohl Play 'Scentless Apprentice' In The Studio With Anthrax
By Katrina Nattress
November 21, 2023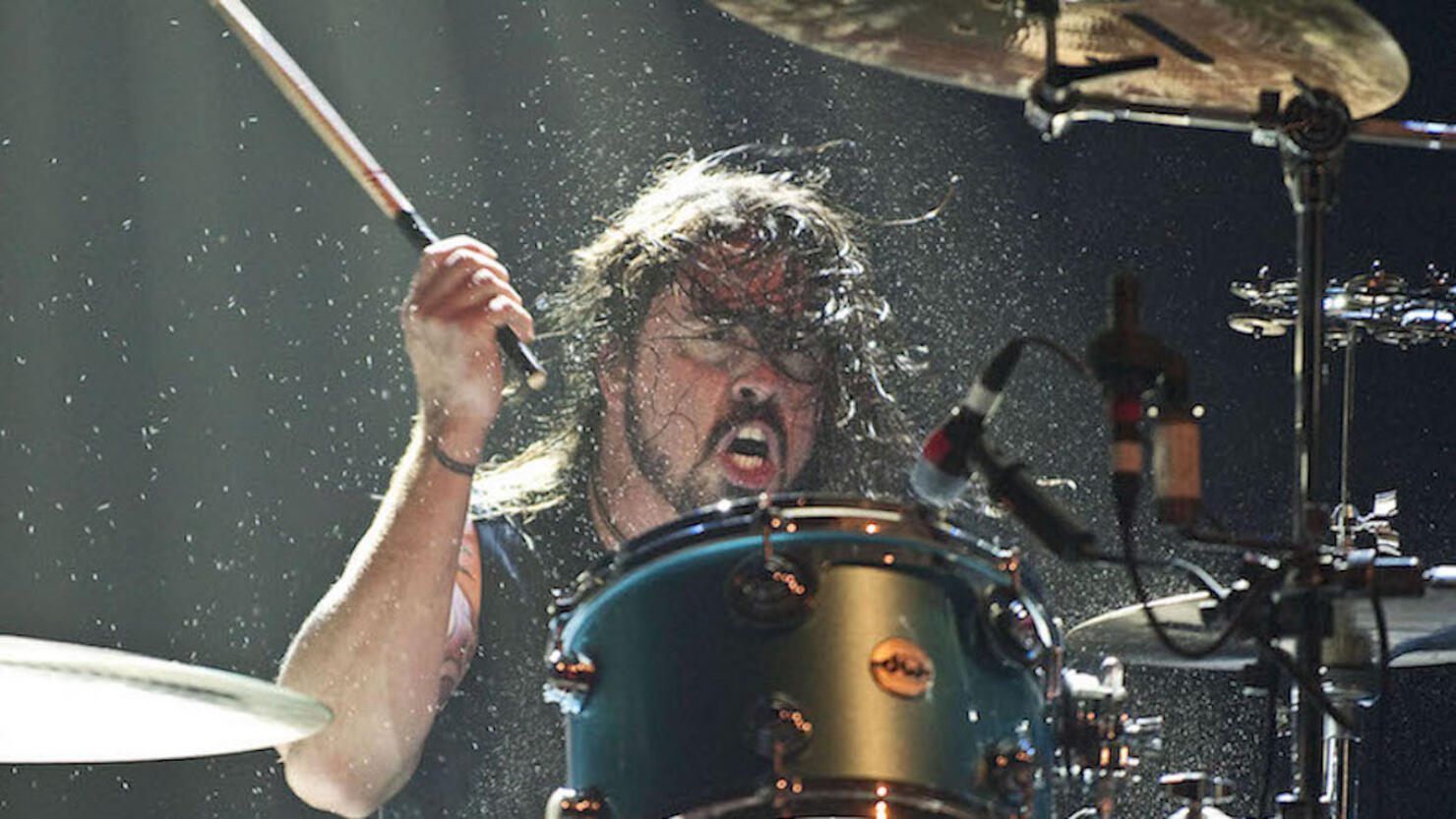 Anthrax is recording their highly anticipated new album at Dave Grohl's Studio 606 in Los Angeles, and the Foo Fighters frontman paid the metal group a visit recently. Grohl sat behind Charlie Benante's drum kit and started messing around before someone told him to play Nirvana's "Scentless Apprentice."
After a couple false starts, his muscle memory kicked in and Grohl played the beginning of the In Utero track. Benante shared a video of Grohl playing his kit on Instagram.
Anthrax also shared pictures from the studio, including one of Grohl posing with members Benante, Frank Bello, and Scott Ian, along with producer Jay Ruston and Ian's son Revel.
"New album is going to be awesome ☄️🙌⚔️ #FooThrax," they captioned the post. They're recording the follow-up to 2016's For All Kings, and hope to release new music next year.
Check out both posts below.