Imagine Dragons Bring 'Zero' to 'Jimmy Kimmel Live'
By Katrina Nattress
November 8, 2018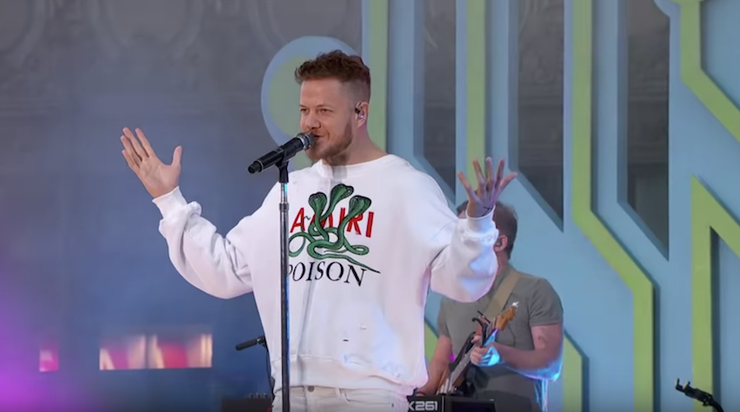 Imagine Dragons have a lot to celebrate this week. Their fourth studio, Origins, is coming out on Friday (November 9), and on Wednesday (November 7), the alt-rockers played their single "Zero" on Jimmy Kimmel Live!. The band took over Hollywood Boulevard to give fans an outdoor mini-concert experience, performing the song in front of the El Capitan theater. The track is featured on Ralph Breaks the Internet — the sequel to Disney's Wreck It Ralph — and the stage was decked out in promotional decor.
"Hello, hello / Let me tell you what it's like to be a zero, zero / Let me show you what it's like to always feel, fee / lLike I'm empty and there's nothing really real, real / I'm looking for a way out," Dan Reynolds sang with a smile to the enthusiastic crowd.
Ralph Breaks the Internet hits theaters on November 21st.
Check out its live debut below.
Imagine Dragons have also revealed the album's lead single, "Natural," the protest anthem "Machine," and the electro-pop ballad about broken relationships, "Bad Liar." Reynolds has called Origins the sister album to last year's Evolve.
"It's about seeking new ground but also appreciating your roots," Reynolds said of the new album in a statement to Billboard. "When we create, we create with no boundaries, no rules. We find it thrilling to make music that feels different and new to us."
Photo: YouTube
Chat About Imagine Dragons Bring 'Zero' to 'Jimmy Kimmel Live'