INTERVIEW: In Real Life on Becoming America's New Boy Band & More
By Nicole Mastrogiannis
October 5, 2017
America has chosen a brand new boyband: In Real Life. The band consists of Brady Tutton, Chance Perez, Drew Ramos, Sergio Calderon, and Michael Conor, who were the final five vocalists at the end of the very first Boy Band, the new reality television music competition series of your boy band dreams.
After competing on Boy Band in front of judges like Backstreet Boys' Nick Carter, Spice Girls' Emma Bunton (that's Baby Spice, to you), Timbaland, and Rita Ora, it was Brady, Chance, Drew, Sergio, and Michael who the country thought should be their new favorite boy band, and if you watched the show, or have heard their first single, it looks like America got it right.
Following the show, In Real Life released their debut single "Eyes Closed," co-written by star songwriter Justin Tranter, along with Brandon Skeie, Jussi Karvinen and Wes Period. The guys also recently shared their official "Eyes Closed" music video, which they debuted by epically taking over Times Square in New York City.
iHeartRadio recently caught up with In Real Life, and got to know America's boy band a little better. We learned about what it was like to be a part of Boy Band and perform in front of its celebrity judges, what made them audition in the first place, what music inspires them, what boy bands they listen to, what it was like to record a song co-written by Justin Tranter, and what fans can look forward to next (Spoiler Alert: If you're already in the holiday spirit, you will be very excited). Read on below.
Congratulations on winning Boy Band. What was your experience like competing on the show?
Brady: "With a lot of bands, there's a little adjusting period to being a band. So for the first week they're getting used to each other and kinda finding out how they work with each other. But for us, we've spent the last 10 weeks together in a really stressful situation, so we're pretty bonded at this point, and there's not really that adjusting period that there normally is."
Drew: "Another thing is, I feel like this show is different from other shows because there's only one winner at the end. So everyone's kind of to themselves and they don't really bond with the other contestants. For us, we ultimately knew there's gonna be five winners, so every week we were put into random groups and we generally got along."
Sergio: "Also, the best thing about this show is that we're America's boy band. Its not just some person found and put together a few guys. America actually voted for all five of us, so that's the first time I've ever heard something like that."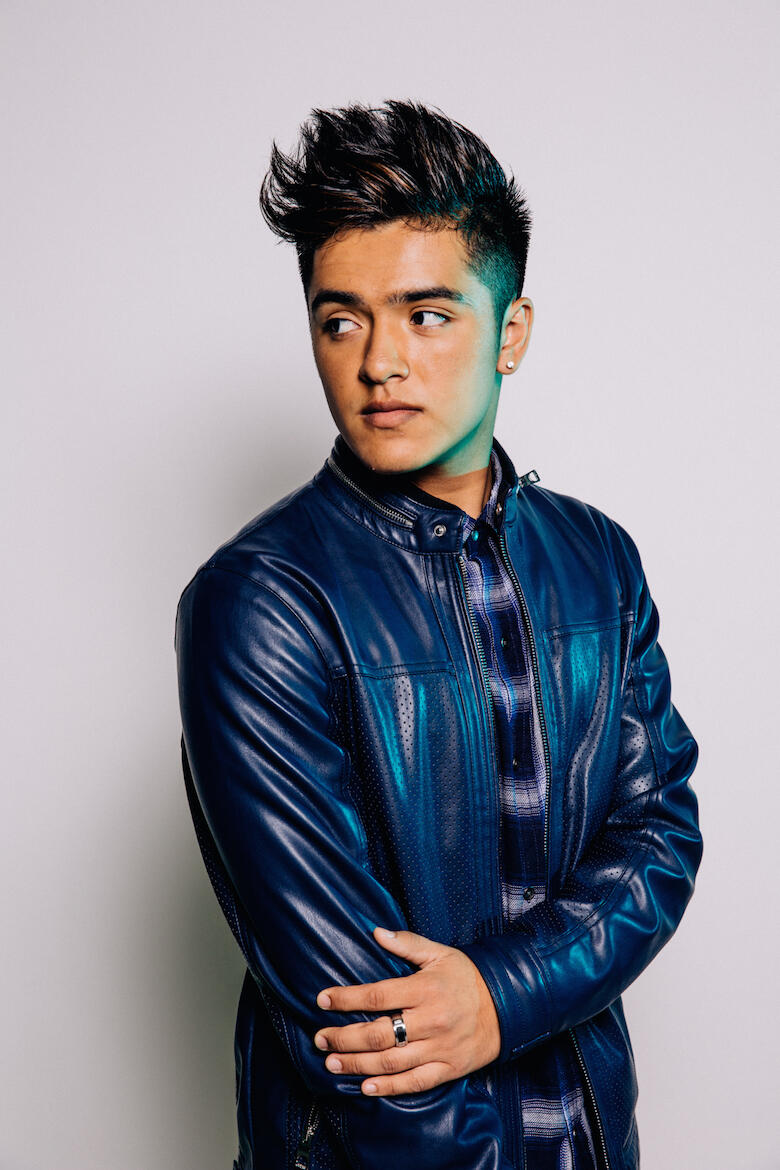 What made you want to audition for this show in the first place?
Chance: "Before the show happened, I was an EMT, in class training and working my way to being a firefighter. And the reason I started doing that is because I have two year old daughter now, and I want to be financially stable for her, and be able to provide for her. So I stopped pursing music as a career. When the show came about, I thought it was a really great idea, but I was too afraid to do it at first and I almost didn't do it at all. But I was convinced by my mom and a couple other people. I'm really glad that I did, because I love music."
Drew: "For me, I always thought about being in a boy band. Just having people there alongside you throughout the way, making lifelong friends, and traveling the world with each other was always a cool thing for me. So when I was asked if I'd want to be in a boy band, immediately, I was like sure yeah. And I definitely don't regret that to this day."
Sergio: "I did it because it was something different. You haven't seen this in a while, actually. So it was something brand new that people haven't seen. And because, like Drew said, there's a bunch of singing TV reality competitions of just solo artists, and this is something different, something fresh. So I was like, yeah, lets do it, let's get it."
Brady: "I was very skeptical, originally, of the show. I almost said no. And then I went and I met some of the guys, and all of them were so good. I was not expecting that. They're all amazing. Everyone was so amazing. So I was like, 'I definitely need to be here.' When you're around people that are as good as you are, or better than you, you strive to be better. So I felt like I need to put myself in that environment and be able to better myself."
Michael: "For me, I was really skeptical as well, just being a rapper and this isn't my world. I was like, 'Why would they want me in a boy band show?' And I just was like, 'You know what, what's the worst that could happen?' So I went out to L.A., and like Brady said, I connected with everybody instantly, and clearly, it worked out."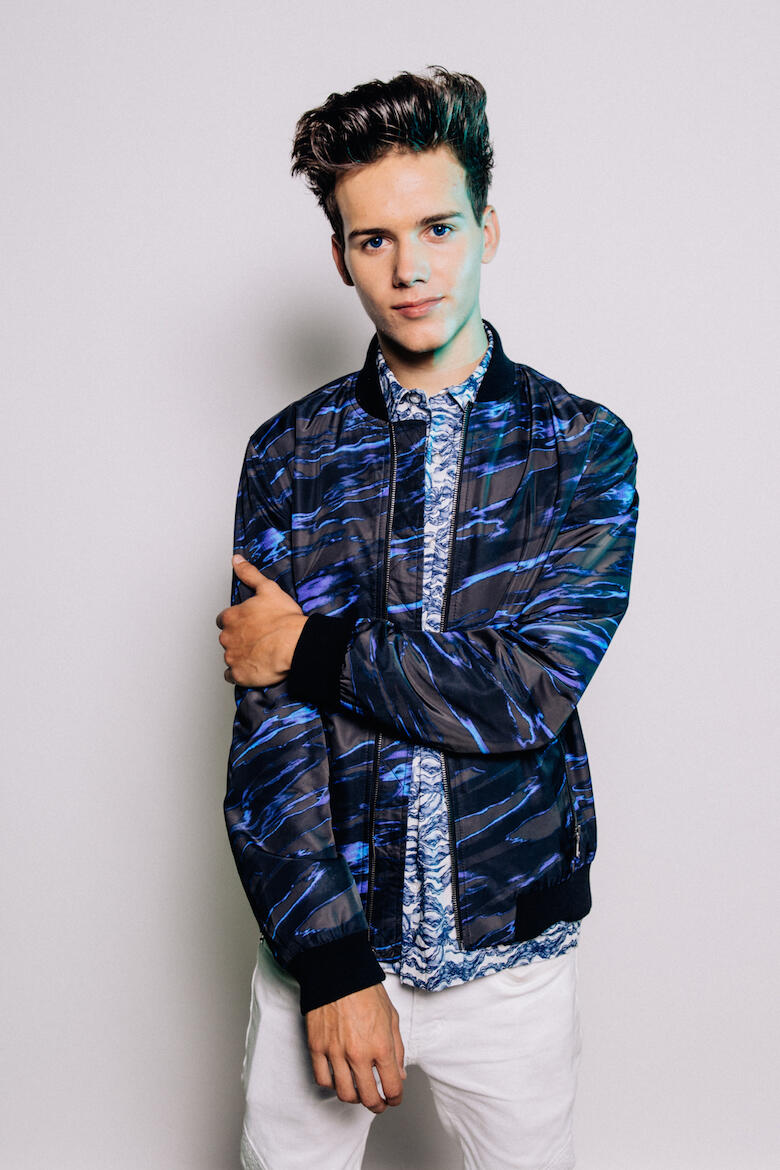 You all performed in front of celebrity judges including Nick Carter, Timbaland, Emma Bunton, and Rita Ora. What was it like to be in front of them all the time?
Chance: "When I first auditioned with 'Somebody to Love' in front of the three judges, I was so nervous I don't really remember the whole audition. But, the show is 10 weeks long, so we got to know them, we got to hang out with them, became friends with them at the end. It's really cool being able to know them now."
Did you guys listen to any boy bands growing up?
Drew: "One Direction, definitely."
Brady: "I was always a big Boyz II Men fan."
Chance: "I'm a huge Jackson 5 fan."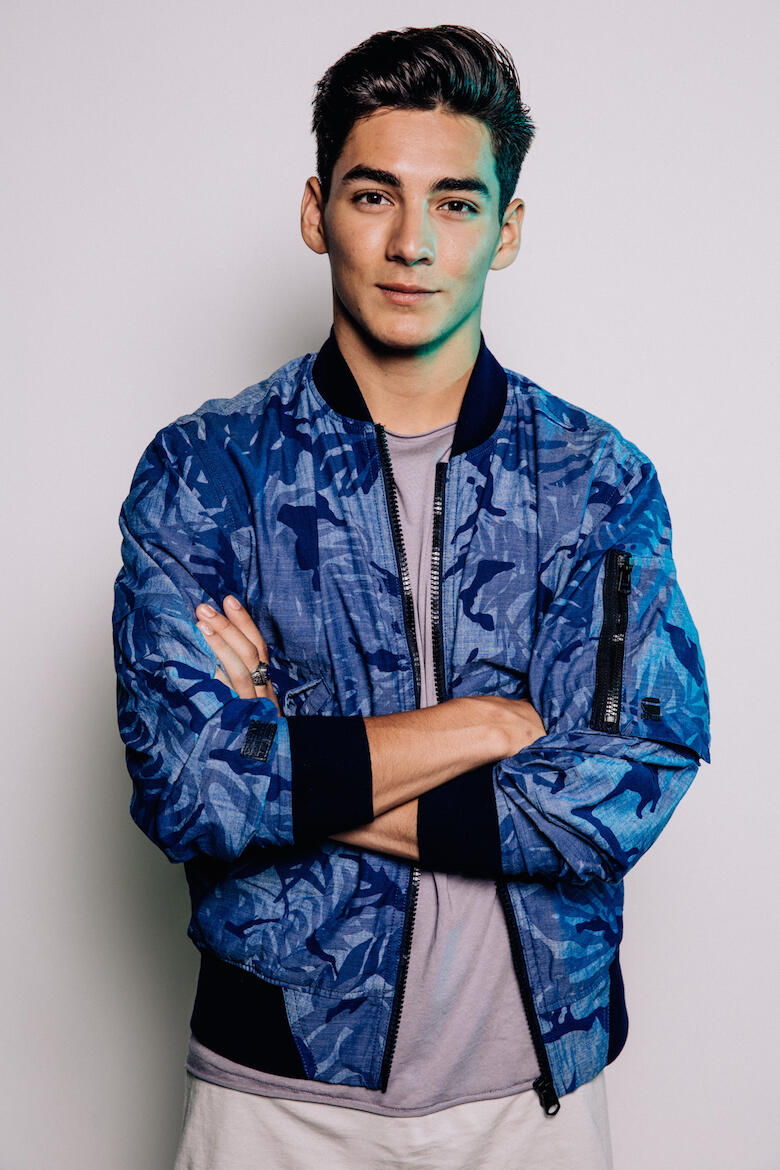 What other music influences you guys?
Michael: "Personally, I'm a rapper, so I'm a big JAY-Z, Kendrick Lamar fan, and Eminem and Nas, are were my early influences for how I rap."
Chance: Michael Jackson, I mean obviously Jackson 5. So Michael Jackson, Ed Sheeran, Justin Timberlake, Jon Bellion."
Drew: "I jump from genres, so I have Sam Smith, Jon Bellion, Bruno Mars too, yeah can't forget Bruno Mars."
Sergio: "I really look up to Shawn Mendes and Charlie Puth. Shawn Mendes because, obviously, his songs are amazing and as a performer, he's very emotional and connects very well with his audience. And Charlie Puth I just feel like he has like the whole package of an artist. He can produce, he can write, and he performs as well. That's something that I try to portray in our music."
Brady: "I've always been a huge fan of Frank Ocean. Most of his songs don't really follow song structure, so on paper they shouldn't be amazing, but then they are every single time. It doesn't really make sense so, that's why I like him."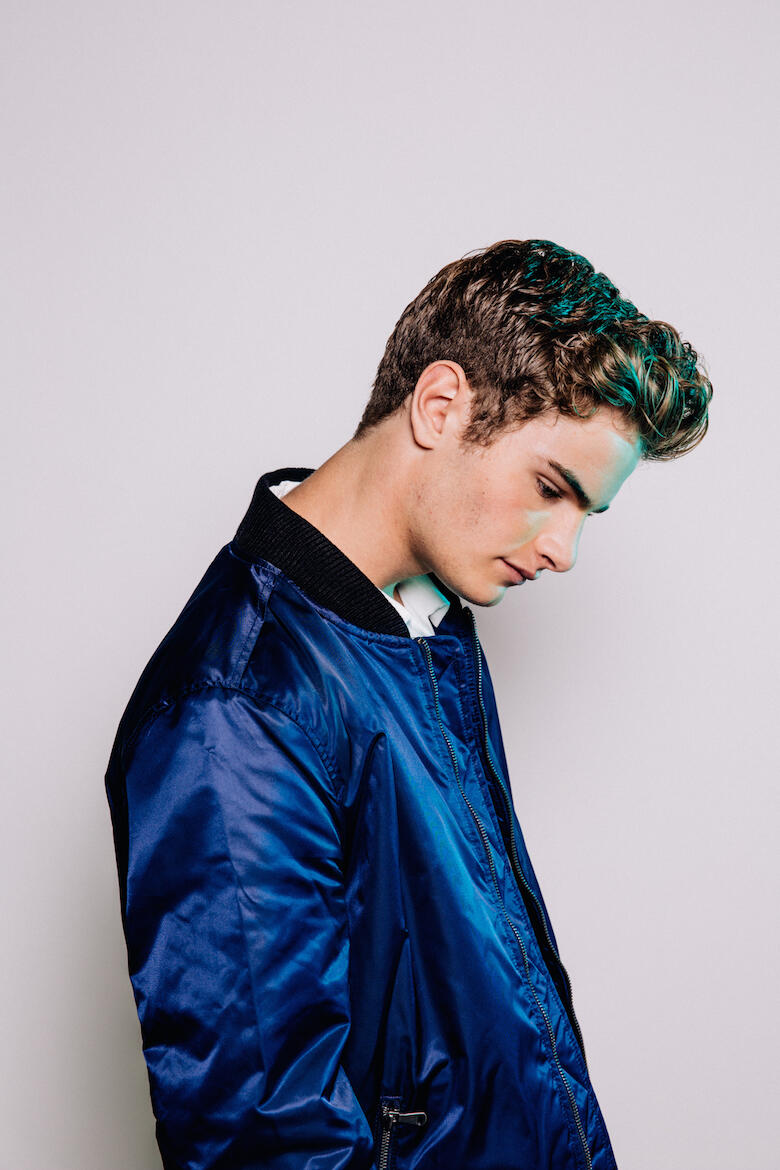 You debut single "Eyes Closed" was co-written by Justin Tranter, who has written songs for so many amazing artists. How does it feel to record a song co-written by him?
Drew: "Justin Tranter is a legend. Like, you can look at Justin Tranter's song record, [his] song list, and you'll freak out at how much he's actually done. For him to write a song for us, we still can't believe it. He's such a prominent songwriter. We're super happy that he was apart of this."
Brady: "He's a role model in a lot of ways too. Not just his success, if you talk to him .... my thing is you should never be able to tell if someone's famous. And him talking, he's just like a regular guy, and that's the coolest thing. He's so nice."
What's next for you guys?
Drew: "We have a Christmas single coming out, and we're super excited for that. We recorded it already."
Sergio: "The cool thing about this is it's not a cover. It's an original song, so it's going to be something that people hopefully will like."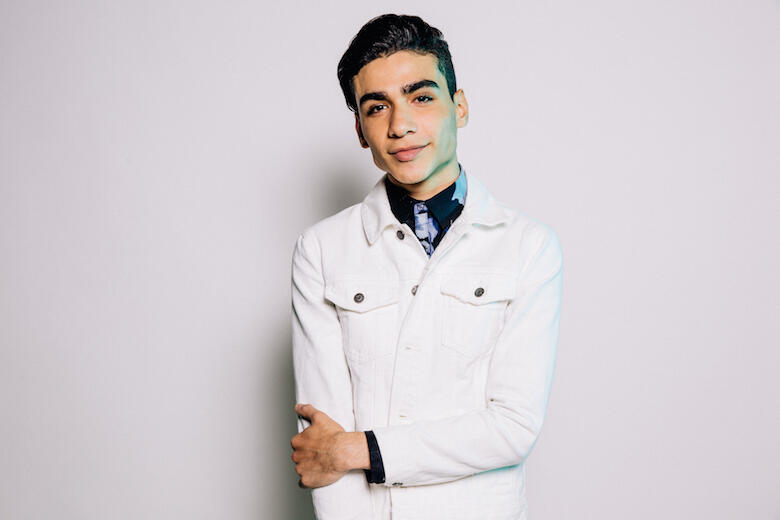 Chat About INTERVIEW: In Real Life on Becoming America's New Boy Band & More