Cardi B Just Surpassed Beyonce With This New Billboard Record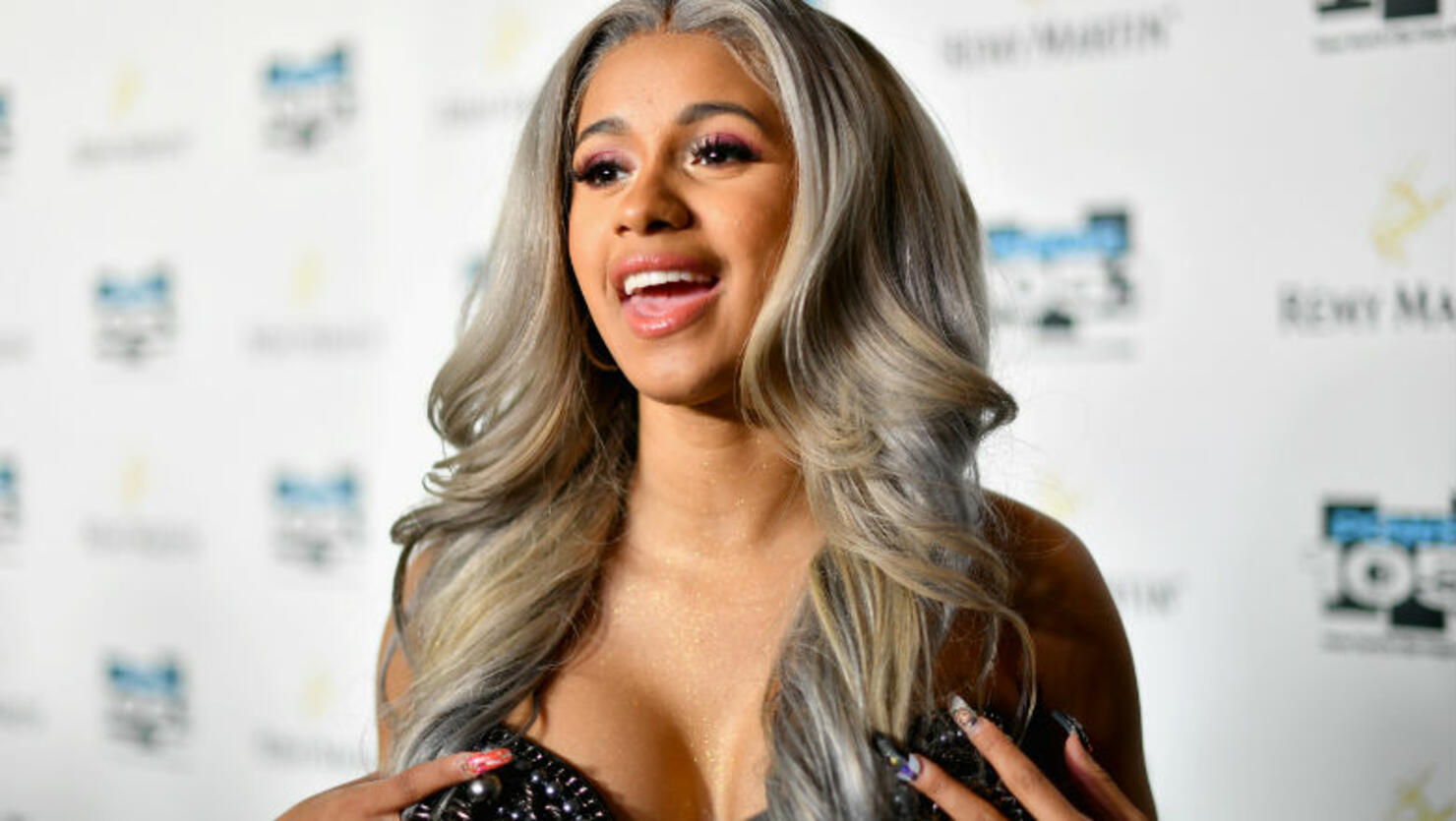 Cardi B's reign still won't let up, as per a new record that the Bronx rapper scored on the latest Billboard's Hot R&B/Hip Hop Songs Charts.
According to the new release of the charts, Cardi B has become the third act (and first woman) to score five of the top 10 hits on the Hot R&B/Hip-Hop Songs chart since the list started in 1958. In regards to the breakdown, Cardi ties Drake and Kendrick Lamar for the most concurrent top 10 hits. While Drizzy did it eight times in 2016, Lamar scored the milestone once in 2017. When it comes to the females, Bardi was previously tied with Beyoncé with four, but soared passed her with her five entries: her "Finesse" collaboration with Bruno Mars, her featured role on G-Eazy's "No Limit, "Motorsport" alongside Migos and Nicki Minaj, "Bartier Cardi" and, of course, "Bodak Yellow (Money Moves).
Even though the rapper is in great company, there is one record that Cardi B has snatched all for herself. She is the only artist to achieve the feat with her first five chart entries, and if that's not the definition of a breakthrough artist, then we don't know what is.
Cardi B will take her bars to New York City on January 28 when she hits the 2018 Grammys stage to perform the "Finesse" remix alongside Mars. She's also nominated twice for "Bodak Yellow (Money Moves)" in the Best Rap Performance and Best Rap Song categories. The 60th annual Grammy Awards will be broadcast live on CBS at 7:30 PM ET.