Maynard James Keenan Shoots Down Tool Album Rumors
By Andrew Magnotta
January 25, 2018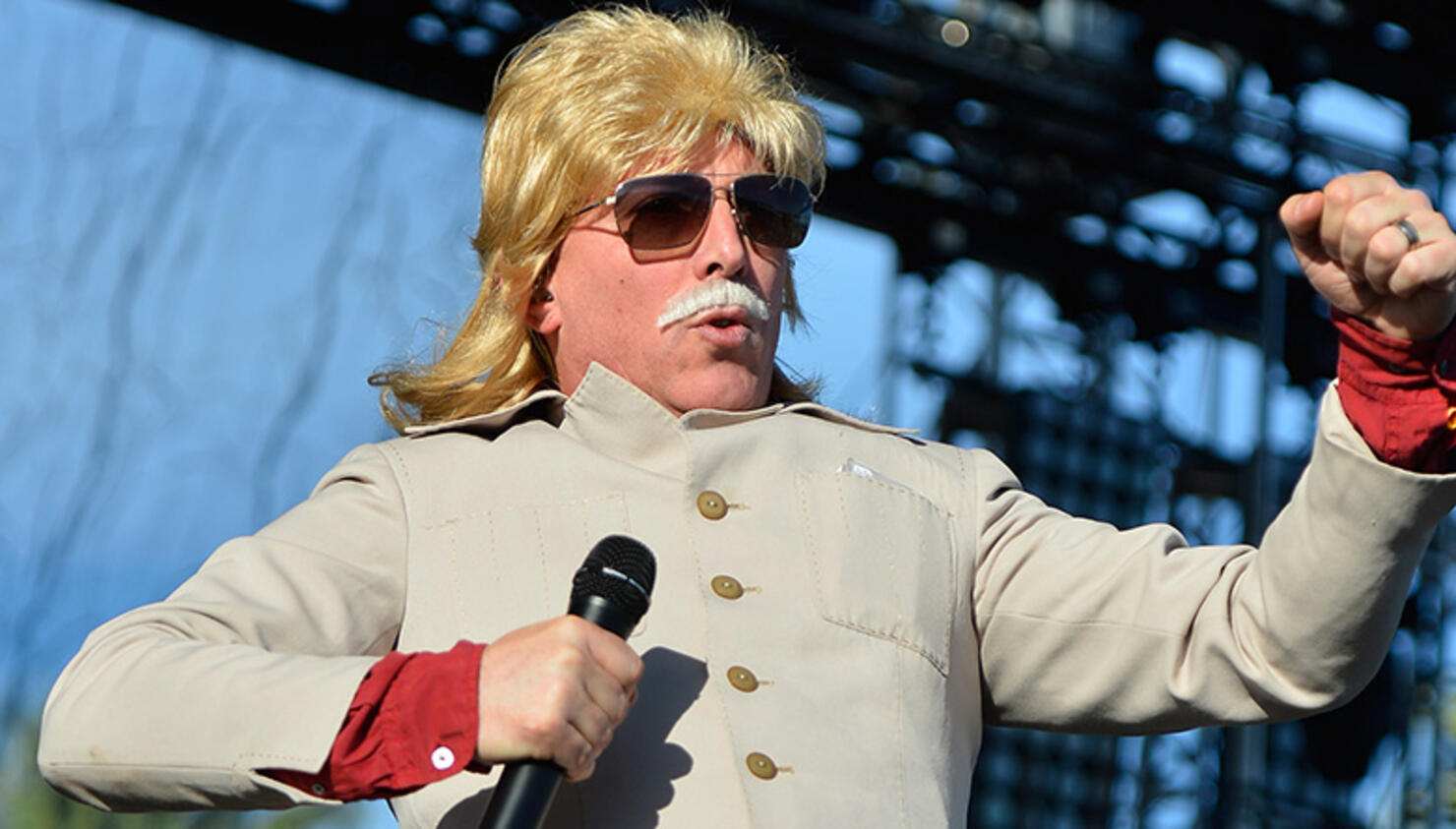 Just when Tool fans were getting optimistic about the chances of getting to hear a new album this year, it's all coming to a screeching halt.
Seriously, we're falling apart over here.
Tool singer Maynard James Keenan—the king of killing speculation—took to Twitter Tuesday evening to dispel rumors, break hearts and contradict public statements by his own bandmates regarding the progress of the new Tool album.
Keenan was asked about a since-deleted (according to Metal Insider) Reddit thread that speculated about what would be the band's first album in 12 years.
The thread claimed the new Tool album is finished and will be release in May of this year. The Redditor also made other claims about the record—that it would contain 13 tracks, as well as a "Parabol"/"Parabola"-like pair called "Ascending" and "Descending."
"Horses--t," Maynard replied.
While the singer is known for his curtness, and for being fiercely protective of his projects, this is a good sign to no Tool fan.
And though it's unclear which of the claims in the Reddit screenshot shown to Maynard he deemed "horses--t," Tool fans—a pessimistic lot at this point—can safely assume it's all of them.
Tool drummer Danny Carey and guitarist Adam Jones have both proclaimed publicly in recent weeks that the new Tool album will be released in 2018. Jones even said Keenan furiously writing vocals.
And to Tool fans taking heart that Maynard didn't explicitly shoot down the idea the new Tool would be out in 2018, you need just look at his response to a fan from earlier that same day.
Keenan clarified that he only promised a new A Perfect Circle album would be out this year.
And therein lies the problem.
It seems truly unlikely—given Keenan's other enterprises and the slow pace at which albums by both bands have taken shape—that Keenan would be writing vocals for two highly-anticipated new albums at the same time.
APC guitarist Billy Howerdel said in December that he was hoping to finish the new album in a matter of weeks, and that Maynard was further along with his vocals than Howerdel was with the music.
The sheer specter of touring obligations demanded from each band's new album would be enough give any singer pause.
Furthermore, Keenan lamented to Joe Rogan in an interview last summer that his Tool bandmates were taking so much time to complete the new album. He said there were a number of false starts when it came to whether or not music was actually done, and whether he should start producing vocals or not.
We'll know soon enough the fate of the new APC and Tool albums. But at the moment, it doesn't look terribly good for the latter.
Photo: Getty Images