2018 iHeartRadio Music Awards Performers & Hosts Revealed!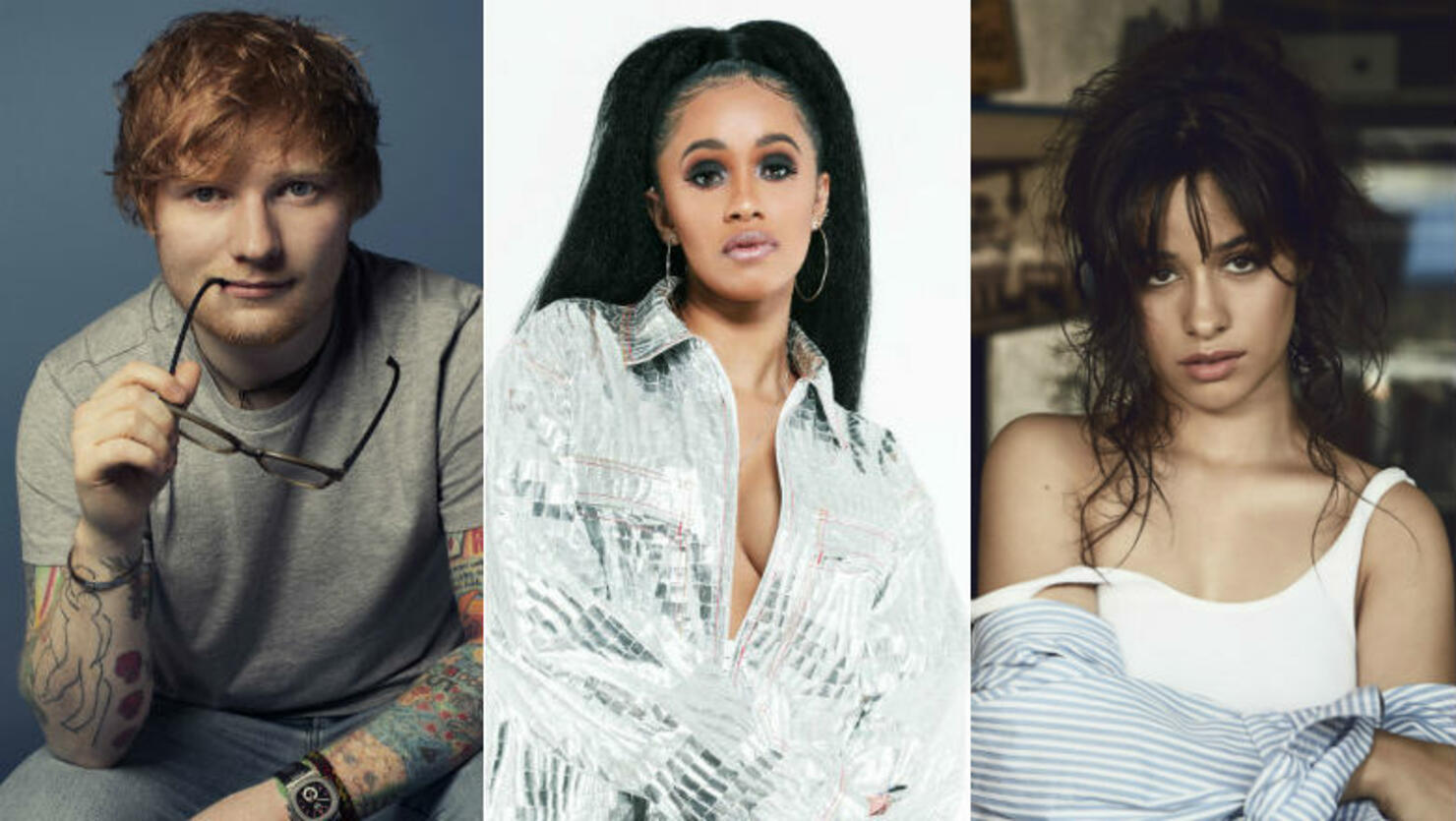 The 2018 iHeartRadio Music Awards is just over a month away, and adding to the excitement of all of the previously announced nominees, there is a lot to look forward to as iHeartRadio is thrilled to announce several superstar artists who will be performing during the ceremony, and equally superstar hosts.
Taking the stage during the fan-fueled fifth annual iHeartRadio Music Awards at The Forum in Los Angeles on March 11th are Ed Sheeran, Cardi B, Maroon 5, Camila Cabello, and Charlie Puth, with more to be announced in the coming weeks.
And, of course, it's not a party without some amazing hosts. And we have the hostess and host with the most. So hosting this year's festivities is Hailey Baldwin and DJ Khaled.
DJ Khaled says of stepping into hosting duties, "iHeartRadio is a huge supporter of artists and music, so to get to be part of this celebration is a huge honor. It has been an extraordinary year in music and I couldn't be more excited than to be celebrating these amazing artists with all of their fans nationwide."
Hailey adds of co-hosting this year's iHeartRadio Music Awards, "I'm so excited to be co-hosting this year's iHeartRadio awards alongside someone as hilarious and talented as DJ Khaled. I've always been a fan of iHeartRadio and am looking forward to a great show filled with some of the most incredible artists who I myself am a fan of too."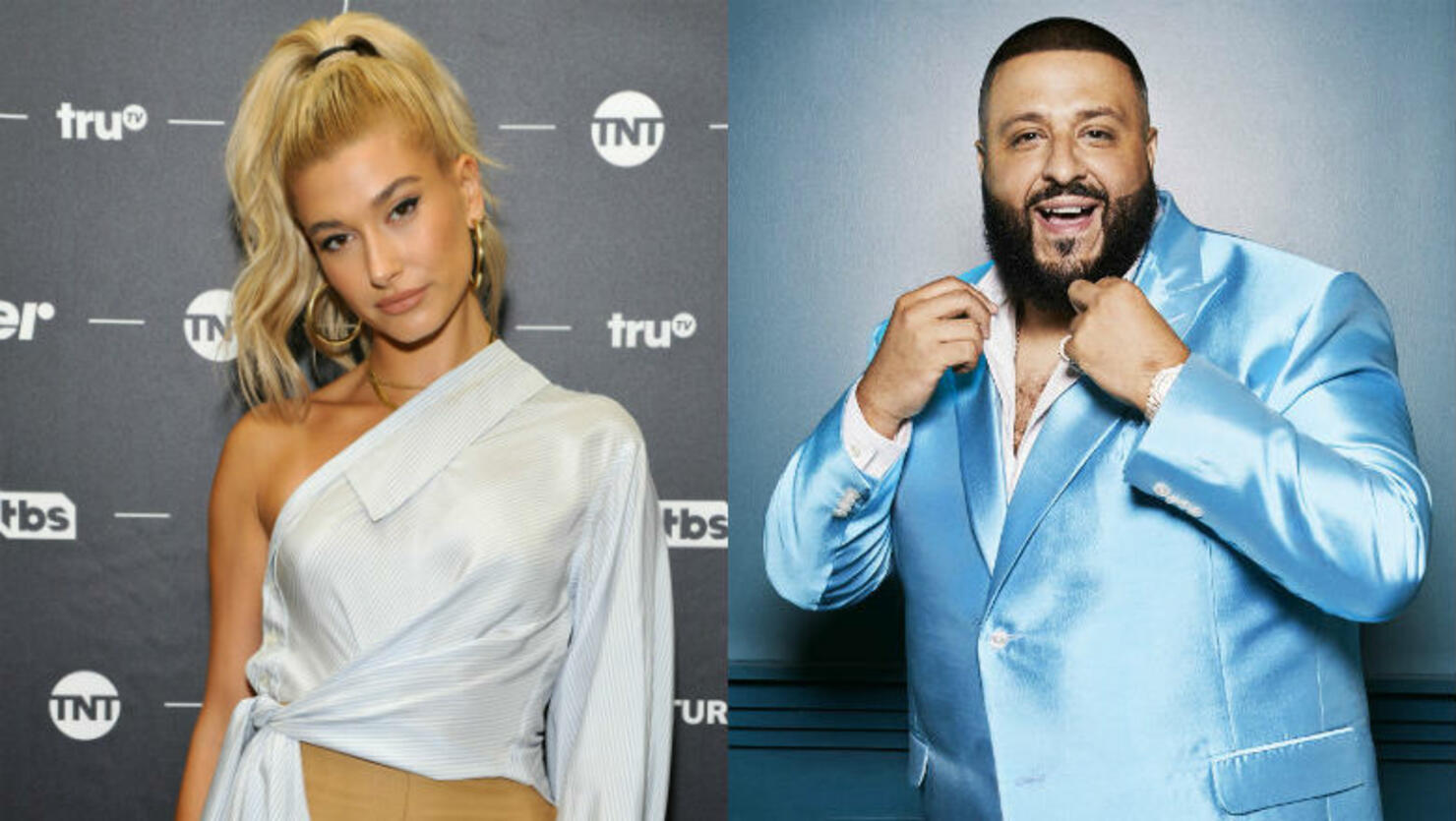 Nominees for the iHeartRadio Music Awards were announced on January 10th. Artists receiving multiple nominations include Rihanna, Taylor Swift, Ed Sheeran, Bruno Mars, Camila Cabello, Cardi B, Luis Fonsi, Daddy Yankee, Justin Bieber, DJ Khaled, Demi Lovato and The Chainsmokers. And for the first time ever, this year iHeartRadio will present seven awards in the seven nights leading up to the Sunday, March 11th telecast. Each night at 8 p.m. ET, an artist will be presented their award and give an acceptance speech. See the full list of nominees HERE.
Voting for the socially voted categories has begun, and so far, the competition is so close! Fan voting will determine this year's Best Fan Army presented by Taco Bell, Best Lyrics, Best Cover Song, Best Music Video, the Social Star Award, Best Solo Breakout and the first-ever Cutest Musician's Pet, Best Boy Band and Best Remix awards. In addition, fans will get to vote on social media during the show for winners of the Best Performance and Best Dressed awards, which will be announced immediately after the event.
Social voting for the Social Star Award and Best Fan Army presented by Taco Bell award began through iHeartRadio's social sites and in the iHeartRadio app on January 9. Social voting for all other categories began on January 10th and will close on March 4th, with voting for the Social Star Award and the Best Fan Army presented by Taco Bell award continuing through the evening of the awards on March 11th. Fans can vote by visiting iHeartRadio.com/awards.
Fans can tune in to watch the 2018 iHeartRadio Music Awards live on March 11th at 8 p.m. ET/5 p.m. PT on TBS, TNT and truTV, on iHeartMedia radio stations nationwide; and on the iHeartRadio app, the free all-in-one digital music, podcasting and live streaming radio service. TV subscribers can also watch the iHeartRadio Music Awards on the TBS, TNT and truTV Apps.
For breaking news and exclusive iHeartRadio Music Awards content visit iHeartRadio.com/awards or follow #iHeartAwards on Twitter, Facebook and Instagram.