How Liam Payne Ended Up Recording In Frank Sinatra's Old House
By James Dinh
February 16, 2018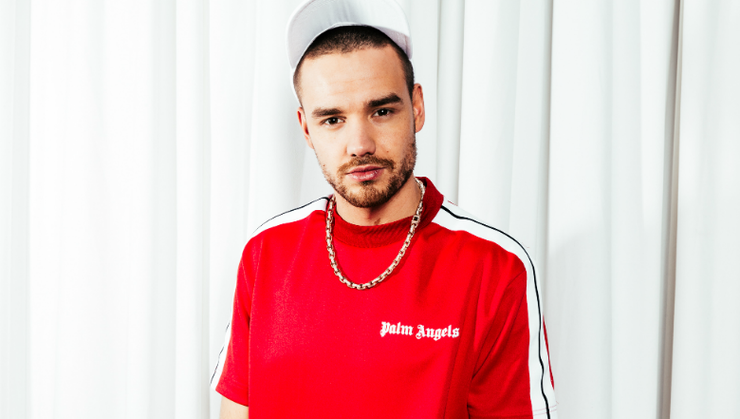 Liam Payne has probably been to New York City more times than he can remember, but his trips seem to hit him every visit. "Can I just say I love New York? I think the people here are fantastic. Once you're in with the crowd, everyone just seems to help you out," he told iHeartRadio on a February afternoon. "Everyone wants to help each other out. I love it."
Payne was in the city to promote his new single, "For You," a soaring ode to unexpected love with fellow British star Rita Ora for the Fifty Shades Freed soundtrack. While there may have been a large entourage in-tow, it was all handshakes and warm smiles from the star that almost offset the sly swagger of his Instagram persona. Truth be told, it's not the usual chummy demeanor of a 24-year-old who has spent the last decade in the spotlight — mostly as part of the pop juggernaut known as One Direction. So Payne's road to solo stardom, seemingly stable family life with Cheryl Cole and their almost-one-year, Bear, and his knack for exchanging genuine pleasantries found us here.
"The shopping scene here's fantastic and I have my friend Greg Yuna, who does all my jewelry and stuff and takes me out and about, right?" he continued. "I met Fat Boy through here and also there's a lot of Instagram people and stuff."
Hours beforehand Payne was at NBC Studios for a taping of The Tonight Show Starring Jimmy Fallon with Ora for the debut performance of the synth-pop track. "There's a certain feeling about teasing an audience and getting close and whatever else, so it was a bit of fun," he said of their faux on-screen romance. "She's like my older sister, so it's a bit weird in that sense. It's a bit strange. But, I mean, it's fantastic and the funniest thing is that when the camera cuts, you don't see the little giggles."
"For You" leads the box-office breaking Fifty Shades Freed, but it wasn't the first time that Liam spoke with the folks behind the mega-franchise. "There was actually conversation about doing something for the last film as well," he said, admitting that their talks have been "going on for a little minute now." "I have a song that I think could go really well in a Bond thing as well. It's very cinematic this one song that I have. I'd like to put it somewhere great," he continued. You'll remember that Payne's former One Direction bandmate Zayn teamed up with Taylor Swift for "I Don't Wanna Live Forever" off the last installment of the franchise, Fifty Shades Darker.
Asked how "For You" came about, Payne said that he initial cut the track by himself, mirroring the female vocalist on the demo, but he was happy when Rita jumped into the picture. "I actually got to record it in Frank Sinatra's old house, [and] Frank Sinatra was the first thing I ever sang when I came into the industry," he said, referencing his first-ever audition on The X-Factor in 2008. "It was fantastic. [It] is now a music studio. They've got secret doors and the bathtub was crazy. It was like crazy."
It marks yet another collaboration under his belt, following team-ups with Quavo ("Strip That Down") and Zedd ("Get Low"), but the star seems to have learned how different it can be to collectively collaborative in-studio as opposed to opting for the DropBox collabs of 2018. "From now on, I think I want to get to know these people," he said. "It's nice to make friends in the industry who are going through some of the things you're going through. It's great. I look at it like meeting people and catching a vibe, seeing what they're like."
Sometime later this year, Payne hopes to have his solo album out, but it has taken some time to find his footing. In fact, after a drastic change in direction, it's become an undertaking that he's still learning about. "I kind of bamboozled myself a little bit. I didn't really know what I wanted to write about," he admitted of his first foray into the studio as a solo act. "It's really difficult decision to sit down and have a conversation with yourself about what you're about and no one really knows what's going on, so you just have to go with it."
Fan whispers had indicated that he may have also teamed up with Hailee Steinfeld for a duet, but Liam denied the reports. ("It'd be fun.") However, one collaborator that he did indeed record with was Pharrell, as seen on his Instagram account. Asked about his studio session with Skateboard P, the pop star explained that the booking was just a little too premature in the whole process, but he's ready to revisit the session.
"I wish it had been a little bit later when I was a little more settled in what I was doing. We did some songs, but Pharrell sounds cool on everything," Liam confessed. "It's the same thing with his style. Everything he's saying. He's just a cool guy in general. You can't really go wrong and him on the songs sounding great, but I couldn't really put myself in the position that the song was and where the story of it was, so I want to go back there and revisit that again. It was great to spend time with a master of music and learn a few things."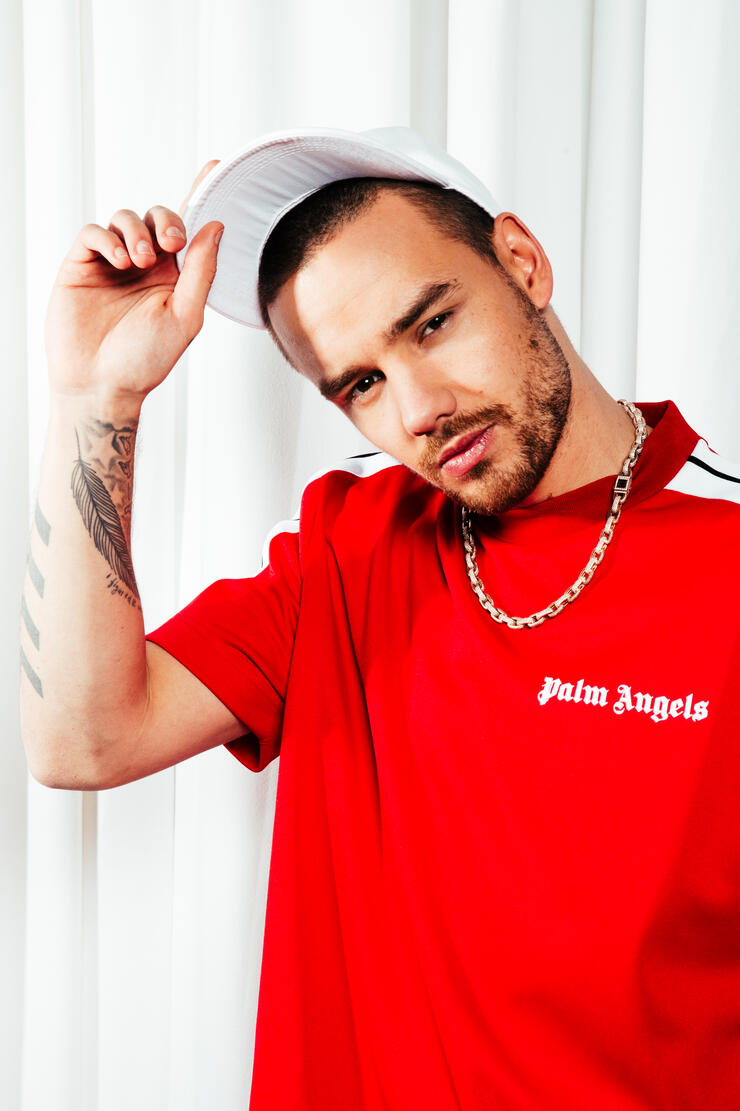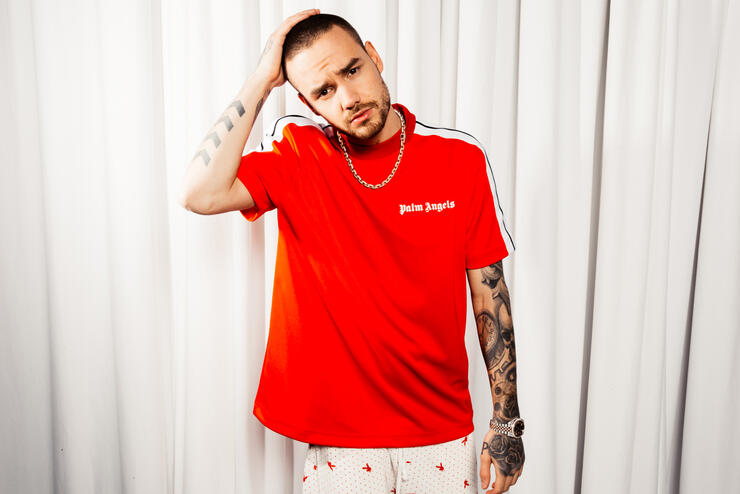 Photo: Rachel Kaplan for iHeartRadio
Chat About How Liam Payne Ended Up Recording In Frank Sinatra's Old House