Why Camila Cabello's Fangirls Award Is Much More Than Just Another Trophy
By Hayden Brooks
March 12, 2018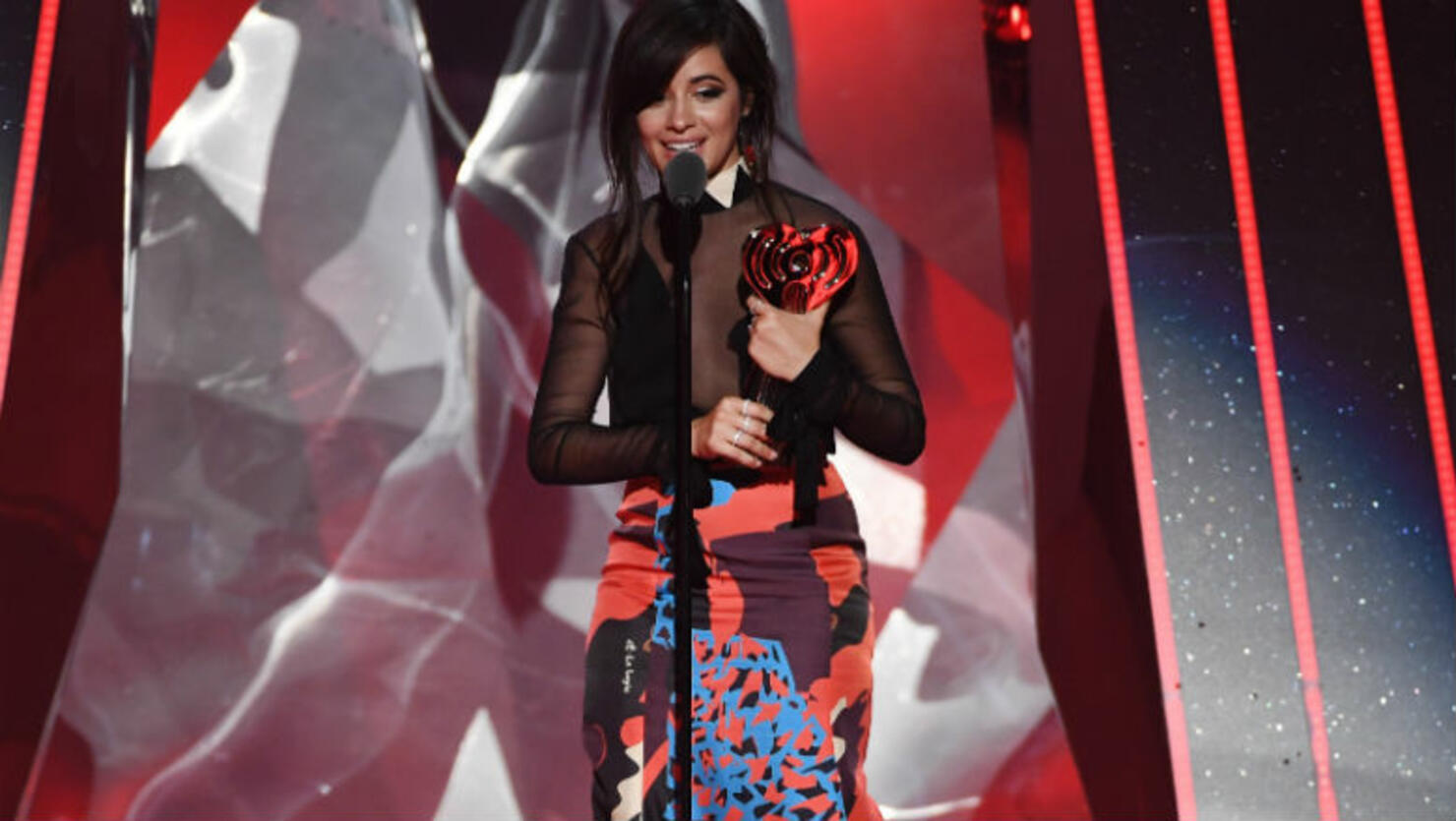 Just as we reported, Camila Cabello's celebratory showing at the 2018 iHeartRadio Music Awards on Sunday night (March 11) was further proof of her solo pop superstar pursuits. Not only did she blaze the stage with a steamy performance of her breakthrough smash, "Havana," but the former Fifth Harmony singer was awarded the first-ever iHeartRadio Fangirls Award presented by L'Oreal Paris for her ability to push beyond her naysayers and break boundaries.
For her presentations, Orange is the New Black star Laverne Cox helped introduce the star by reminding viewers of the online buzz that centered around Camila's departure from 5H. "When this woman decided to go solo, did she let the online noise get her down? No. She went out and created a number one hit," Cox said at the podium. "When she saw injustice for women, children or Dreamers did she just sit by? Hell no!"
Dressed in a much more subtle outfit than her gleaming pink performance dress, Cabello took the stage to accept the award and offer up a passionate speech about inspiration and remaining optimistic to pursue your dreams. "I wanna thank L'Oreal and I wanna thank iHeart for giving me this award. I fully believe in what it stands for and taking risks and pushing boundaries. Oh my God. I love you so much," she said.
"It's people like Laverne that inspire me to be brave and inspire us all to be brave and I hope I can do that for my fans, too. I hope all of you guys know that no matter where you come, you kow, where you come from doesn't determine where you're going. I really want all of you to remember that you can do anything that you set your mind to," Cabello continued.
Besides the first-time accolade, Camila was also recognized in several other categories during the evening, including Best New Pop Artist, Best Solo Breakout, Best Cover Song, Best Remix and Best Fan Army presented by Taco Bell. Earlier in the night, the pop star paid tribute to Madonna with a sizzling performance of "Havana" alongside Young Thug by replicating the Queen of Pop's iconic 1984 video for "Material Girl."
Whether you're looking for a full list of winners from the jam-packed affair or recaps of the show-stopping performances, we have you covered with all that there is from our 2018 iHeartRadio Music Awards. If you missed out on the action, click here for all the up-to-date highlights from the DJ Khaled and Hailey Baldwin-hosted ceremony.