Ronnie Wood Is Cancer-Free, Will Continue Touring With Rolling Stones
By Andrew Magnotta
March 28, 2018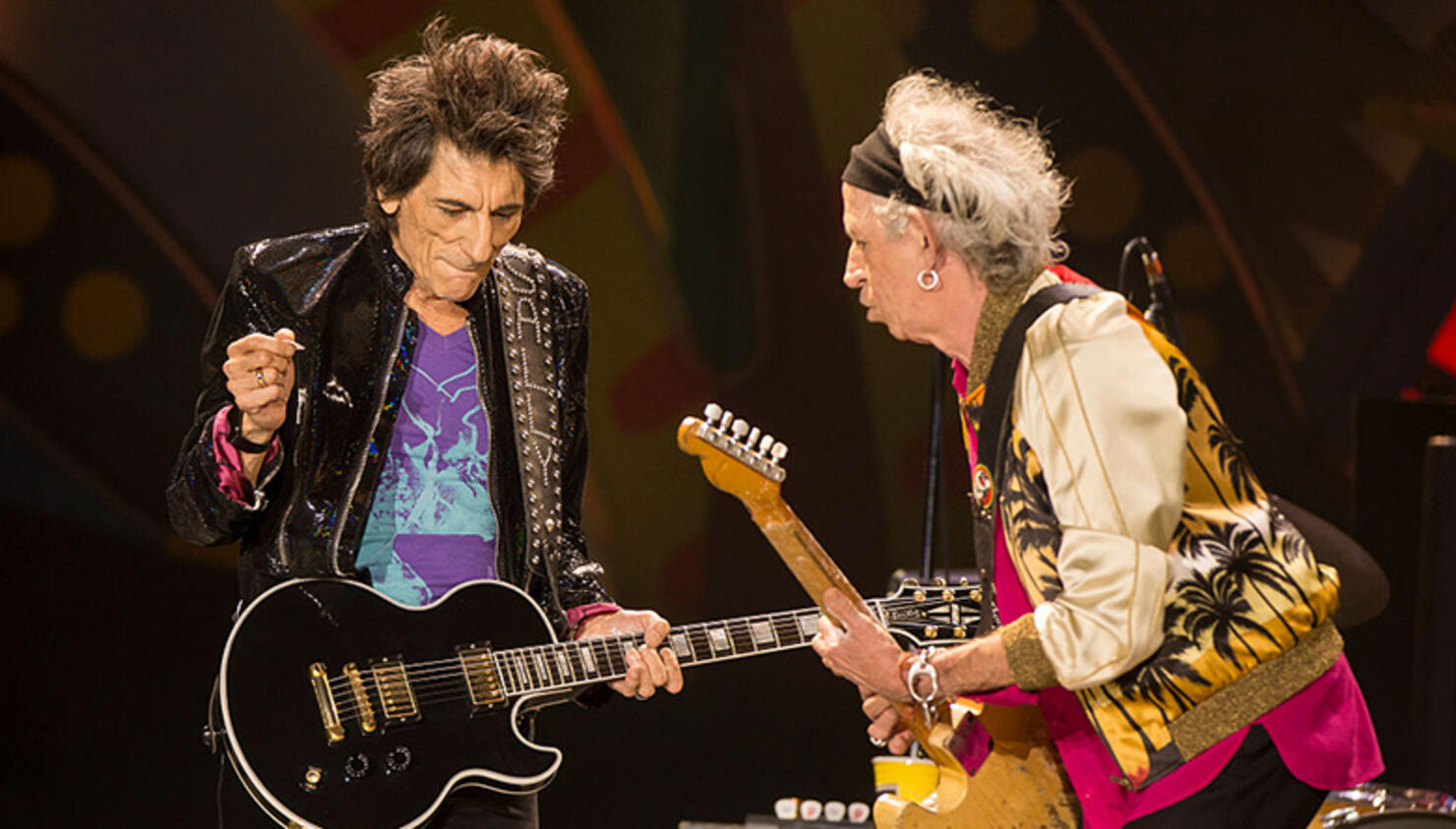 Rolling Stones guitarist Ronnie Wood is cancer-free after spending much of last year battling the disease.
Wood, a smoker for 50 years, tells Metro that his cancer was contained to only one lung and he didn't need chemotherapy. He says after three months of clean health, his doctors told him to "go and enjoy life."
The guitarist says he knows he got lucky, but he also credits his speedy recovery to his attitude.
"I was prepared to remain positive to my dying breath," he said. "I've had a great life and I was all ready to go. Wow! I didn't know I was going to be given the ticket to last this long. What a reprieve."
The Rolling Stones will be back on tour in Europe in May. Wood says there's "nothing to stop" the band, which he believes is better than ever as a live act.
"All of the songs we play have a life of their own," Wood says. "Instead of the monotony of 'er, not that song again', which you would think might set in with us being so weathered and aged, there's a kind of freshness."
Despite the health scares, Wood says he doesn't regret his previous lifestyle choices.
And Wood is in good company with that attitude; it's probably why the Rolling Stones are still together.
Wood's bandmate Keith Richards has admittedly cut down his partying in recent years, though he's never claimed to be completely sober.
In an interview earlier this month with The Telegraph, Richards said that part of the reason he doesn't get high as much is because "Drugs are not interesting these days."
"I'm not saying I'm definitely off all of this stuff. In six months' time, I might be on it again. But at the moment, for a couple of months, I haven't touched it."
But every yin has its yang...or something like that.
Stones drummer Charlie Watts recently told the Guardian that's he's extremely health-conscious. He says he hasn't drank alcohol or smoked in years.
Photo: Getty Images