Did Liam Payne Just Tease A One Direction Reunion In The Future?
By Taylor Fields
April 17, 2018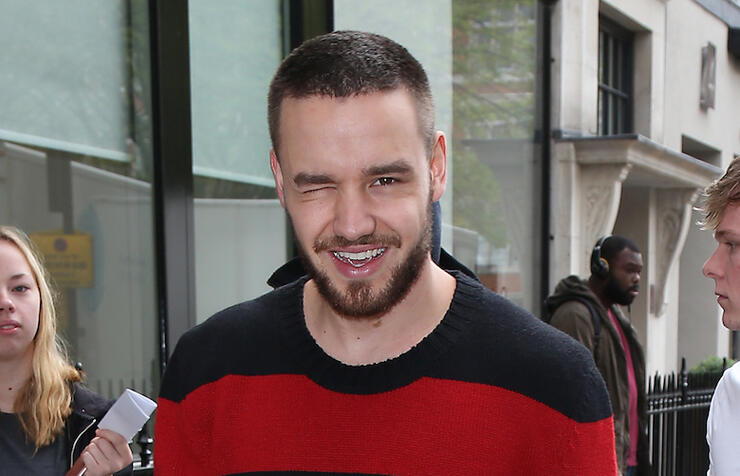 It's been three whole years since One Direction disbanded and revealed that they would be going on a hiatus. Thankfully, in those three years, we've had plenty of solo music from each of the guys to fill that 1D hole in our hearts ... but could the band reunite sometime in the future? According to Liam Payne, it just may happen!
Liam reportedly told German news outlet Promiflash while in Berlin, "I think it will happen sometime in the foreseeable future, we've already talked about it," he explained, "We have the dream of this next big show and the stage we are currently in, and the success of everyone is so important to us to realize the show."
WHAT.
Of course, a reunion of any kind is not *confirmed* for any time in the foreseeable future, but if what Liam reportedly said is true, then it IS possible! And we're glad that guys are supposedly discussing it. Now, the question is ... would Zayn be a part of this possible little homecoming?! And what does this "next big show" look like?!?
Over the last few years since they guys went on their hiatus, each former One Direction member has had great success as solo artists, starting with Zayn Malik who was the first to leave the group ... on that fateful day ... March 25, 2015. Zayn released his debut solo album, Mind of Mine, a year later in March 2016, also teaming up with Taylor Swift on their hit collab "I Don't Wanna Live Forever" from the Fifty Shades Darker soundtrack. Last year he teamed up with Sia on their collab "Dusk Til Dawn," as well as PARTYNEXTDOOR on their single "Still Got Time." And just recently, he shared his latest single, "Let me."
Next, Niall Horan shared his debut single "This Town" in September 2016, and the following year, would go on to release his debut full-length album Flicker. The album featured Niall's hit single "Slow Hands" and a collaboration with country star Maren Morris. Horan also headed out on his headlining "Flicker Sessions Tour."
Harry Styles is currently on his headline-making headlining world tour, and released his debut self-titled solo album in May 2017, which features his hit lead single "Sign of the Times." Styles also appeared in the Academy Award nominated war movie Dunkirk.
Louis Tomlinson and Liam Payne have both released several singles over the last few years. In May 2017, Liam teamed up with Quavo on his debut solo single "Strip That Down," followed by collaborations with Zedd ("Get Low") and Rita Ora ("For You" from the Fifth Shades Freed soundtrack), and just recently revealed his latest single featuring Latin star J Balvin, "Familiar."
Meanwhile, Louis's first steps into his solo career came from his hit Steve Aoki collab "Just Hold On," followed by "Back To You" featuring Bebe Rexha and Digital Farm Animals. Since then he's released two other songs, not featuring any other artist, "Miss You" and "Just Like You."
So, you can say it's been a busy three years for the One Direction guys. But, if there is any chance that a reunion does happen, it will be interesting to see how they combine all of their individual, established solo sounds.
We miss these faces together:
Chat About Did Liam Payne Just Tease A One Direction Reunion In The Future?