Liam Payne & J Balvin Team Up on New Song "Familiar"
By Nicole Mastrogiannis
April 17, 2018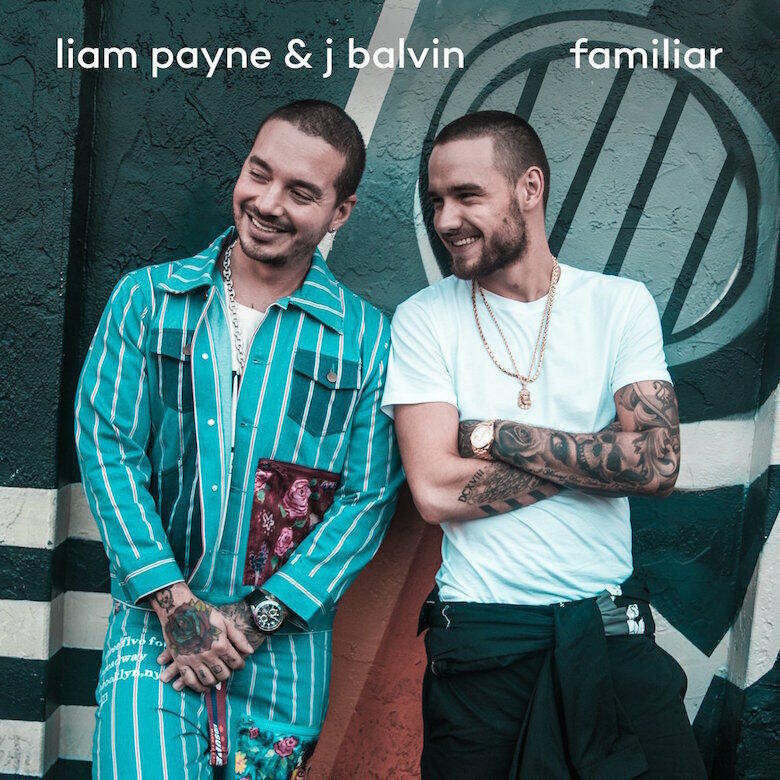 Liam Payne is ready to hand over his next single, and it's a collaboration with Latin star J Balvin called "Familiar." The 24-year-old revealed the new single on social media, sharing the "Familiar" cover art, which shows him and Balvin next to each other. He wrote along with the pic, "This is it! My next single #Familiar, featuring my boy @JBalvin is out this Friday!."
"Familiar" features some lyrics in Spanish in addition to English, so Liam encouraged fans to get "familiar" with the words. He tweeted a video featuring some of the "Familiar" lyrics, along with the message, "Get to know some of the #Familiar lyrics! @JBALVIN you're gonna have to teach some of my fans Spanish..."
The video features lyrics that appear to be the chorus, "Can we get familiar? Familiar, familiar. I'm feelin', I'm feelin', I'm feelin', I'm feelin' ya. What's on your mind for later tonight? Let me be the one to fill it up."
And for (presumably) J Balvin's part, he sings, "Tu y yo nos familiarizemos. Un poco de quimica y el party prendemos. Olvida las criticas si nos entedemos. Que tu cree se en tu mente. Nos metemos."
Liam is coming off of his hit collaboration with Rita Ora, "For You," from the Fifty Shades Freed soundtrack. Last year, Payne released his debut solo single "Strip That Down" featuring Quavo, as well as teamed up with Zedd on "Get Low."
Meanwhile, J Balvin scored a tremendous hit in 2017 with "Mi Gente" featuring Willy William, which received a remix featuring Beyoncé. And most recently, Balvin was featured on Cardi B's debut album on a song called "I Like it," also featuring Bad Bunny. Plus, he has a full-length album on the way, Vibras, which is due out at the end of May.
So, get "Familiar" with the lyrics of Liam Payne and J Balvin's new song "Familiar," and hear it when it is officially released on Friday, April 20th.
Chat About Liam Payne & J Balvin Team Up on New Song "Familiar"